Copa del Rey final: Barcelona accuse Spanish government of 'an attack on freedom of expression' after flag ban
The Spanish league champions are furious at a decision to ban Barcelona fans from displaying the 'Estelada' flag during Sunday's Copa del Rey final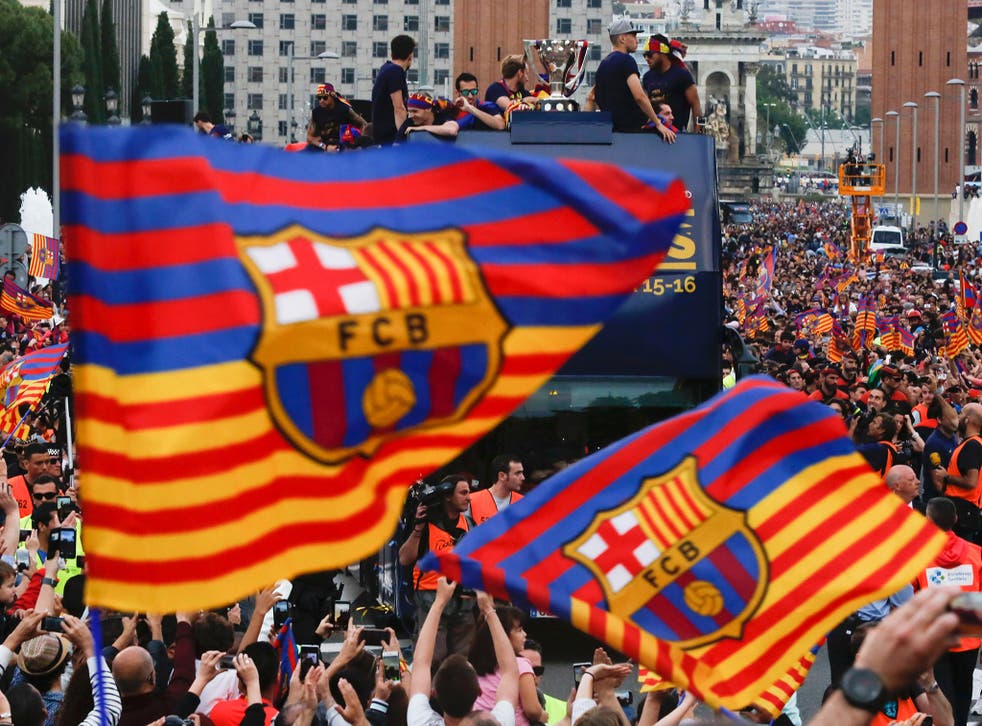 Barcelona have accused the Spanish government of "an attack on freedom of expression" after the decision was taken to ban the Catalonian separatist flag from the Vicente Calderon Stadium in Madrid for this Sunday's Copa del Rey final against Sevilla.
An announcement on Wednesday confirmed that any politically charged flags would be removed from the stadium as part of security measures, but Barcelona have described the move as an attack on their fans who frequently wave the 'Estelada' flag inside the Nou Camp during matches.
Barcelona added that the club is in "total and complete disagreement" with the government's decision, which came just four days before the final and sees this season's La Liga champions in Barcelona take on the Europa League winners after Sevilla defeated Liverpool on Wednesday night.
Barcelona have also called for "the use of common sense" and demanded the government to "respect the honour of the institutions involved and to avoid causing any uncomfortable situations."
It's not the first time that action has been taken against the Catalan side for the use of the 'Estelada' flag, after the club were fined €30,000 [£22,000] in 2015 by Uefa for breaching article 16 of their disciplinary guidelines when fans displayed pro-Catalan independence flags during the Champions League final against Juventus in Berlin.
Join our new commenting forum
Join thought-provoking conversations, follow other Independent readers and see their replies