Cristiano Ronaldo hat-trick: Champions League stats given gloss thanks to Real Madrid treble against Wolfsburg
The former Manchester United player scored twice in as many minutes in the first half at the Bernabeu and then again in the second period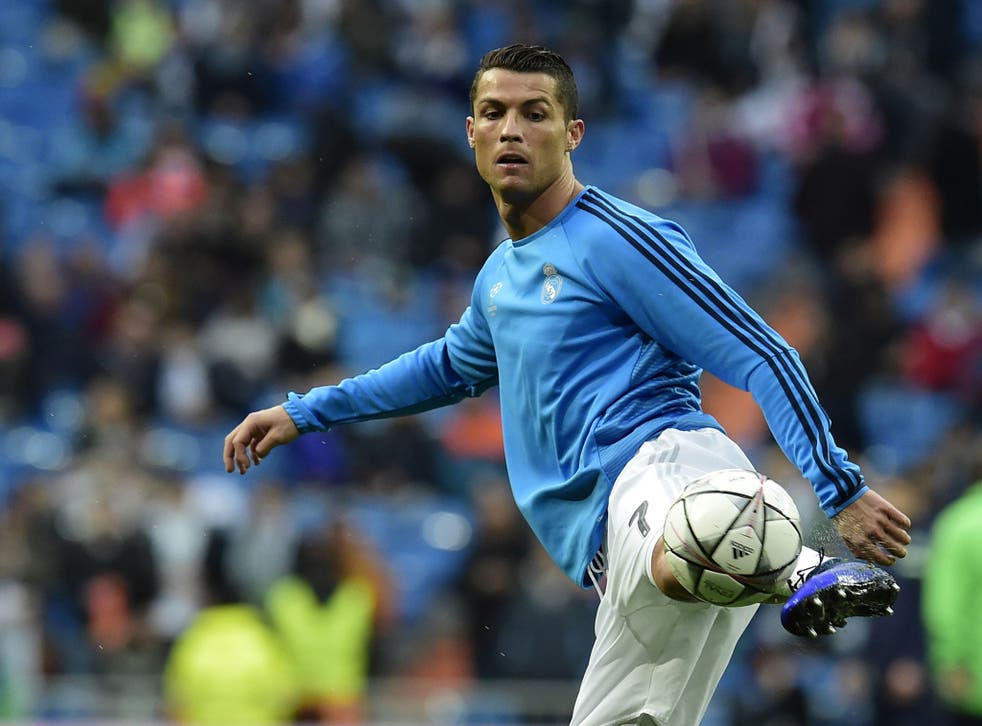 Everyone already knew that Cristiano Ronaldo loves playing in the Champions League. Now they know he loves it even more than they thought.
The Real Madrid striker scored twice in as many first half minutes in his side's tie with Wolfsburg to level the quarter-final on aggregate and then scored again in the second to put his side into Friday's semi-final draw.
The goals led to a stream of statistics regarding the former Manchester United player and Europe's elite competition on Twitter.
Here's some of the numbers that highlight just how amazing he's been...
16 - Ronaldo has now scored 16 Champions League goals this season. The most scored in a Champions League season is 17 - a record set by Ronaldo.
15 - No other player has ever scored 15 Champions League goals in a single season - Ronaldo has now done it twice.
16 - He's scored three more goals (13) than the entire Arsenal team in this season's competition. He's scored one more than Chelsea (15).
40 - Ronaldo has scored 40 goals in 35 Champions League games at the Santiago Bernabeu.
34 - Ronaldo has now scored 34 goals in 36 Champions League knock-out matches for Real Madrid.
8 - Ronaldo has now scored at least 8 more goals than any other player in the Champions League this season.
15 - He's scored 15 goals just in Champions League quarter-final ties.
93 - The total number of goals scored by Ronaldo in his 125 Champions League appearances.
Follow the latest from the match at the Bernabeu by clicking here.
Register for free to continue reading
Registration is a free and easy way to support our truly independent journalism
By registering, you will also enjoy limited access to Premium articles, exclusive newsletters, commenting, and virtual events with our leading journalists
Already have an account? sign in
Register for free to continue reading
Registration is a free and easy way to support our truly independent journalism
By registering, you will also enjoy limited access to Premium articles, exclusive newsletters, commenting, and virtual events with our leading journalists
Already have an account? sign in
Join our new commenting forum
Join thought-provoking conversations, follow other Independent readers and see their replies