Cristiano Ronaldo signs Real Madrid contract extension to keep him at the Bernabeu until 2021
The Portuguese star joins Gareth Bale in committing his future to the Spanish club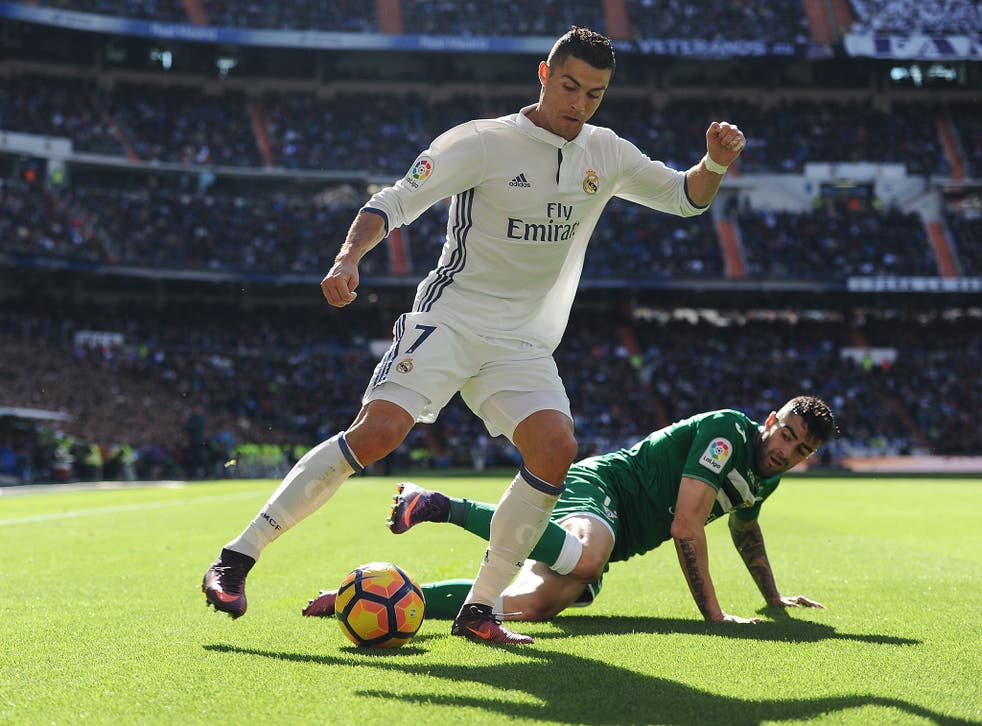 Cristiano Ronaldo has signed a new contract extension with Real Madrid keeping him at the club until 2021.
The press official announcement is set to take place tomorrow at the Bernebeu and will be attended by club president Florentino Perez who will be glad to have tied his star man down to a longer deal with the European champions.
The player's future in Madrid had looked somewhat precarious of late following reports of an increasingly strained relationship with manager Zinedine Zidane.
Murmurings of discontent from Madrid's own supporters were also directed in the player's direction during the side's recent 2-1 victory over Atletico Bilbao in which Ronaldo looked short of confidence.
Nonetheless, the Portuguese has continued to deliver as a whole for the Spaniards this season and has already scored seven goals in ten appearances.
And after Welsh star Gareth Bale penned a contract extentsion with Los Blancos last week, the club has now confirmed that Ronaldo will become the latest Madrid player to commit his future to the club.
The Portugal captain is the bookies favourite to be named this year's Ballon d'Or winner after winning the Champions League and Euro 2016 with club and country.
Ronaldo has been Madrid's talisman since arriving from Manchester United in 2009 and has gone onto become the club's record goalscorer with 371 goals.
Join our new commenting forum
Join thought-provoking conversations, follow other Independent readers and see their replies