Andrea Pirlo explains Cristiano Ronaldo's costly 'mistake' in Champions League
The Portuguese superstar turned his back in the wall to defend Sergio Oliveira's free-kick, which sent Porto through to the quarter-finals of the Champions League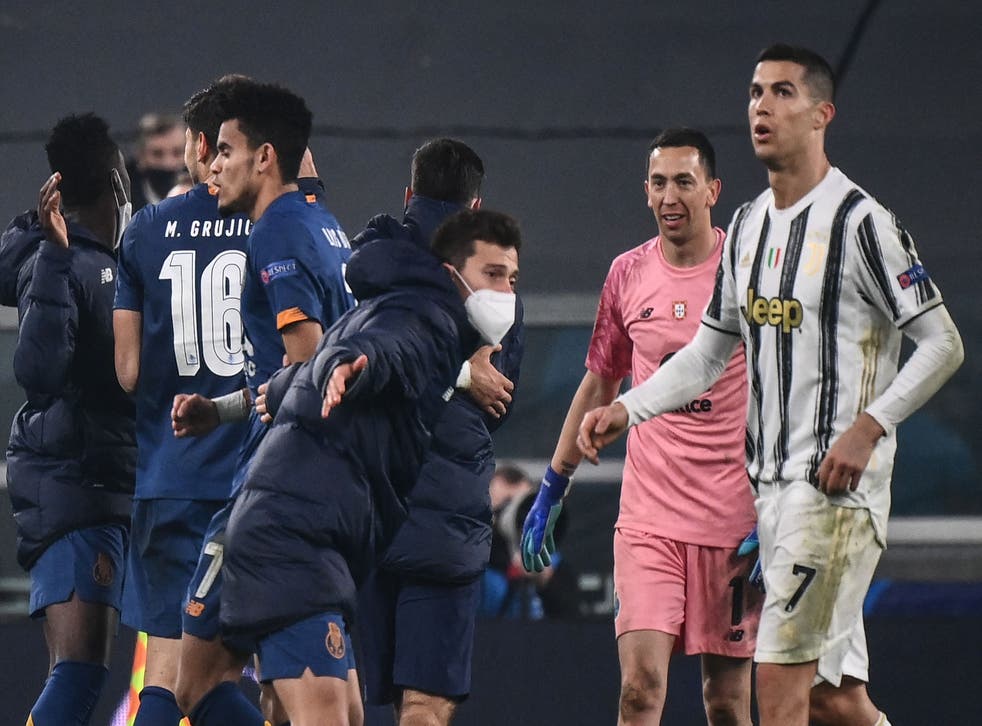 Andrea Pirlo acknowledged the "mistake" made by Cristiano Ronaldo to help send Porto through to the Champions League quarter-finals at the expense of Juventus.
The Portuguese superstar, along with Adrien Rabiot, jumped and turned their backs on Sergio Oliveira's free-kick in extra-time, with the ball zipping underneath the wall and past Wojciech Szczesny to clinch victory on aggregate and progress on away goals with the tie level at 4-4.
The defeat leaves the Old Lady on the verge of a catastrophic season with Inter Milan primed to break their nine-year streak of titles in Serie A.
READ MORE: Poetic justice sees Juventus eliminated after Andrea Agnelli turns back on football logic
After former Juve boss Fabio Capello described the acts as "unforgivable", Pirlo attempted to explain the situation surrounding Oliveira's second goal of the night in Turin.
"We choose the players to go in the wall," Pirlo told Sky Sport Italia. "It had never happened before that they'd turn around, maybe they felt it was so far out that they didn't sense the danger.
"It was a mistake, it usually doesn't happen, the players didn't feel it was a dangerous situation and conceded a goal."
Pirlo also touched on his future, insisting that this year was just the beginning, despite Maurizio Sarri being sacked after exit at the hands of Lyon in the round of 16 last season.
"I don't know why Sarri was removed," Pirlo said. "I am the coach of Juventus, I was brought in for a more ample approach, a project that was always meant to develop over several years, so I am not concerned.
"I am not happy to be working with a full week, as I'd have preferred to stay in the Champions League. Now that we're in this situation, we can work on various aspects in training, which we haven't had time to do so far this season, and try to improve on those."
Join our new commenting forum
Join thought-provoking conversations, follow other Independent readers and see their replies