Mathieu Flamini sleeves row: Arsene Wenger angered after midfielder breaks Arsenal tradition by cutting sleeves for victory over Marseille
Flamini breaks rank once again to go against the tradition of wearing the same shirt as the captain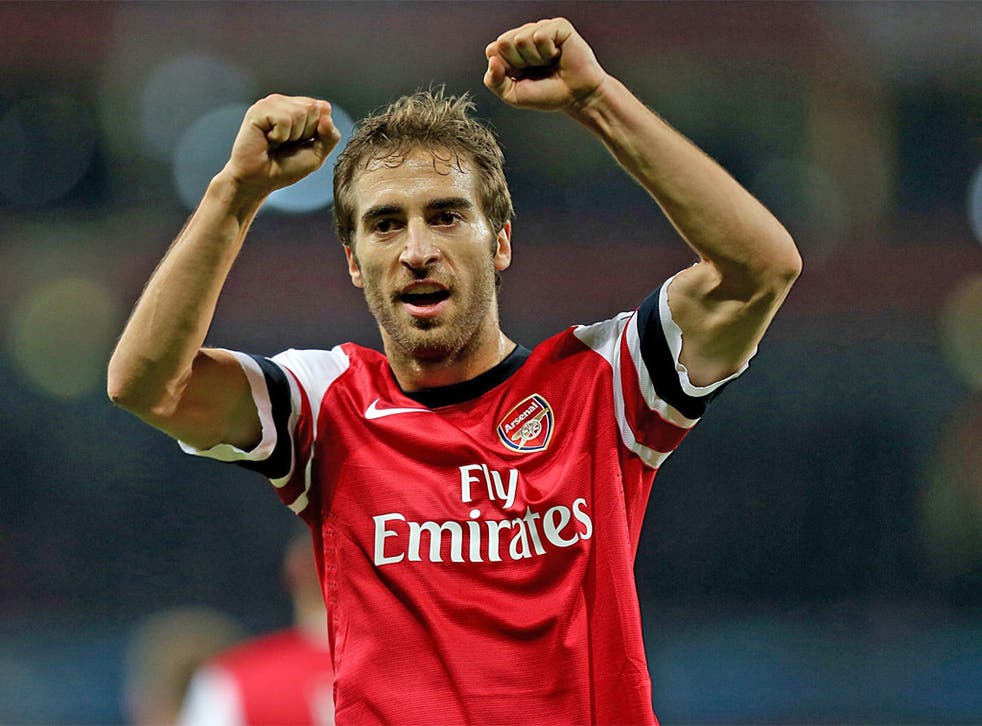 Arsene Wenger and Mathieu Flamini were involved in an unlikely row last night about the length of the French midfielder's sleeves.
During the 2-0 home win over Marseilles, Flamini broke the Arsenal tradition of all players wearing the same shirts – chosen by the captain - by cutting his sleeves short. Flamini also did this for Arsenal's game against Manchester United and Wenger said afterwards he would not be allowed to do it in future.
"I don't like that and he will not do that again," Wenger said. "It is a club tradition and I was surprised. We don't want that."
Flamini, though, insisted that he was fully entitled to dress how he liked. "I have played at the top level for 10 years," he said. "I like to wear short sleeves."
Sleeves aside, Wenger was happy with an evening's work that has left Arsenal on the brink of qualification for the last 16. All they need to do is avoid a three-goal defeat in Naples next month and they will progress. Presuming that Borussia Dortmund beat Marseille, if Arsenal win or draw, they will finish top of Group F.
"It is unbelievable but it's reality," Wenger said of Arsenal's position. "We have to finish the job. It is not an easy situation - it is a tricky situation because you can think 'OK, let's just not lose big' but I think that would be a mistake. [We need to] go there, play in a positive way and try to win the game. Everything else would be a dangerous gamble."
Wenger suggested that he will rotate for the forthcoming Premier League games against Cardiff City, Hull City and Everton to maximise their chances in Naples.
"We have a big programme - I will have to rotate a little bit until then [Napoli on 11 December]. We have three Premier League games just before we go to Naples so I'll have to use my squad well without dropping points in the league, and go there with a very strong team."
Overall, Wenger was delighted with a 2-0 win that was never in doubt once Jack Wilshere had scored his first goal after just 30 seconds.
"We were in control of the game and overall we were never really under threat tonight. We had a good control - maybe sometimes we were missing the cutting edge to finish the game off early on but we felt so much in control that we just played on, thinking that would come. It came a bit late for my taste but it came."
Join our new commenting forum
Join thought-provoking conversations, follow other Independent readers and see their replies