Is English clubs' age of domination at an end?
There may well be no Premier League sides in the last eight of the European Cup. Jack Pitt-Brooke considers what went wrong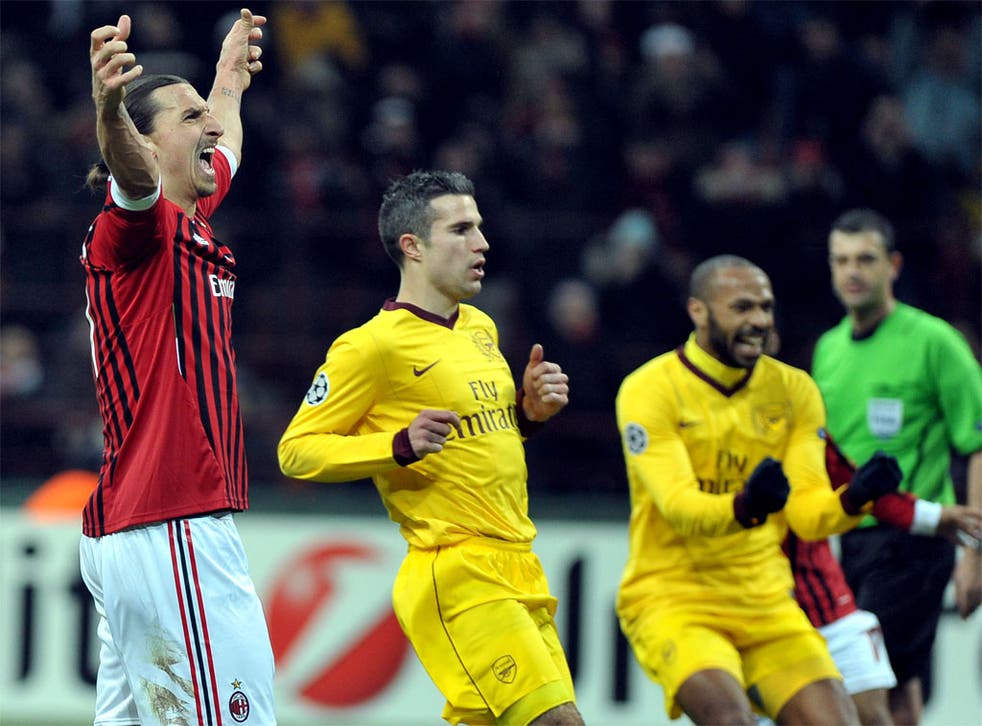 Just a few years ago, English clubs ruled Europe. The Premier League provided nine of the 12 Champions League semi-finalists between 2007 and 2009. But this season – if there are no dramatic second-leg comebacks – there will be not one English quarter-finalist for the first time since 1996. That was in the good old days of one English entrant, when Ray Harford's Blackburn Rovers failed to pass the group stage.
These days, the money is concentrated in the two Spanish giants and so, therefore, are the very best players. Manchester United, Liverpool and Arsenal have all lost key men to Real Madrid and Barcelona. For a variety of reasons, those English clubs have then failed to maintain their playing quality. The result is that teams who peaked five years ago have fallen into disrepair, especially in defence. So what are the key reasons?
1. The exodus to Spain
In the last five summers, the Premier League has lost some of its finest players to Spain. In 2007, Arsenal's Thierry Henry left to join Barcelona, where he fulfilled an ambition by winning a European Cup. Arsenal have won nothing since – they brought Henry, now 34 and playing in the United States, back on loan this season.
In 2009, after an absorbing title race, Manchester United and Liverpool lost key players to a rebuilding Real Madrid. Cristiano Ronaldo, who scored 91 goals in his final three years at Old Trafford, and Xabi Alonso, the orchestator of Rafael Benitez's Liverpool, joined Florentino Perez's second galactico experiment. Last summer another giant of the Premier League, Cesc Fabregas, left Arsenal for his boyhood club, Barcelona, leaving a gap where the Gunners' drive, imagination, creativity and dynamism all used to be.
United, Liverpool and Arsenal have not been the same since losing such inspirational players to La Liga.
2. Self-imposed austerity
As the best players have left England, they have not been adequately replaced. United, Arsenal and Liverpool have not meaningfully upgraded their squads. This has often been due to boardroom constraints.
Since Ronaldo's departure, United have spent more money on paying off the interest on debts and other repayments than they have on net transfer spending. The supporters' fury towards the Glazer family has been manifested in the green-and-gold movement, which says, among other things, that funds should have been directed towards the midfield.
Arsenal fans are not quite as upset, but a recent Arsenal Supporters' Trust meeting revealed frustrations, as fans asked whether manager Arsène Wenger has been denied access to cash reserves. The club have made profits on player trading in each of the last three summers. That is an achievement in itself, but it is not one compatible with building a team to compete with the best sides in Europe, who spend without embarrassment.
3. Defensive decline
In the glory years of the Premier League, formidable centre-back pairings kept out Europe's finest forwards. While Rio Ferdinand and Nemanja Vidic are still at Manchester United, they have lost the aura of complimentary excellence that helped bring three league titles to Old Trafford. Ferdinand's form has waned with age and Vidic is out for the rest of the season due to a knee-ligament injury.
Chelsea have suffered from the sale of Ricardo Carvalho to Real Madrid. His old partner, John Terry, has suffered from age and injuries and their replacements are not up to standard.
Arsenal's record is the worst of the bunch: they have not had a settled centre-back pairing since Kolo Touré fell out with William Gallas. Inconsistent and often injured players have filled in, leading to results like last week's 4-0 loss at San Siro. That happened with arguably Arsenal's best centre-backs, Laurent Koscielny and Thomas Vermaelen, on the field.
4. Instability elsewhere
Arsenal and United have suffered a steady decline. Manchester City and Chelsea have different problems.
City, rather than losing players to Spain, have bought three of La Liga's best: David Silva, Yaya Touré and Sergio Aguero. No-one would accuse their board of not putting money in. And they have a settled centre-back pairing, in Vincent Kompany and Joleon Lescott. But European football is a skill learned by teams as much as players, and City's collective inexperience showed this year as they failed to make it out of their group.
Chelsea are in a state of flux. Clearly adjusting to a new manager and new players – including a £50m centre-forward in Fernando Torres – they seem to have forgotten everything Jose Mourinho taught them. The predictably damaging results of this were seen in Naples on Tuesday night.
England's eclipse: Champions League record
1999-2000 Quarter-finalists: 2 Semi-finalists: 0
2000-01 Quarter-finalists: 3 Semi-finalists: 1
2001-02 Quarter-finalists: 2 Semi-finalists: 1
2002-03 Quarter-finalists: 1 Semi-finalists: 0
2003-04 Quarter-finalists: 2 Semi-finalists: 1
2004-05 Quarter-finalists: 2 Semi-finalists: 2
2005-06 Quarter-finalists: 1 Semi-finalists: 1
2006-07 Quarter-finalists: 3 Semi-finalists: 3
2007-08 Quarter-finalists: 4 Semi-finalists: 3
2008-09 Quarter-finalists: 4 Semi-finalists: 3
2009-10 Quarter-finalists: 2 Semi-finalists: 0
2010-11 Quarter-finalists: 3 Semi-finalists: 1
Join our new commenting forum
Join thought-provoking conversations, follow other Independent readers and see their replies