Jose Mourinho's gamble paid off but there are still as many questions as hopes in Manchester United's future
Wednesday night's Europa League final win did offer up a few points of caution as well as hope for the future, not least in the caution United often played with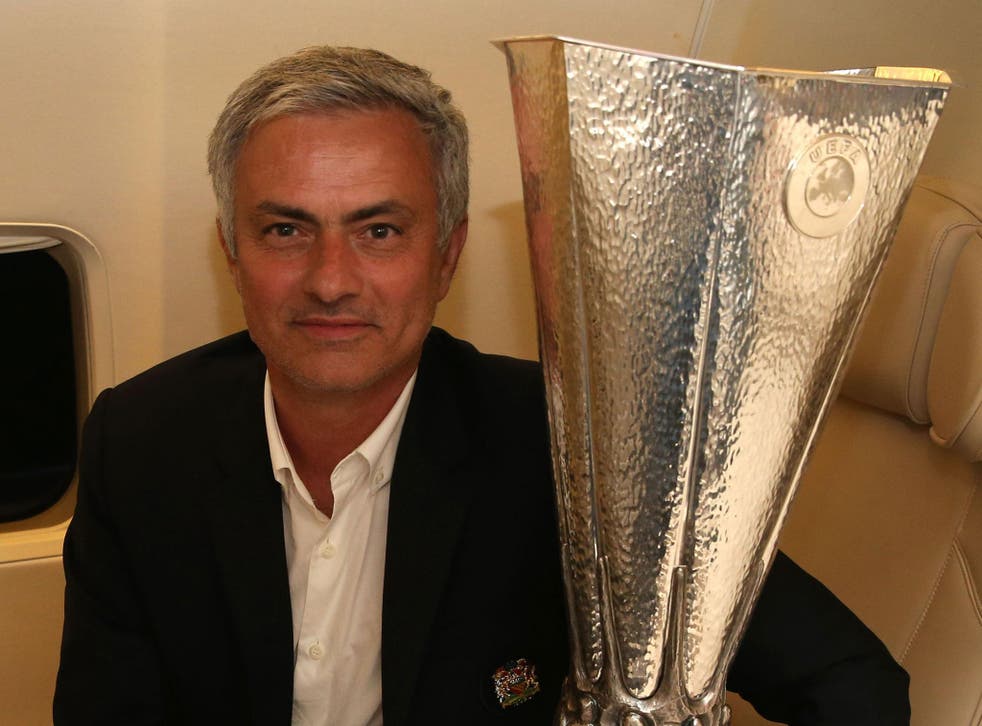 It was close to 1am and the thrilled Manchester United players were finally filing through the Friends Arena mixed zone, where Jose Mourinho finally looked so happy. Thrilled even. He was so ostentatiously slapping the backs of all the players who stopped to talk, and cracking jokes with Portuguese journalists he knows.
He was just in his element, and cut such a different figure from the grumpy manager so moodily pacing from dug-out to touchline for most of their 2-0 win over Ajax, and that has been seen for most of this season. Not now. He was beaming, even cheerily mischievous enough again to offer one of his old digs about "poets" not winning.
There are many reasons for that stark change in mood, from the sense of joy after the tragedy of Monday to the fact that a man who - in the words of Juan Mata on Wednesday night - "hates losing" had won a trophy again, but it was mostly difficult not to think it was because a massive weight built up over an entire season had been lifted. Some pressure had finally gone, and there was a sense of calm in Mourinho's career for maybe the first time since July 2015.
Manchester United players tweet their joy after Europa League glory
Because, for a manager whose career has largely been defined by a complete aversion to risk, he took a big gamble in the last few weeks. It just about paid off at the last, even if the last game ended up being anything but nervous, such was the comfortable ease of the win over Ajax.
By winning the Europa League, Mourinho has justified his highly questionable surrender of the league campaign in the last few weeks, qualified for the Champions League and thereby made this season itself a qualified success.
The fact he has won two major pieces of silverware adds a gloss to that, and it can only be admired and praised how supreme Mourinho remains at just getting trophies won, but it shouldn't completely gloss over the campaign.
The reality is that Mourinho also used to be a guarantee of a baseline level of competitiveness, and that United really should have challenged for the title this season, the type of prize that truly defines this club. They were very far from that, and that cannot just be waved away by suddenly convenient excuses. A title challenge was Mourinho's stated goal going right into October, a point that saw a gradual downsizing of objectives begin.
This squad may have been far from United's best and the manager's ideal but, given what Chelsea did with a group that had a similar amount of problems, albeit different ones - and in a season where United themselves initially had no interest in the Europa League - it was still enough to challenge.
That is why this season should merely be seen as a qualified success rather than an outright one. Not failing does not mean you have over-performed, as United merely achieved what was acceptable, even if that can still obviously be celebrated.
It should still obviously be accepted that managers can have an off-season, can be allowed to stake a little bit on the promise of much more to come.
That might be the true significance of this silverware; how much it can propel the side; how it was about next season as much as this one. It most pointedly gets United back into the Champions League and capable of signing a superior class of player, as well as much more likely to sign a bona fide star in Antoine Griezmann. Had they failed, then they would almost certainly have failed in their pursuit of the Atletico Madrid star too.
This will simply make the squad better, especially with a manager who has a track record of forensically-analysed improvement for his second season, but could also just make the team better in more fundamental ways. There's no quantifying the type of squad bond that could be seen building in the United dressing room, and there's nothing like a trophy to fire it. Aside from deeper cohesion, it just brings greater confidence, a greater self-assurance for self-expression. Mourinho knows this full well, as do United.
The circumstances are obviously different but compare the swagger seen in a young United's 1996 Charity Shield 4-0 win over Newcastle United, to the much sweatier 1-0 win the previous March, even as it is so clear the earlier match begat the later one. It is possible that this could see the players - and especially someone like Paul Pogba - move onto an extra level next season, try more and do more. There should be a genuine sense of excitement about the potential of that.
Ajax vs Manchester United player ratings

Show all 22
It's also possible Mourinho could just keep playing the same old way in this new era, and there should equally be a genuine sense of wariness about the possibility of that, too.
Wednesday night did offer up a few points of caution in that regard as much as hope for the future, not least in the caution United often played with. It was difficult not to feel a frustration in the first half at how willingly Mourinho's side retreated at 1-0 up, and that against a patently callow young Ajax side who they could so easily have trampled over with a bullying big-club assertiveness.
It was equally difficult not to feel that this is just Mourinho's nature and that regardless of the situation or circumstances, he will too readily resort to it. An added issue is that it brings an increased risk of conceding in this statistically more goal-laden era than it did in the more 'controlled' era when the Portuguese was at his peak.
Mata inadvertently summed up a core issue with Mourinho when lionising him after the match. "During the week, he tried to motivate the team as well as he could, focusing on not committing errors, we didn't commit any errors and we played well."
Minute's silence turns to applause ahead of Manchester United final
This is Mourinho encapsulated, someone who focuses on minimising the risk of losing, rather than really taking the risks to try and win. That also makes this win and season all the more symbolic, given the gamble it involved to save it.
Mata summed up something else in that regard.
"It was all or nothing," the playmaker said. "If we'd lost the fans and board wouldn't have been happy as we wouldn't have been happy. but if you'd told us at start of season we would win three trophies and be in the Champions League we'd have taken it."
Manchester United summer transfer targets

Show all 8
This is the other side of that debate over Mourinho's approach, and the debate over what it means for this season and next. The Portuguese took the risk of ultimately bringing the campaign down to one result; of just getting the job done. They did that. They got that result. He set the terms and did live up to them.
It makes this an acceptable season, even if it remains fair that there are still as many questions as hopes for the future.
Register for free to continue reading
Registration is a free and easy way to support our truly independent journalism
By registering, you will also enjoy limited access to Premium articles, exclusive newsletters, commenting, and virtual events with our leading journalists
Already have an account? sign in
Register for free to continue reading
Registration is a free and easy way to support our truly independent journalism
By registering, you will also enjoy limited access to Premium articles, exclusive newsletters, commenting, and virtual events with our leading journalists
Already have an account? sign in
Join our new commenting forum
Join thought-provoking conversations, follow other Independent readers and see their replies