Lionel Messi: Barcelona's #WeAreAllLeoMessi campaign criticised by social media users
Messi was convicted for tax fraud and sentenced to 21 months in prison on Wednesday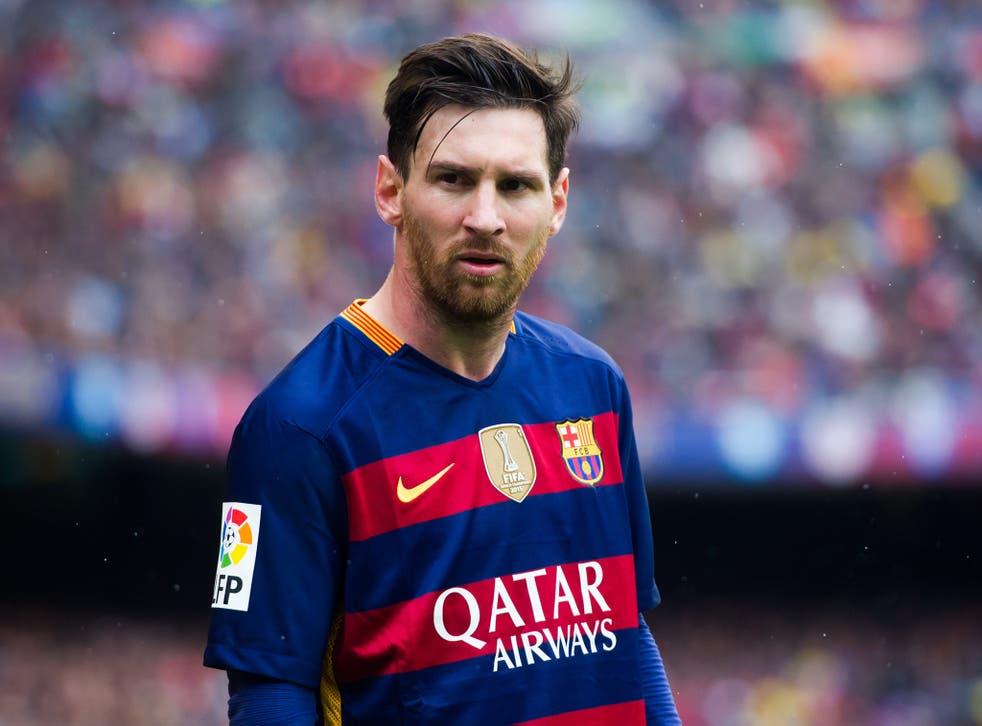 Barcelona have launched a Twitter campaign to build support for Lionel Messi after he was sentenced to 21 months in jail for tax fraud.
The campaign encourages social media users to 'express their sympathy' for the Balon d'Or holder by posting an image of their open hands with the hashtag #WeAreAllLeoMessi.
"By making it clear that #WeAreAllMessi, we want Leo to know that he is not alone," reads a statement on the club's official website.
"All members, supporters clubs, fans, athletes, media and everyone else are invited to participate," it adds.
Barcelona's club president, Josep Maria Bartomeu, tweeted his support with the message: "Leo, those who attack you are attacking Barça and its history. We'll defend you to the end. Together forever!"
The reaction among social media users has been largely negative, with many arguing that the club are making light of Messi's transgression.
The campaign has been viewed in some quarters as an attempt to convince Messi that the club supports him, after speculation suggested that he could be considering his future at the Nou Camp.
Javier Tebas, the president of the Liga de Fútbol Profesional, Spain's football league, said that he is worried Messi may leave Spain following the conviction.
Lionel Messi sentenced to 21 months in jail
"Of course I fear that [Messi] could leave, but the only thing I can tell him is that from La Liga we believe he isn't guilty and we are happy to have him here," he said on Friday.
"They were three verdicts of seven months each, not one of 21," he added. "They were not that severe.
"We are talking about process that wasn't properly followed. I don't think Messi is a criminal. He fell victim to a faulty fiscal structure which will be changed."
Register for free to continue reading
Registration is a free and easy way to support our truly independent journalism
By registering, you will also enjoy limited access to Premium articles, exclusive newsletters, commenting, and virtual events with our leading journalists
Already have an account? sign in
Register for free to continue reading
Registration is a free and easy way to support our truly independent journalism
By registering, you will also enjoy limited access to Premium articles, exclusive newsletters, commenting, and virtual events with our leading journalists
Already have an account? sign in
Join our new commenting forum
Join thought-provoking conversations, follow other Independent readers and see their replies