As it happened
ended
1462482026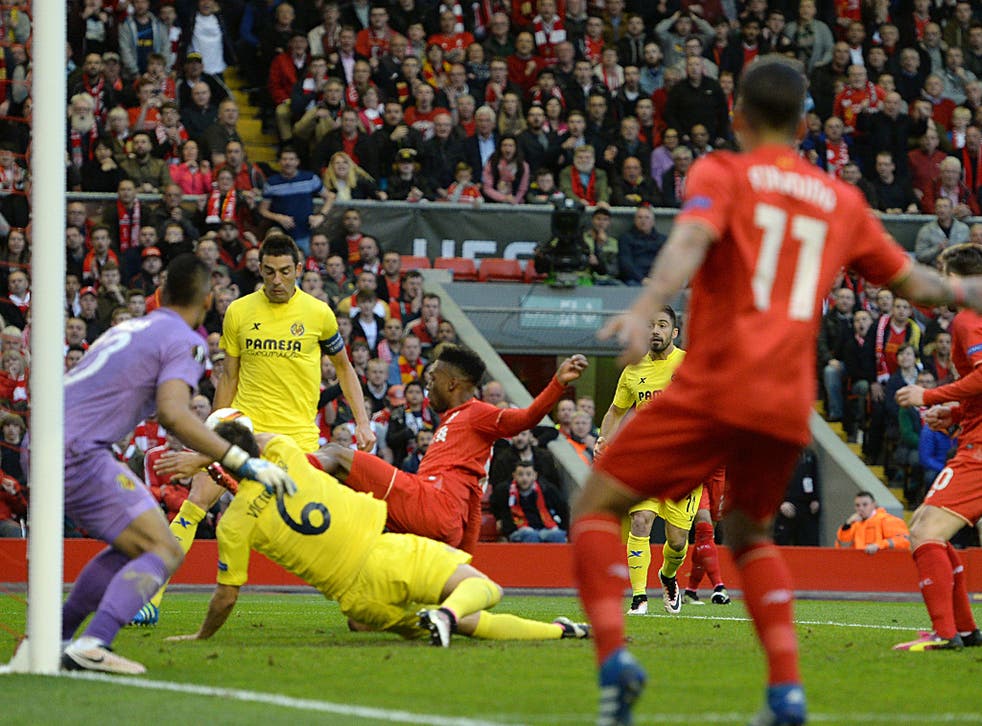 The winners will take on either Sevilla or Shakhtar Donetsk in the final at St Jakob-Park on 18 May.
The match kicked off at 8.05pm
What Liverpool need to do - FULL PERMUTATIONS
Villarreal are currently fourth in La Liga
Liverpool are eighth in the Premier League
Reds dramatically beat Borussia Dortmund in the last round
Follow all of the latest below:
Liverpool manager Klopp insists Villarreal's wild celebrations in their first-leg victory provides no motivation for his side.
The Spanish club arrive at Anfield for the Europa League semi-final with a 1-0 lead from the first leg courtesy of a last-minute winner, which sparked jubilation among the home squad and fans.
Klopp played down the significance of that goal a week ago and he will not use it to gee up his players ahead of a pivotal night.
"They scored a goal in the last minute, so if they hadn't celebrated something would have been really wrong," he said.
"The only thing I thought in this moment was 'Half-time'. Nothing happened. They have to come to Anfield.
"I am still feeling this so the feeling is we are halfway through and I know how difficult it is.
"I sense the chance more than I am afraid of something - so let's try."
Klopp is an emotional character on the touchline but he will keep things in check and expects his players to do the same.
"I am fine (emotionally) - even when it doesn't look like it," he added.
"We know we have 90-something minutes. It's not about being patient in a patient way, it's about being patient with a clear direction.
"We need to show in each situation that we know about the game and the importance, not with pressure but with joy."
Join our new commenting forum
Join thought-provoking conversations, follow other Independent readers and see their replies