Mauricio Pochettino's half-time team talk 'made the difference' against Barcelona, says Marquinhos
Head coach's 'fiery' words of encouragement provoked an assured second-half performance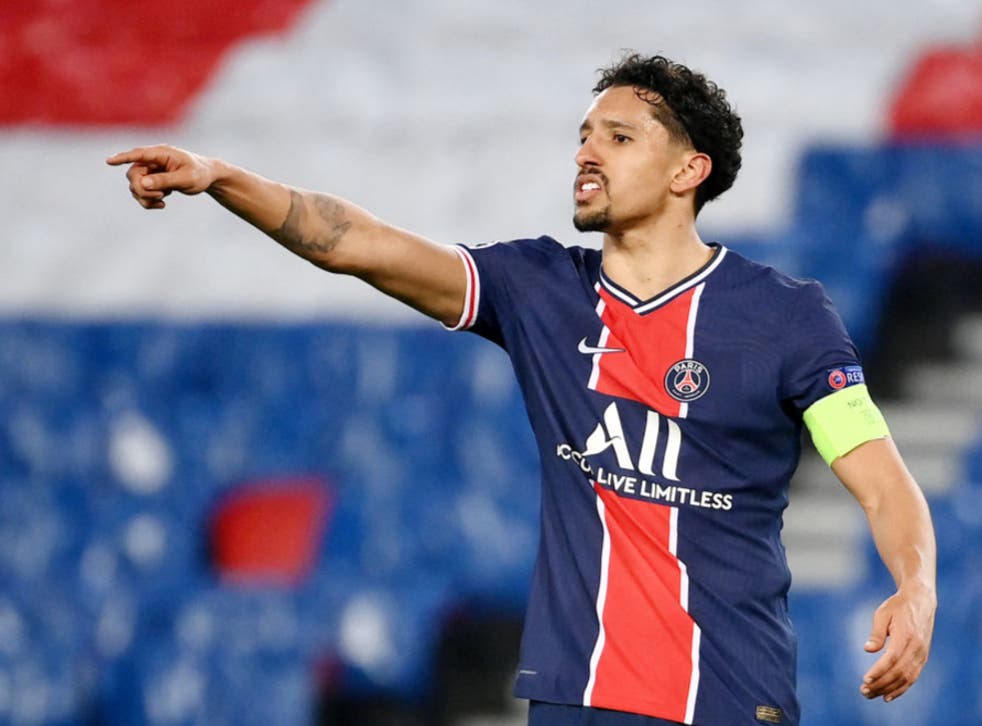 Paris Saint-Germain defender Marquinhos has revealed how Mauricio Pochettino's 'fiery' half-time team talk 'made the difference' against Barcelona on Wednesday evening.
The French champions went into the second leg with a 4-1 lead as they looked to avoid a similar embarrassment to 2017 when they miraculously spurned a 4-0 first leg lead against Barcelona.
Going in at half-time the sides were level at 1-1 but Lionel Messi had just missed the chance to put the visitors in front from the penalty spot.
And with the Spanish side dominating proceedings heading into the break, it was up to PSG boss Pochettino to fire his players up.
"We're not going to give away all the secrets [of the talk]," Marquinhos told RMC Sport.
"It was hot, it reflected the difficult moments we had, we lacked a lot in the defensive phase, they took advantage with their full-backs.
"He asked for more engagement, with little videos. This is what made the difference."
Pochettino was pleased with the response of his side in the second 45 minutes as they closed the game out at 1-1 to advance through to the quarter-finals.
"We suffered a lot in the first half," the PSG manager said. "We struggled with the first pass. Psychologically it was a test because we talked a lot about the past.
"In the second half we showed a different face."What is clear is that we thought too much in the first half. We were thinking too much about qualifying, that's what I told the players.
"I asked them to play. Of course I was not happy, I told the players that, but sometimes it happens and we were more combative in the second half. The important thing is that we are through. We must put negative thoughts away from us."
PSG are hoping to go one step further than last season when they were beaten in the Champions League final by Bayern Munich.
If Pochettino was to lead them to European glory, it would be the club's first Champions League triumph in their history.
Join our new commenting forum
Join thought-provoking conversations, follow other Independent readers and see their replies