Napoli head coach Maurizio Sarri banned for two games after Roberto Mancini's accusations of homophobia
Both managers have been punished for their involvement in the spat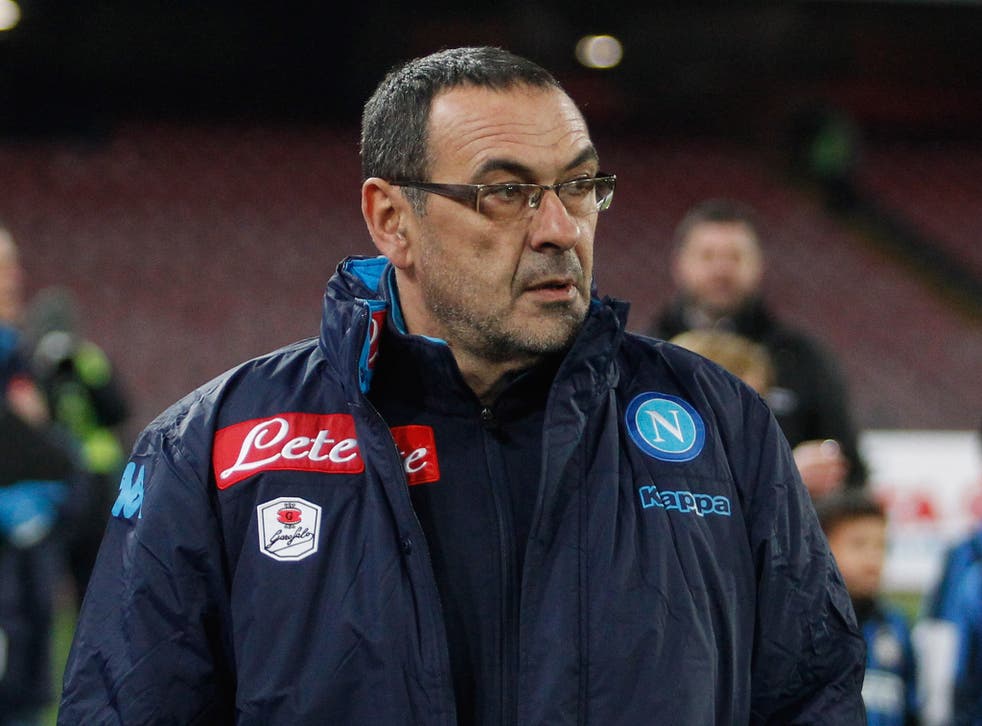 Napoli head coach Maurizio Sarri has been banned for two Coppa Italia games and fined £15,000 for using "heavily insulting" language towards Inter boss Roberto Mancini.
The former Manchester City manager, who has been fined £3,800 for his part in the argument, alleged that Sarri had used homophobic language during Tuesday night's quarter-final, which the Neazzurri won 2-0.
The spat broke out when Adem Ljajić's late goal secured progression to the semi-finals for Inter and concluded with Mancini being sent to the stands.
The 51-year-old later claimed that Sarri shouted the words 'p**f' and 'f****t' and registered his disgust in a post-match interview with Rai Sport.
"You have to ask Sarri what happened. Men like him shouldn't be in the world of football. He is 60 years old and must be ashamed," said Mancini.
"The fourth official heard everything, but didn't say a word, and I was sent off. This incident overshadows the rest of the match and is an embarrassment.
"He tried to find me after the match and asked for forgiveness, but he should be embarrassed. In England, someone like him wouldn't even be allowed on a training pitch."
Sarri neither confirmed nor denied that he used such language after the game, but insisted that no offence had been intended.
"I can't remember [my exact words], it's possible [I used that language]. I was fired up and angry, so I'm not sure what I said," he said.
"Am I homophobic? That seems over the top. I was just irritable. I said something out of rage at the Dries Mertens red card and I have nothing against Mancini. We are men of sport, these things happen, and it only lasted 10 seconds."
Both men were also found guilty of insulting the fourth official.
Register for free to continue reading
Registration is a free and easy way to support our truly independent journalism
By registering, you will also enjoy limited access to Premium articles, exclusive newsletters, commenting, and virtual events with our leading journalists
Already have an account? sign in
Register for free to continue reading
Registration is a free and easy way to support our truly independent journalism
By registering, you will also enjoy limited access to Premium articles, exclusive newsletters, commenting, and virtual events with our leading journalists
Already have an account? sign in
Join our new commenting forum
Join thought-provoking conversations, follow other Independent readers and see their replies