Rayo Vallecano release new away shirt with a rainbow sash that represents injustice - with some proceeds to go to charitable causes
The Spanish club also carry the slogan 'solidarity'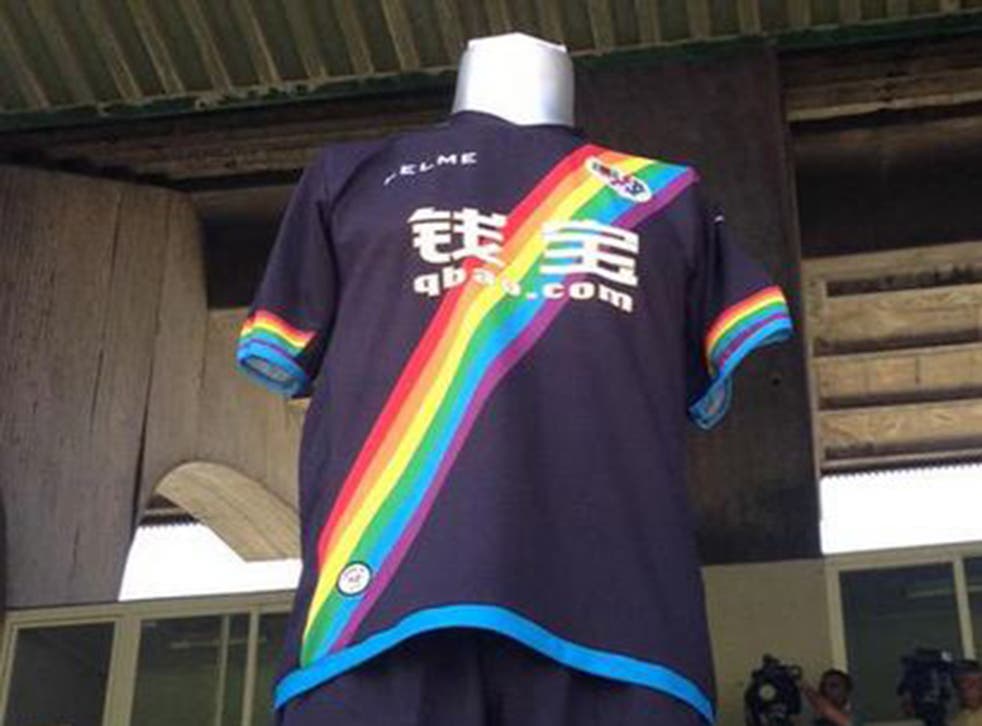 Spanish club Rayo Vallecano have released their new away kits for next season.
Not remarkable, you may think, but the away kit features a prominent rainbow sash that is to represent seven 'social injustices' found in Spain, while the third kit is support those battling cancer.
The club also carries the slogan 'solidarity' on the bottom of the shirts.
The colours represent:
- Cancer (Red)
- Disability (Orange)
- Depression (Yellow)
- The environment (Green)
- Child abuse (Blue)
- Domestic violence (Pink)
- The rainbow as a whole is to represent homophobia.
The club also announced that for every shirt sold they will give €7 (£5) to seven charities chosen to represent each one of the causes.
Well done.
Join our new commenting forum
Join thought-provoking conversations, follow other Independent readers and see their replies