Real Madrid sack Carlo Ancelotti as Hammers look to Slaven Bilic
There is little doubting the enthusiasm of the current favourite for the job, Slaven Bilic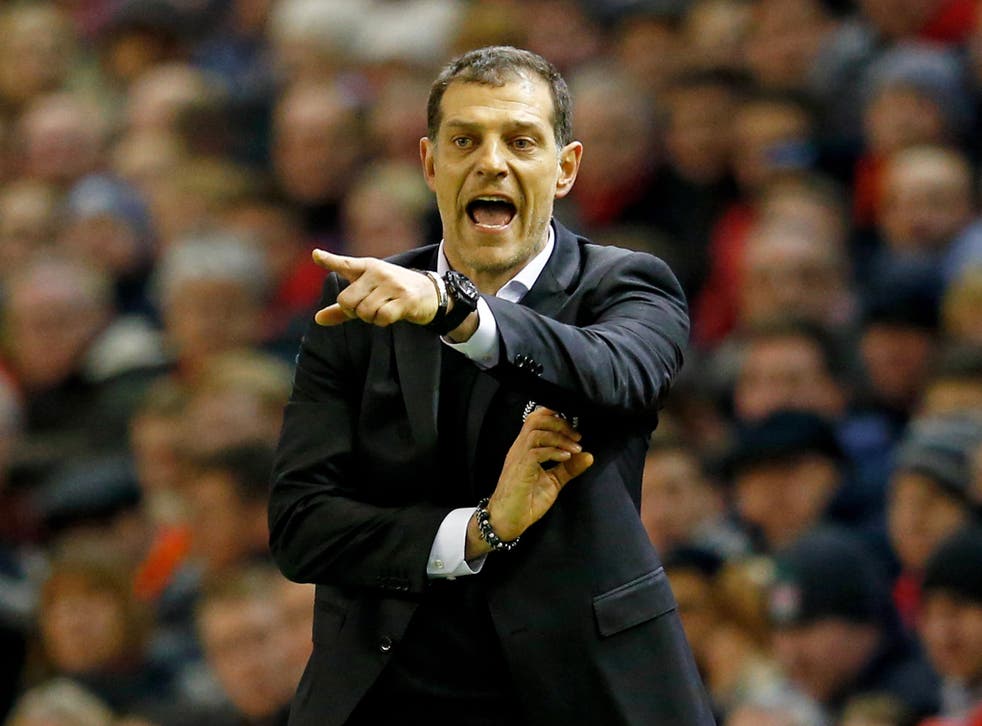 West Ham United began the first day of the post-Sam Allardyce era trying to find the manager who will take them into their new stadium.
One target it won't be is Carlo Ancelotti, even though he was sacked as Real Madrid head coach. The Italian immediately confirmed he would take a break from the game to undergo surgery on a spinal problem.
As the favourite to replace Ancelotti is Rafael Benitez, West Ham can also remove the former Liverpool manager from their sights.
So, West Ham owners David Gold and David Sullivan, having decided not to renew the contract of the man who took them back into the Premier League and stabilised them in mid-table, are left looking around for a manager who can propel the team into the top half of the table with football befitting their occupation of the Olympic Stadium, where they will play from August 2016.
To that end, West Ham are hoping to attract a candidate with higher footballing horizons than Allardyce. The official statement released on Sunday afternoon confirming Allardyce's departure said that they wanted a manager "with a new philosophy", and claimed that theirs was the most exciting job available in the Premier League.
Ancelotti closed the door to a number of suitors when he told told Italian newspaper Il Giornale: "I can assure you that I have not lacked opportunities, from Italy, England and Germany. But I repeat: if I leave Real Madrid, I will stop for a year, also because I have a very serious reason for stopping. I have to have an operation because of my cervical stenosis [a degenerative spinal condition]."
Benitez, who is about to leave Napoli, is expected to be confirmed as Ancelotti's replacement this week.
The next-highest-profile candidate, and a slightly more plausible one, would be David Moyes, currently at Real Sociedad. He would provide the stability guaranteed by his long spell at Everton, where his side overperformed most years on a tight budget. It remains to be seen, though, whether they could tempt Moyes to leave Spain.
That might be a task beyond West Ham but there is little doubting the enthusiasm of the current favourite for the job, Slaven Bilic.
The Croatian, who played for West Ham in the mid-1990s, announced his departure from Besiktas this week. Bilic has been in charge at the Istanbul club for two years but he has built a hungry, dynamic team and mounted two strong title challenges.
Bilic is a risk, though, having never coached in England or a top European league before.
If West Ham want more Premier League experience, they could go for Michael Laudrup, soon to leave Qatar, even if his spell at Swansea City was not an unqualified triumph.
Join our new commenting forum
Join thought-provoking conversations, follow other Independent readers and see their replies