Real Madrid defender pictured being held at gunpoint by dwarf policemen
The defender was celebrating his 20th birthday in the only way he knew how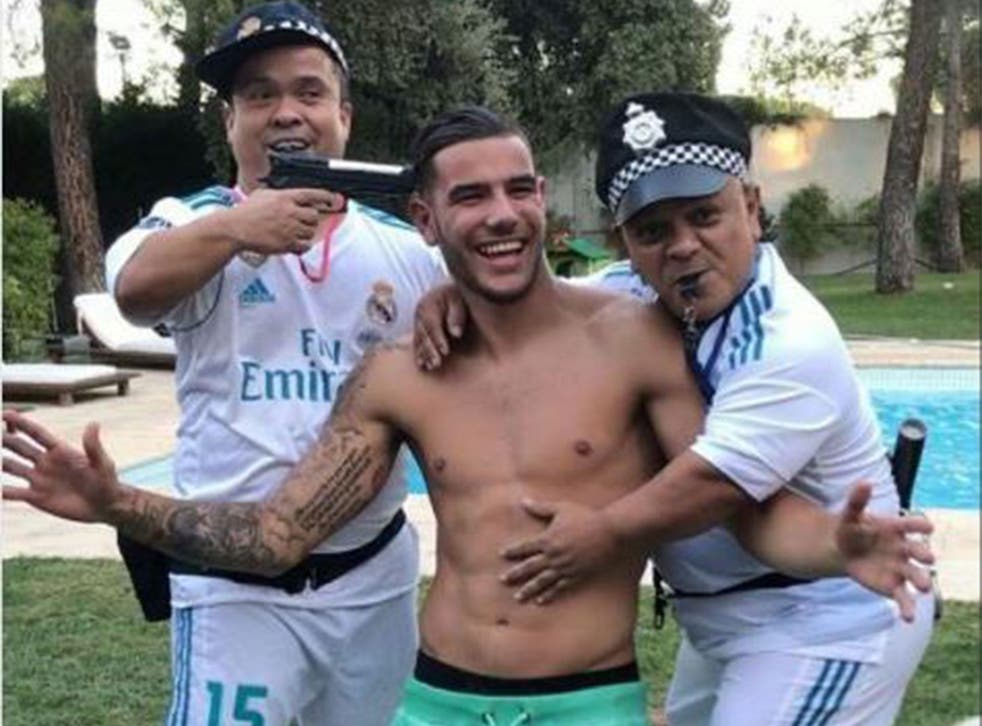 Real Madrid defender Theo Hernandez celebrated his 20th birthday this weekend in a most unusual manner.
The left-back, who walked out on Atletico Madrid to sign for their crosstown rivals in the summer, was with brother Lucas Hernandez - who is still an Atleti player - and friends and family at their house on the outskirts of Madrid.
But he was also accompanied by some dwarves dressed as policemen.
The policemen were pictured either side of a laughing Theo, one with a gun pointed at the defender's head, on a raft of Instagram snaps published by the defender and his entourage.
Theo couldn't hide his laughter when sharing the picture with his followers accompanied by a slew of hysterical emojis.
Join our new commenting forum
Join thought-provoking conversations, follow other Independent readers and see their replies