Real Madrid vs Wolfsburg preview: Zinedine Zidane looks for response to first-leg defeat
All the optimism built up following the Clasico win was undermined in the Volkswagen Arena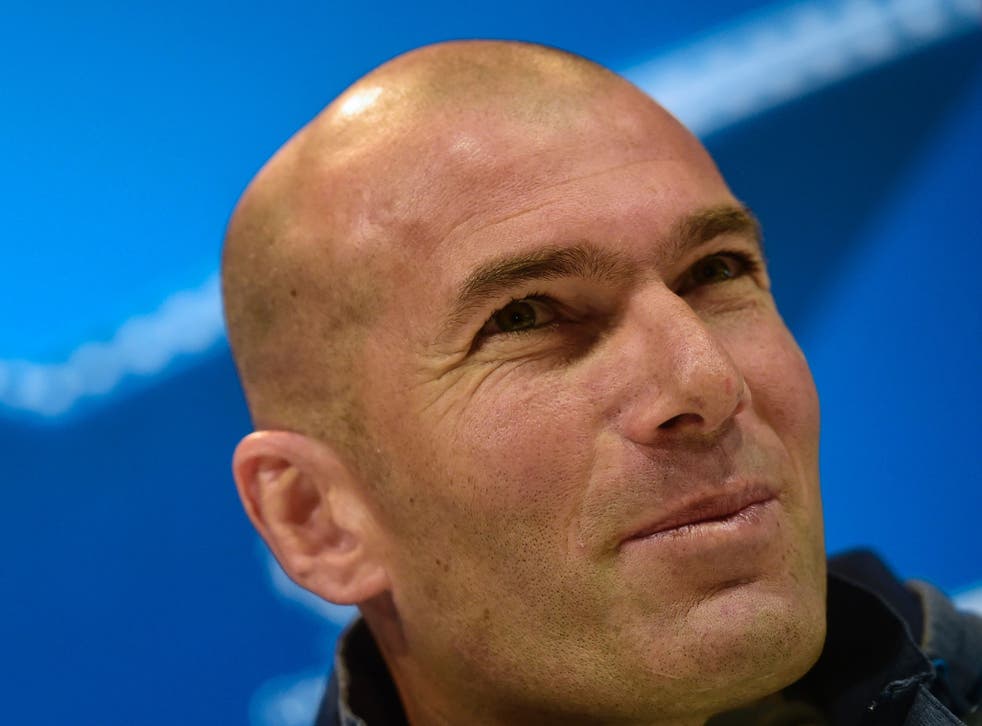 Only Real Madrid would follow their best result of the last two years with their worst, but that is what happened to them last week. Three days after Zinedine Zidane's side fought their way back into the La Liga title race, by overturning Barcelona at the Nou Camp, they risked throwing away a generous draw in the Champions League by losing 2-0 at Wolfsburg.
For a team which defines itself by how it does in the Champions League, and which went to Germany heavy favourites to put one foot into the semi-finals, it was a catastrophic result. All of the optimism built up by the Clasico win was undermined, all the hope that Madrid were back on the right path was under threat.
What that game was, as Madrid were picked apart by a far cleverer, humbler team, was a simple reminder of what a mess that club has become during the second Florentino Perez era. This is a team who put a club legend with no relevant coaching experience in charge half-way through a season in which they were still expecting to compete on all fronts. This is a team which, in the seven years since Perez returned to the presidency in 2009, has won one slightly fortunate Champions League and one pyrrhic La Liga title.
But with so much riding on tomorrow's game – it is hard to see how Zidane will survive the summer if Madrid lose – the coach could only sound optimistic about his team's chances. This is a side, after all, who won at Barcelona. "We were 13 points behind Barcelona when they scored against us, now it is four," he pointed out. "Anything is possible in football, that is its beauty. This club has produced extraordinary comebacks before, here at the Bernabeu."
The problem for Madrid is that 2-0 is such an awful first-leg score. They cannot concede, or else they will have to score four goals to go through. So they must attack against a side who has every incentive just to sit in and play on the break. If Real throw too many men forward then Julian Draxler and Andre Schurrle will be ready to pounce.
"We know that we have got a better chance if we keep a clean sheet," Zidane said, with some understatement. "But more than anything else, we have just got to play our game. It's going to be an intense game, we're going to fight, we're going to run but most important is playing football."
The game may become a tactical battle in which Madrid have to up the ante on Wolfsburg without leaving themselves too exposed at the back. This is not something Madrid have excelled at since allowing Xabi Alonso to leave two years, taking much of their tactical balance with them. Casemiro is the closest they have found to a replacement, which says a lot.
"We have to play this game with our heads," Zidane said. "We're not going to win this game in 10 or 15 minutes, whatever happens, whether they score or we score. It gets more difficult if they score but it's not over. We have to concentrate from the first minute until the end of the game."
Join our new commenting forum
Join thought-provoking conversations, follow other Independent readers and see their replies