Report questions Manchester City's Etihad deal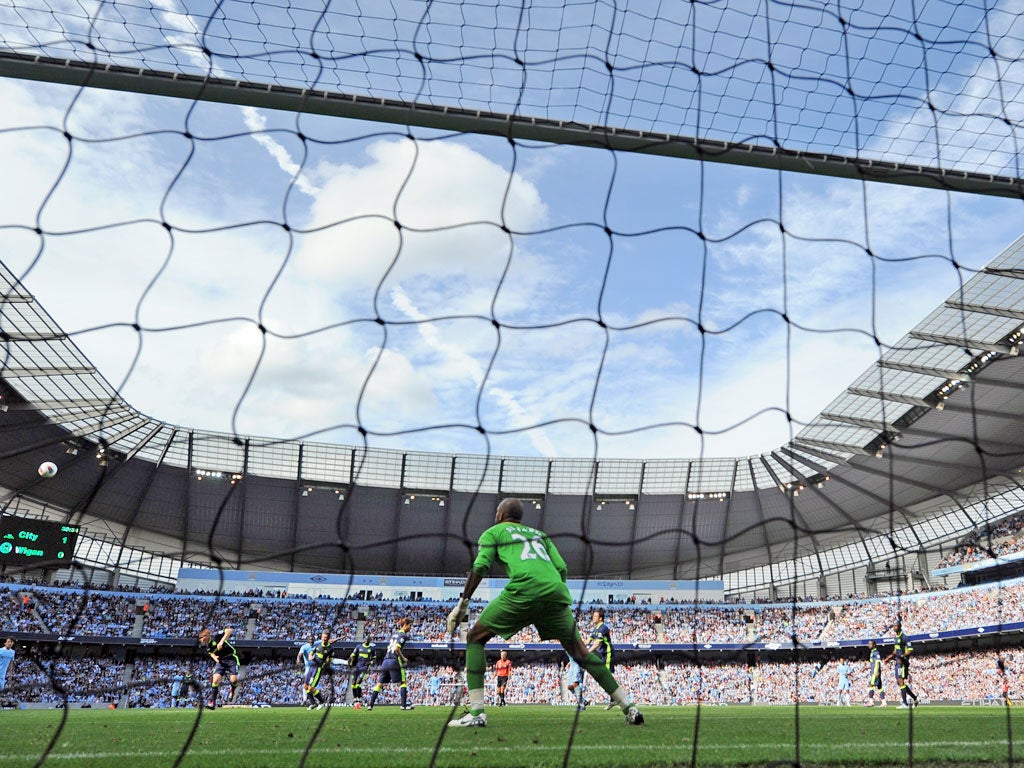 Clubs such as Manchester City should be prohibited by Uefa from being sponsored by companies closely associated with their owners, a Council of Europe committee stated today.
The estimated £400million partnership deal between City and Etihad airline has been described as an "improper transaction" in a report by the Council's culture, science, education and media committee.
It also highlights Real Madrid's sale of its training ground to the city for more than €400million as possibly giving the club an unfair advantage.
The Council of Europe cannot impose any rules however - it is separate from the European Union and acts as a watchdog body.
Their report says Uefa will have to take care to ensure their financial fair play rules, where clubs must only spend what they earn, are not circumvented.
"Clubs will no doubt try to supplement their income if possible. They could for example call on sponsors to invest more so as to reduce or eliminate their deficits," says the report.
"Care will have to be taken to prevent any circumvention of the financial fair play rules in this way.
"A case in point is Manchester City, which has entered into a contract estimated at £400million with the airline Etihad. Etihad belongs to the Abu Dhabi royal family, and the Abu Dhabi United Group, which is led by Suleiman Al-Fahim, owns Manchester City.
"In order to avoid improper transactions of this kind, Uefa should prohibit clubs from sponsoring themselves or using associated bodies to do so.
"There is also a need to monitor the 'purchases' of sponsors, who should not overpay for the rights they acquire."
The committee warned that public authorities can indirectly give financial help to clubs - and that is part of the problem.
The report adds: "This poses the question at which point competition between clubs can significantly be distorted, and some clubs enjoy an undue advantage, as a result of the financing of sports infrastructure, its sale to sports companies or placing on loan to teams, the granting of subsidies, loans, tax breaks or other financial benefits, gifts, the purchase by public authorities of advertising space or, indeed, facilities belonging to clubs, or other measures to support sports companies.
"For example, in the early 2000s Real Madrid was able to sell its training ground back to the city for more than €400million.
"There is a need for strict application of the ban on state aid for professional sports companies."
The committee is against the introduction of a salary cap.
It says to do so would lead to a reduction in pay of less well-known players "especially young players or players from African or Asian countries" and the temptation for clubs to enter "into secret deals or to reach arrangements with sponsors to transfer part of the costs to them".
PA
Join our commenting forum
Join thought-provoking conversations, follow other Independent readers and see their replies