Real Madrid deny Sergio Ramos failed doping test after Champions League final
According to Der Spiegel, Uefa deemed a positive doping test by Ramos to be an 'administrative mistake'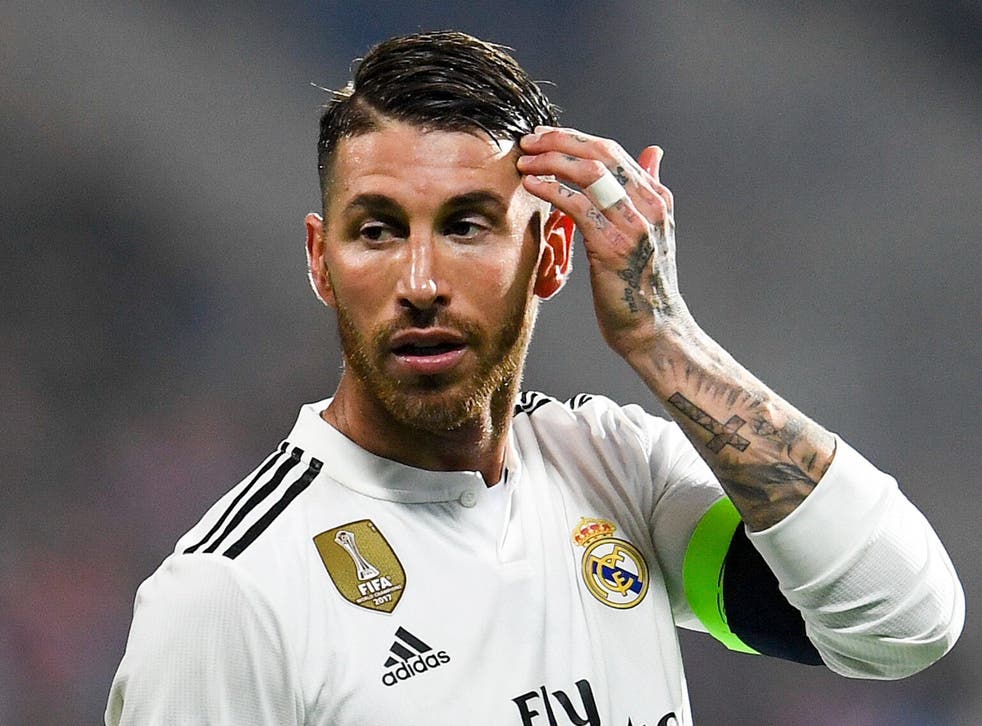 Real Madrid have denied that Sergio Ramos failed a doping test after the 2016-17 Champions League final.
According to Der Spiegel, Uefa deemed a positive doping test by Ramos to be an "administrative mistake", after the Real Madrid team doctor failed to disclose a pre-match injection of a banned substance.
In a statement Real Madrid said: "In relation to the information published by Der Spiegel referring to our captain Sergio Ramos, the club states the following:
1. Sergio Ramos has never breached the anti-doping control regulations. 
2. UEFA requested timely information and closed the matter immediately, as is usual in these cases, after verification by the experts themselves of the World Anti-Doping Agency, AMA, and of UEFA itself. 
3. Regarding the rest of the content of the aforementioned publication, the club does not pronounce itself before the evidence of its insubstantial nature."
Ramos is alleged to have tested positive for dexamethasone, a glucocorticoid drug that is only permitted if a medical doctor reports its administration, as part of the latest in the German publication's Football Leaks series.
Real Madrid's route to Champions League winners

Show all 13
According to the story, Ramos' paperwork made no mention of dexamethasone, instead detailing that the Spanish international had received an injection of celestone chronodose – better known as betamethasone – in both his shoulder and knee. Betamethasone is also on the list of substances banned by Wada if not declared by a doctor.
After Uefa investigated the incident and asked the club and player for expectations, it was the doctor who would take the blame – claiming "human error".
The German publication also reports that the club interfered with a random doping test of 10 players in February 2017. Clubs are committed to ensuring that doping control officers are able to do their jobs independently and without interference but Uefa reported internally that Madrid's medical staff took the samples for some of the tests. Those same doping officers say they accepted this only "due to the situation of tension" created when Cristiano Ronaldo had kicked up a fuss about being tested.
Der Spiegel have made a further allegation that Sergio Ramos ignored instructions from an anti-doping officer to give a sample before showering. Obstructing the doping control process is an offence that can be punished by up to a four-year ban.
Join our new commenting forum
Join thought-provoking conversations, follow other Independent readers and see their replies