Uefa open proceedings against PSG vs Istanbul Basaksehir match officials
Romanian fourth official Sebastian Coltescu was identifying Istanbul Basaksehir assistant Pierre Webo when players walked off the pitch in the Champions League game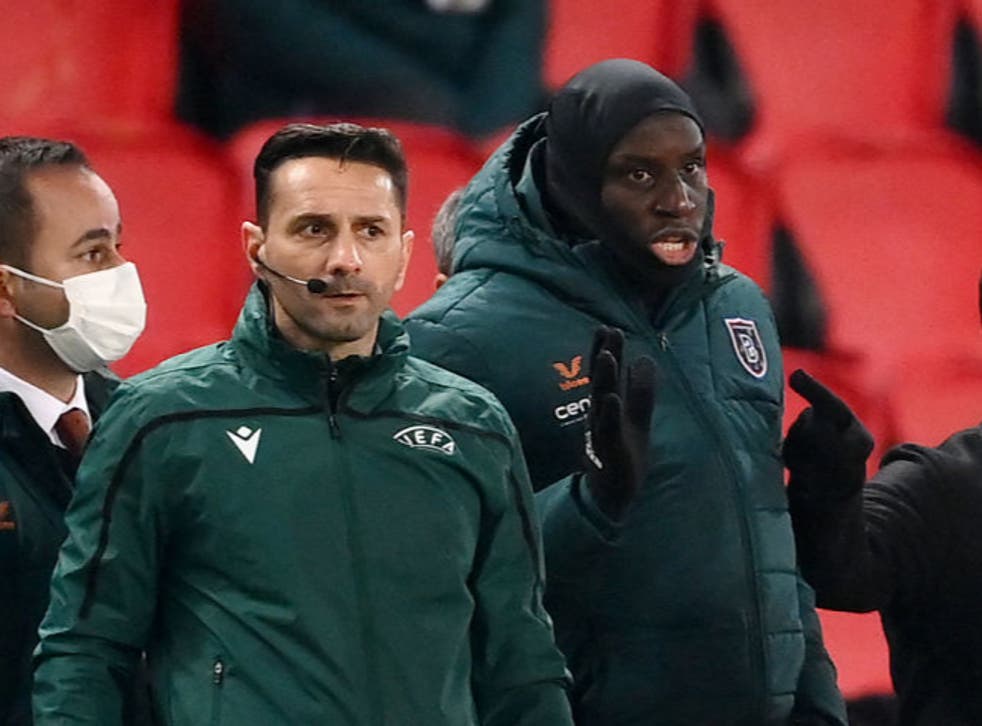 Leer en Español
Uefa has opened proceedings against officials Sebastian Coltescu and Octavian Sovre regarding events that led to the Champions League match between Paris Saint-Germain and Istanbul Basaksehir being abandoned.
Players from both sides walked off the pitch during the match on 9 December last year when allegations of a racist remark about Istanbul Basaksehir assistant Pierre Webo were made.
And now Uefa is investigating a potential violation of Article 11, which states that member associations, clubs and players must "comply with the principles of ethical conduct, loyalty, integrity and sportsmanship".
A Uefa statement read: "Following an investigation conducted by a UEFA Ethics and Disciplinary Inspector regarding the events that led to the 2020/21 UEFA Champions League match between Paris Saint-Germain and İstanbul Basaksehir FK on 8 December 2020 being abandoned, proceedings have been opened against Mr. Sebastian Constantin Coltescu and Mr. Octavian Sovre for a potential violation of Article 11 of the UEFA Disciplinary Regulations."
The match resumed at 12.55 p.m. ET (6:55 p.m. Paris time) with the officials swapped out next day, with the French side running out 5-1 winners.
French sports minister Roxana Maracineanu supported the players' decision to walk off the pitch.
"Tonight, athletes took a historic decision in the face of an attitude they deemed unacceptable," she wrote on Twitter at the time. "An expression of ordinary racism."
While Webo admitted the days surrounding the game were "the most difficult" of his career.
"It was a tough day, very tough. It's very stressful, I saw the doctor to give me some pills to sleep," Webo told the BBC.
"I don't want people to focus on me... it will be a shame if I'm remembered for this. I'm ashamed of it, to be truthful. These two or three days have been the most difficult of my career."
Join our new commenting forum
Join thought-provoking conversations, follow other Independent readers and see their replies