Alexandre Lacazette is one of Arsenal's best players even if he isn't scoring: Five things we learned from Chelsea win
The Frenchman is key for Arsenal even if he isn't scoring as regularly as hoped, and the arrival of Pierre-Emerick Aubameyang could make him even better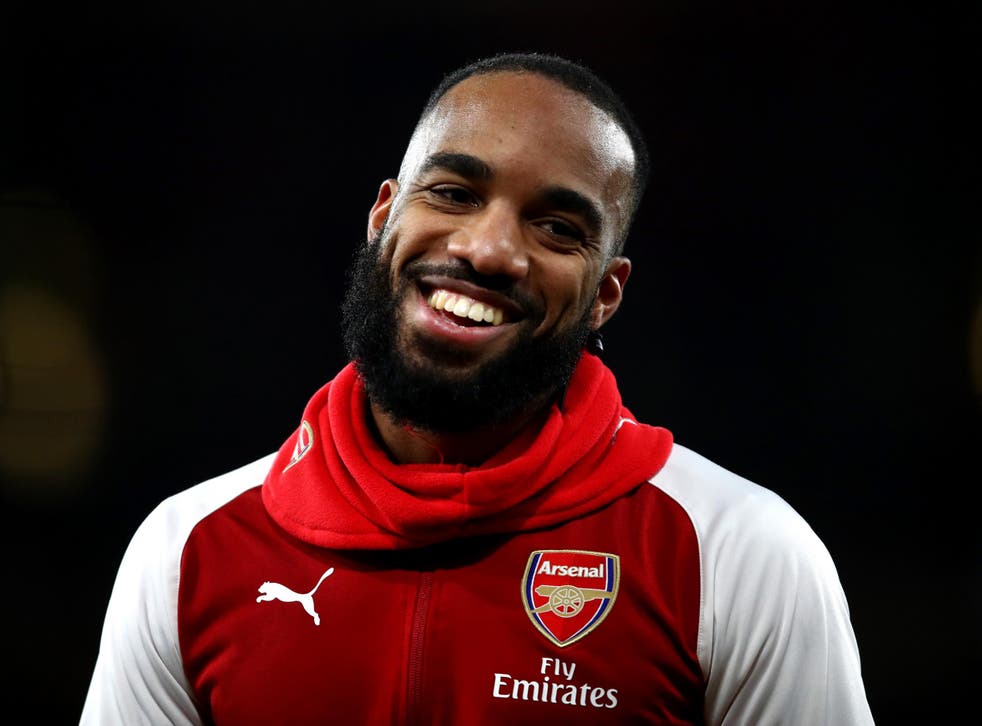 Why waste any more of the internet's infinite column inches to describe Alexandre Lacazette's performance against Chelsea on Wednesday night? Simply read this. Or this. Or even this! Because, in truth, this was a performance we have all seen before. The performance we have grown used to watching. The archetypal Lacazette performance.
Plenty of clever moment. A lot of winning the ball back in the opposition third. But not very much hitting the back of the net. Lacazette's goal against Crystal Palace last Saturday was his first in nine matches, and just his ninth in 26 matches since signing from Lyon for £52m. He never really came close to scoring the tenth here.
The obvious conclusion to draw from such statistics is that Lacazette isn't a very good striker, or at least a promising one struggling for form. But that simply isn't the case. Lacazette's sterling goal-scoring record in Ligue 1 proves that he's more than aware where the goal is, while time and again over the past few weeks he has made a sly run off the shoulder of a defender, only to not receive the ball.
In fact, against Chelsea he was arguably Arsenal's best player. Upon being substituted for Aaron Ramsey late on in the second-half he struggled to hide his disappointment as he trudged off the pitch, but his was a selfless performance, and Arsenal have him to thank for Granit Xhaka's tie-winning goal.
It's the players behind him that are the problem – and their understanding of how he plays. In theory Mesut Özil should be the perfect foil for the Frenchman, but when stationed out wide by Wenger he often moves the ball sideways instead of quickly playing it to Lacazette's feet. Özil is a sublime player but an increasingly erratic, indirect one, with the fact that just two of his six assists this season have been to Lacazette is testament to this.
Then there's Alex Iwobi. Arsene Wenger has placed an awful lot of trust in the 21-year-old this season, but his form has been patchy at best and he struggled to make any sort of impression tonight. It's clear then that Arsenal need something different if they are to start bringing the best out of their club record signing.
Enter Henrikh Mkhitaryan, who was cup-tied for this match and so watched his new team-mates reach the final from the stands. A key part of his brief when he eventually gets on the field will be to gel quickly with Lacazette. As confident on the ball as Özil and perhaps even slightly more versatile, his arrival can only be a positive for the striker.
The potential signing of Pierre-Emerick Aubameyang makes things even more simple. Mkhitaryan and Aubameyang enjoyed a fruitful partnership during their time together at Dortmund, leading many to speculate whether Wenger will accommodate his newest arrival by benching Lacazette.
But Aubameyang's arrival could in fact work wonders for him. As all of his hard-running and hold-up play against Chelsea proved, Lacazette is just as effective when working in the channels, and so it is feasible to see him starting out wide with Aubameyang preferred in the middle. It would even lessen the pressure on him to score more consistently.
Lacazette's performance against Chelsea – and indeed his performances over the previous few months – shouldn't discourage supporters despite his lack of goals. There is more to his game than hitting the back of the net, and Arsenal's new arrivals are likely to prove that.
Four other things we learned
Perhaps Arsene Wenger isn't the tactical dinosaur we all thought: Arsenal's dramatic improvement coincided with a mid-match tweak to three at the back.
Eden Hazard is good, but not that good. The Belgian suffered a rare off night against Arsenal. Without him pulling the strings, Chelsea looked toothless.
Ross Barkley is back! His first action in a Chelsea shirt? Being shoved into the advertising hoardings by Laurent Koscielny. Let's hope it isn't a portent of things to come.
And Chelsea hate the Emirates with a burning passion: they have won just once in their last nine away games against Arsenal in all competitions.   
Join our new commenting forum
Join thought-provoking conversations, follow other Independent readers and see their replies