Arsene Wenger ready to restore Mathieu Debuchy to the Arsenal first-team ahead of Sutton United Cup clash
The defender been left out in the cold since suffering a hamstring injury in November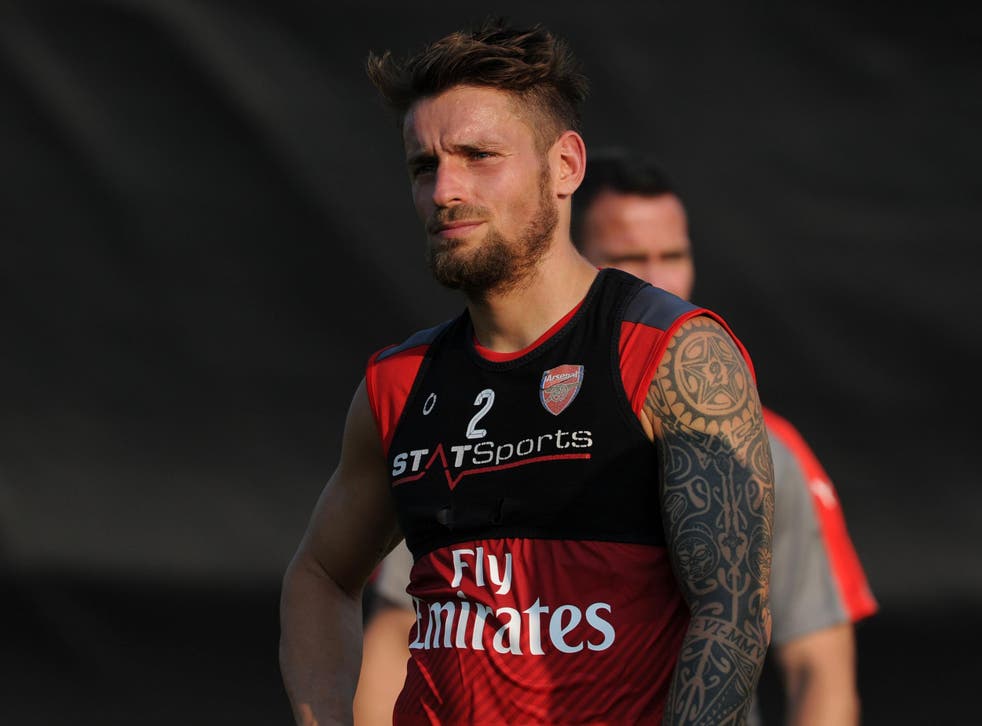 Arsenal manager Arsene Wenger is poised to hand defender Mathieu Debuchy a recall to the first-team ahead of the FA Cup match against Sutton United, reports suggest.
Debuchy, who signed for Arsenal from Newcastle United in a £12m deal three years ago, has appeared in just eight matches over the last two seasons after falling down the pecking order since the emergence of Gabriel.
He has been left out in the cold completely since suffering a hamstring injury in November, but looks set to be handed one final chance by Wenger. according to the Mirror.
The 31-year-old Frenchman spent a portion of last season on loan in Ligue 1 with Bordeaux, but failed to secure a move away from the Emirates in the winter transfer window.
Debuchy is likely to appear in defence along with Rob Holding – although Wenger has promised to field a strong team at Gander Green Lane, with the FA Cup moving higher up on Arsenal's list of priorities following their 5-1 defeat to Bayern Munich in the Champions League.
A potential recall to the first-team would complete a remarkable turnaround for Debuchy, as only a few weeks ago Wenger suggested the defender was ready to "have an experience somewhere else."
"There's a lot of competition on the right flank," Wenger admitted in the last week of January. "I do want to close the door (on Debuchy) but Gabriel has been convincing on the right side as well.
"What I just want to say is he (Debuchy) is fully fit now and so he is available to play and maybe even to have an experience somewhere else."
Debuchy has also revealed that there had been a thorough breakdown in communication between the pair.
"We acknowledge each other, we say hello – nothing more," he revealed.
"I had chances [to leave] at the end of the window [last year]. Unfortunately the club did not want to release me."
Join our new commenting forum
Join thought-provoking conversations, follow other Independent readers and see their replies