As it happened
ended
1517148779
Chelsea vs Newcastle LIVE: FA Cup latest score, what time does it start, what TV channel and where can I watch it?
Follow the latest from the FA Cup fourth round clash at Stamford Bridge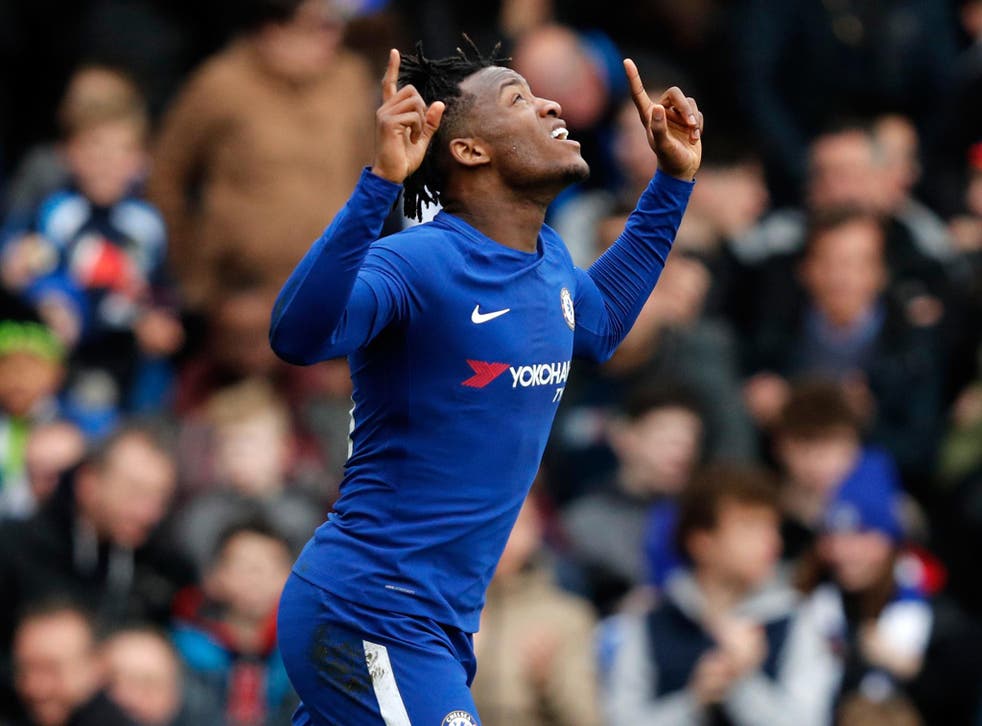 Chelsea and Newcastle United meet in an all-Premier League FA Cup fourth round encounter as Antonio Conte looks to put talk of his own future and the Blues' transfer failings behind him by booking a place in the fifth round.
The reigning Premier League champions will have to do so without striker Alvaro Morata and goalkeeper Thibaut Courtois, with the pair ruled out through back and ankle injuries respectively, with Michy Batshuayi being handed a rare start to lead the Chelsea attack.
Newcastle are enduring a similarly frustrating January in terms of the transfer window, but at least the FA Cup will offer some solace from their relegation battle in the Premier League as they sit precariously above the drop zone by a single point – although like Conte, manager Rafa Benitez's future hangs in the balance as he considers his position amid a complete lack of transfers this month and the potential sale of the club.
Follow the live action below...
---
Please allow a moment for the blog to load...
1517142701
Hello and welcome to our LIVE coverage of Chelsea vs Newcastle from Stamford Bridge!
Liam Corless
28 January 2018 12:31
1517142726
Chelsea vs Newcastle team news
Liam Corless
28 January 2018 12:32
1517142921
Fans arrive at Stamford Bridge prior to kick-off 
Liam Corless
28 January 2018 12:35
1517143392
Chelsea vs Newcastle - last five meetings
Chelsea 3-1 Newcastle, December 2017 (Premier League)
Chelsea 5-1 Newcastle, February 2016 (Premier League)
Newcastle 2-2 Chelsea, September 2015 (Premier League)
Chelsea 2-0 Newcastle, January 2015 (Premier League)
Newcastle 2-1 Chelsea, December 2014 (Premier League)
Liam Corless
28 January 2018 12:43
1517143830
Here's a reminder of the fourth-round results from Friday's and Saturday's games:
Sheffield Wednesday 3-1 Reading
Yeovil 0-4 Manchester United
Peterborough 1-5 Leicester 
Huddersfield 1-1 Birmingham
Hull 2-1 Notts Forest
Middlesbrough 0-1 Brighton
Millwall 2-2 Rochdale
MK Dons 0-1 Coventry
Notts County 1-1 Swansea
Sheffield United 1-0 Preston
Southampton 1-0 Watford
Wigan 2-0 West Ham
Newport 1-1 Tottenham
Liverpool 2-3 West Brom
West Brom beat Liverpool at Anfield to seal their place in the fifth round 
Liam Corless
28 January 2018 12:50
1517144245
Fans arrive at Stamford Bridge ahead of kick-off 
Liam Corless
28 January 2018 12:57
1517144729
Glenn Hoddle reckons Chelsea's strong line-up is proof of how much manager Antonio Conte wants to win the FA Cup.
"They're under a bit of pressure and that's why they've put a strong side out here. They went to Wembley and were runners-up last year," Hoddle told BT Sport a few moments ago.
"It's a big game for them. They've got to get their confidence back for their league game in midweek and that comes with winning football matches.
"Conte wants to win the FA Cup and that's why he's put this team out. He means business."
Liam Corless
28 January 2018 13:05
1517144881
Matchday programmes on sale outside the stadium 
Liam Corless
28 January 2018 13:08
1517145277
Pre-match quotes from Antonio Conte
On the need for Chelsea to bounce back from the midweek loss to Arsenal in the Carabao Cup semi-finals: "There is a great disappointment for us. When you reach the semi-final, it's always important to reach the final but today is another competition and we want to try to do our best.
"Newcastle are a really good team and we'll have to fight a lot to go to the next round."
On naming Eden Hazard in the starting XI again: "We have to start with 11 players and for this reason, when you have Willian and Morata out, we are in a bit of trouble. The other options are Hazard, Batshuayi and Barkley. On the bench we have Musonda and Hudson-Odoi. They can come on to try and help us."
Liam Corless
28 January 2018 13:14
Register for free to continue reading
Registration is a free and easy way to support our truly independent journalism
By registering, you will also enjoy limited access to Premium articles, exclusive newsletters, commenting, and virtual events with our leading journalists
Already have an account? sign in
Register for free to continue reading
Registration is a free and easy way to support our truly independent journalism
By registering, you will also enjoy limited access to Premium articles, exclusive newsletters, commenting, and virtual events with our leading journalists
Already have an account? sign in
Join our new commenting forum
Join thought-provoking conversations, follow other Independent readers and see their replies