James Scowcroft: How the Premier League's lure wrecked my FA Cup dreams
The Weekend Dossier: Injuries caught up with us. Something had to be sacrificed and the Cup was it
James Scowcroft
Friday 25 January 2013 20:28 Comments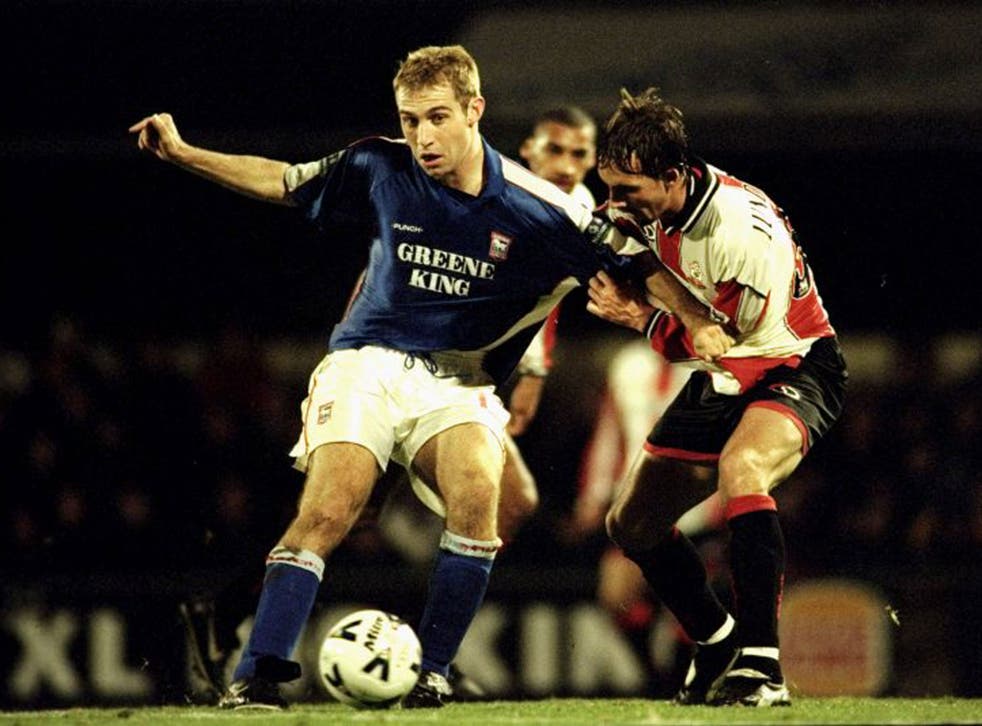 An FA Cup tie between Watford and Crystal Palace on a cold winter's day in 2008 won't stand out in your mind – even if you support one of the clubs who were involved – and it certainly shouldn't. But it's a day I'll always remember.
I was 32 at the time, all too aware that my career didn't have long to run and that if I was to experience some of the magic of the FA Cup that had captivated me as a kid – sitting in front of the TV set, glued for eight hours on Cup final day, or running home from school to dial up Teletext and to see the draw for the next round – then this was it.
There was a buzz about the Palace team I was a part of that season. We were doing very well in the Championship at the time and the manager, Neil Warnock, had worked miracles, having taken over in early October. Watford hadn't won at home for weeks. This could be our ticket to the next round of a competition which had given me glimpses of its magic but snatched them away just as quickly.
I'd always had mixed fortunes in the Cup. There was a fifth-round defeat against a high-flying Aston Villa side for Ipswich at Portman Road on 17 February 1996, in only my third senior appearance, when I was 19. There was also a run that took me to the quarter-finals with Leicester City in 2005, when we fell to Premier League Blackburn Rovers, with a semi-final at the Millennium Stadium in Cardiff just a whisker away. But overall the FA Cup wasn't too kind to me – so perhaps you can imagine how I felt at training on the day before that third-round game with Watford, when Neil read out the team and we discovered that he was fielding a weakened side. My heart sank.
The team he'd picked was a mixture – half made up of senior players, with a few lads who were on the fringes and a couple of youngsters barely out of the youth team. I couldn't blame the manager. The temptation of the Premier League was too much for a club like Crystal Palace. We were second from bottom when Neil took over. We had risen very quickly and were now in the top six. But injuries and the small size of our squad had caught up with us. Something had to be sacrificed and the FA Cup was it.
You wouldn't believe the difference it makes, knowing that your team is going to be below strength. The routines were the same as they are in every game. Same pre-match food, same bed time. But as soon as we'd seen the line-up, training had a different feel. It was a lot more low key; a lot more relaxed.
We had a practice match against the youth team in training that Friday morning and as I walked in after the session at lunchtime, I couldn't help thinking that the next day's game would be tough and that it would take a very special effort to beat a strong Watford side under Aidy Boothroyd. Their home record might not have been special but they'd demolished us at Selhurst Park a month before and were favourites for promotion. Now it was going to be even harder.
The game itself, on a muddy Vicarage Road pitch, certainly wasn't a classic. Even Watford themselves were probably not at full pelt and the 10,480 attendance was well down on their 16,000 average for that season. It was a clear sign that the FA Cup had lost some of its appeal with the public.
The 11 lads who represented Palace that day certainly didn't let the club or supporters down. But Watford were the better team. We were trailing 1-0, with 10 minutes to go, when I can clearly remember having a chance to equalise and one of the Watford players sarcastically shouting: "What are you doing? Neither of us want a replay." Perhaps he was just being sarcastic – but after the set-up, build-up and general low-key approach to the day and game, perhaps he wasn't. Two minutes later Danny Shittu (below left) put paid to any replay when he headed his second goal in.
Just after that, the referee ended the tie and after the formalities of shaking hands and wandering over to applaud the travelling Palace fans, I couldn't help thinking that an opportunity had gone forever. I'd always thought whenever I'd been knocked out of the Cup, that there would always be next year. But at 32, approaching 33, I knew there wouldn't be too many more "next years".
To make matters worse as I walked down the tunnel, I was pulled to one side by the doping agency, to be told that I'd been picked to give a urine sample. As I sat in the small room, trying to drink as much water as my body could take to rehydrate myself and provide the sample, I started to listen to the radio one of the stewards had on. All the results were coming through with commentators in ecstasy over the giant-killings of the day – Coventry winning at Blackburn and Havant & Waterlooville getting a draw at Swansea.
It made my mood worse – listening to players being interviewed and grabbing the moments of glory they'd earned. I started to think back over my career and those "what if" moments. It was all too late now. My FA Cup career was all but over, put paid to by the lure of the Premier League. Football at the top is awash with money now, but money will never be able to buy moments like those that Bradford's players experienced during the week.
So if you're watching a Cup tie which feels unattractive, with very little resting on it this weekend, spare a thought for some of those players of a certain age out there who are giving everything to progress. They know they have to make the very most of it. It's a short career.
Five asides
1. The Eden Hazard/ballboy story was embarrassing for all concerned
But I do think that some clubs use ballboys tactically to their own advantage. I remember Howard Wilkinson doing exactly that when he was a coach at Leicester during my time there. Before the game, he pulled a ballboy to one side in the tunnel and gave him his instructions: "When the ball goes out, sprint to the ball and throw it to the nearest player." That player would, in turn, immediately throw the ball behind the opposition back four for me to run onto. Five minutes into the game that's just what happened. The ball went out of play and seconds later I made my run. I caught the full-back asleep and crossed the ball for my partner to put us 1-0 up.
That's how ballboys really can come in handy. It's a tactic I still coach to this day.
2. Robin van Persie and his textbook quickstep
I currently work four days a week coaching youngsters at the Ipswich Town academy and constantly use players as examples. Robin van Persie's "opposite movement" to score against Liverpool two weeks ago was a prime example on how to lose your marker. Take two steps away from the ball's direction of travel, draw the defender with you, then attack the space towards the ball that you've created. Van Persie: textbook.
3. Michael Carrick's a player-of-the-season candidate
He's a great one to watch – especially the way he always receives the ball on the half-turn (never with his back to the play) and always looks to pass forward to "break the lines" to a player that is behind the opposite midfield but in front of the defence.
4. Wilfried Zaha is superb
But if he now has a poor game, which is inevitable, people will write him off. Mentally he'll have to be very strong going into every game.
5. Ryan Giggs is on the road to management
Completing the first part of his pro licence course at the new St George's Park is a clear statement that Ryan intends to go into management. He would only need half the qualifications if he wanted to coach.
Register for free to continue reading
Registration is a free and easy way to support our truly independent journalism
By registering, you will also enjoy limited access to Premium articles, exclusive newsletters, commenting, and virtual events with our leading journalists
Already have an account? sign in
Join our new commenting forum
Join thought-provoking conversations, follow other Independent readers and see their replies