Kevin De Bruyne hails start of new era at Manchester City following EFL Cup triumph
De Bruyne won his first trophy at the club during Sunday's win over Arsenal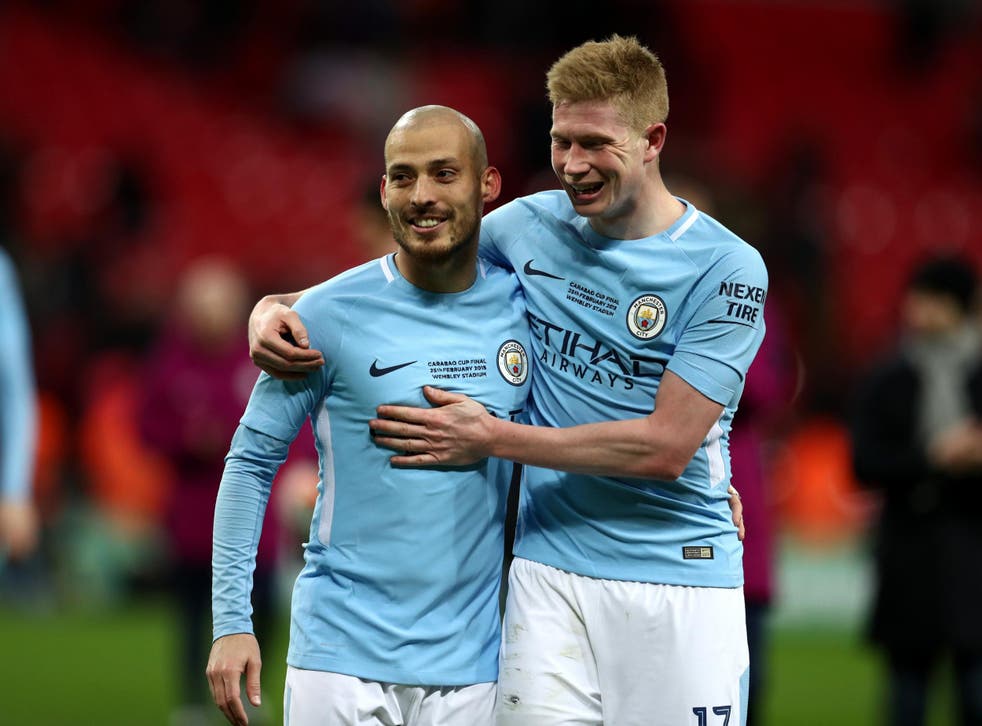 Kevin De Bruyne hailed the start of a new era at Manchester City on Sunday evening after winning the EFL Cup at Wembley.
De Bruyne was at City for the League Cup win two years before, although he missed the final with injury, but since then the team has radically changed. Only five of the starters from the 2016 final played on Sunday, and in the aftermath of victory De Bruyne talked of his excitement with the "totally different team" that Pep Guardiola has built.
While Vincent Kompany, Nicolas Otamendi, David Silva, Sergio Aguero and Fernandinho all played in the 2016 and 2018 finals, there is also a new generation of players brought to the club by Guardiola: Leroy Sane, Aleksandr Zinchenko, Kyle Walker and Ilkay Gundogan, as well as Ederson, John Stones, Bernardo Silva and Aymeric Laporte who were on the bench.
De Bruyne admitted that this new generation of City players had won very little before Sunday, but hoped that this first triumph would inspire them on to more. And De Bruyne praised the recruitment of Guardiola and Txiki Begiristain in bringing this new generation to the club.
"I think our team is very young," De Bruyne said. "Since I came in two years ago, it's a totally different team. The transfer strategy that City got is amazing, so they did really well."
De Bruyne, at 26, is older than some of these players but he said that this first win would be hugely important to help teach them how to play and win finals, given the professional performance they produced against Arsenal at Wembley.
"Yes it will help them, obviously," he said. "A lot of young players didn't win a lot in their career. So it will help them to get the experience of playing this game, the way you need to handle it, the way you need to end it. Yes, it will help them in the end."
City were not at their best in the first half but then they turned it on and De Bruyne said that improvement would stand them in good stead in any finals they have to play, this season or beyond.
"I think it will help in the future, if we reach finals, or important games, to be steady" he said. "I think second half performance was absolutely wonderful from us. I think that showed the character and the way we need to play".
Register for free to continue reading
Registration is a free and easy way to support our truly independent journalism
By registering, you will also enjoy limited access to Premium articles, exclusive newsletters, commenting, and virtual events with our leading journalists
Already have an account? sign in
Register for free to continue reading
Registration is a free and easy way to support our truly independent journalism
By registering, you will also enjoy limited access to Premium articles, exclusive newsletters, commenting, and virtual events with our leading journalists
Already have an account? sign in
Join our new commenting forum
Join thought-provoking conversations, follow other Independent readers and see their replies