As it happened
ended
1515266759
Norwich City vs Chelsea: FA Cup third round – as it happened
It ended goalless at Carrow Road and will go to a replay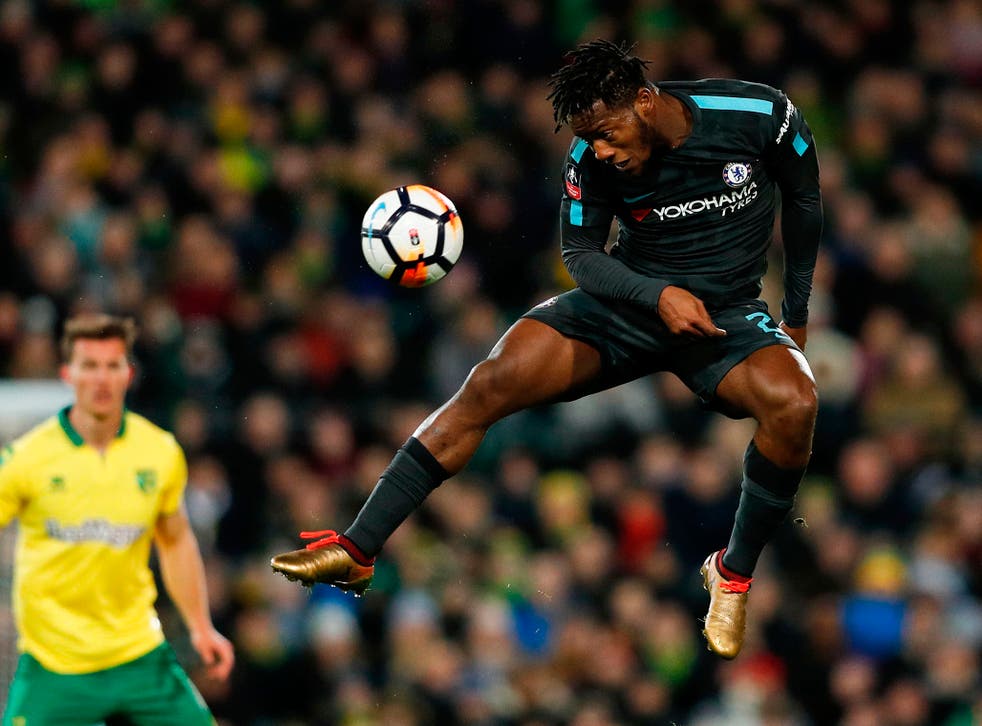 Norwich City host Chelsea at Carrow Road hoping to find a way past the Premier League champions and into the FA Cup fourth-round hat.
After a slow start to the season and stories of player unrest, Daniel Farke has managed to steady the ship and has Norwich perched in the middle of the Championship, and arrive in this fixture with unbeaten in their past three games.
Antonio Conte comes into this one amid a storm of flying accusations between himself and his Manchester United counterpart Jose Mourinho, and no doubt will be relieved that the focus returns to the football.
Will Chelsea leave Norfolk with their FA Cup hopes intact? Find out with our liveblog below:
---
1515256888
It's Norwich vs Chelsea in the FA Cup third round – team news coming right up!
Vithushan Ehantharajah
6 January 2018 16:41
1515257081
Vithushan Ehantharajah
6 January 2018 16:44
1515258263
We're just over 25 minutes from kick-off at Carrow Road, where last year's finalists Chelsea are looking to book their place in round four with a victory over Championship outfit Norwich City.
Stay tuned for minute-by-minute updates from the match!
Liam Corless
6 January 2018 17:04
1515258749
David Luiz returns for Chelsea
Liam Corless
6 January 2018 17:12
1515259195
Pre-match quotes from Antonio Conte
On the importance of doing well in the FA Cup: "I think every trophy is important for us. We have to try and do our best in every competition. For sure we know very well that it won't be easy against Norwich. In this cup it is not simple, it's not easy."
On rotating his team for the match: "I think we have been doing this for a long time. To try to make rotations in every game. When you play so often it is very difficult to recover well. I think it's good to give chances to everyone."
On David Luiz making his first appearance since November: "It's a good chance for him after the injury and a long period to recover from his knee injury. He has a good chance today to start the game and I hope for him and the team that he has a good performance."
Liam Corless
6 January 2018 17:19
1515259633
The players are in the tunnel at Carrow Road and kick-off is just minutes away. Don't go anywhere!
Liam Corless
6 January 2018 17:27
1515259899
1' - The referee blows his whistle for the first time this evening and the game is underway!
Liam Corless
6 January 2018 17:31
1515260016
This chap might not last the full 90 minutes 
Liam Corless
6 January 2018 17:33
1515260175
4' - Chelsea lose possession inside their own half and that allows Norwich's James Maddison to run towards goal and get a shot off. However, David Luiz is alert and makes the blog on the edge of the box.
Liam Corless
6 January 2018 17:36
1515260398
8' - We've got a short injury time-out here as Norwich full-back Ivo Pinto receives treatment for a head injury after a collision with Chelsea's Kenedy.
Liam Corless
6 January 2018 17:39
Register for free to continue reading
Registration is a free and easy way to support our truly independent journalism
By registering, you will also enjoy limited access to Premium articles, exclusive newsletters, commenting, and virtual events with our leading journalists
Already have an account? sign in
Register for free to continue reading
Registration is a free and easy way to support our truly independent journalism
By registering, you will also enjoy limited access to Premium articles, exclusive newsletters, commenting, and virtual events with our leading journalists
Already have an account? sign in
Join our new commenting forum
Join thought-provoking conversations, follow other Independent readers and see their replies