Psychic penguins have made their pick for Arsenal vs Aston Villa in the FA Cup final...
And the winner is...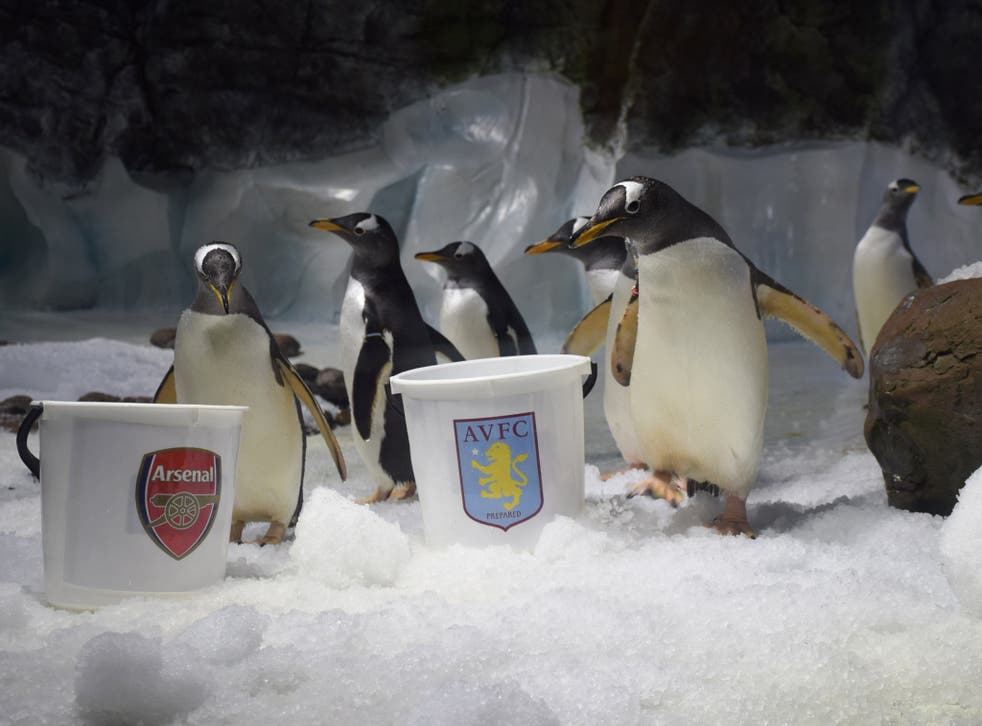 Psychic animals have long been predicting football matches.
Ever since Paul the Octopus gripped the world's attention by correctly predicting 11 out of 13 results at Euro 2008, there have been a number of mimics.
The gentoo penguins at the National Sea Life centre in Birmingham are among the more reliable, having correctly predicted that England would have a poor World Cup campaign last summer.
World Cup 2014: The best animal mystics in Brazil

Show all 8
Ginny has made her pick and (we wonder if there is some bias here) selected local side Aston Villa to prevail in the FA Cup final over defending champions Arsenal.
"Our penguins love getting the chance to put their psychic abilities to the test, especially Ginny," said Naomi Bird, Aquarist at the underwater themed attraction.
"Anyone that follows her on Twitter will know that she's got such a big personality and likes to make herself heard so she was determined to be at the forefront of the predictions this time around!
"We put out two identical buckets for the penguins to choose from and there was no hesitation in Ginny's decision, she's certain that the Birmingham-based team will be the one to win."
For more information on the National Sea Life centre visit www.SEALIFE.co.uk/birmingham/
Join our new commenting forum
Join thought-provoking conversations, follow other Independent readers and see their replies