Tottenham's Mauricio Pochettino pulls no punches on 'nightmare' VAR system
There was yet another prolonged delay during Saturday's win over Swansea to adjudge whether Son Heung-Min had scored from an offside position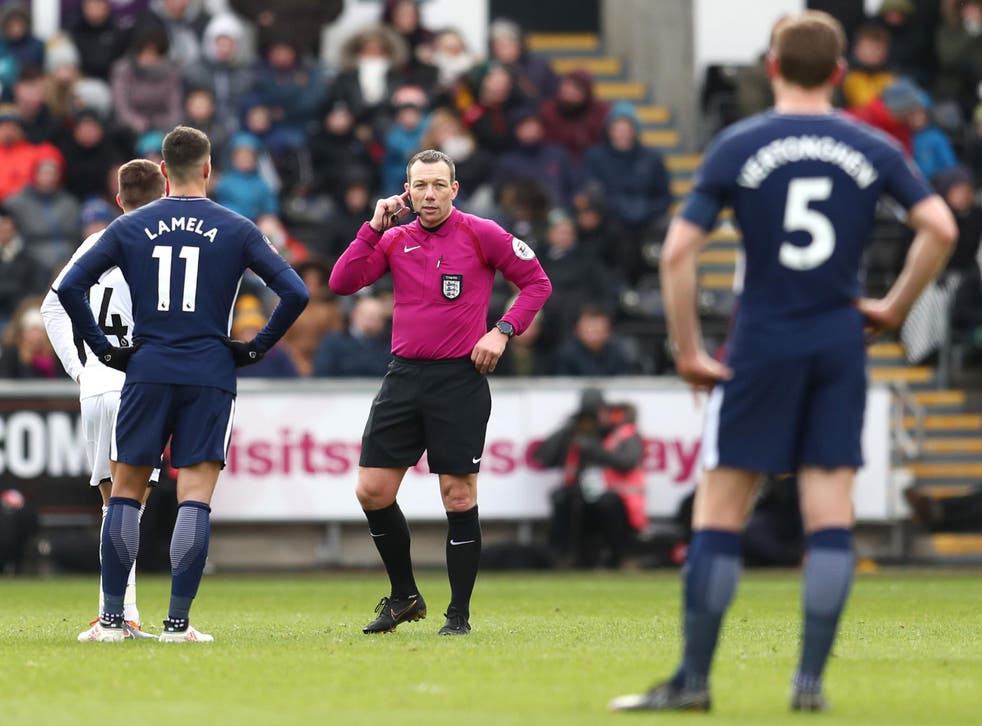 Tottenham manager Mauricio Pochettino again lamented the failings of the Video Assistant Referee system after his side's 3-0 FA Cup quarter-final win over Swansea.
Pochettino has made his distaste for video technology very clear in the past, and after another prolonged delay during the first half of this game to adjudge whether Son Heung-Min had scored from an offside position, he again vented his feelings.
"It's a nightmare," he said. "I am so sorry for the people that try to sell that system. Today, Sonny wasn't offside. I prefer that the referee makes the mistake, because I accept the mistake of the referee. But I cannot accept the mistake of the technology, and how it complicates life for everyone."
The VAR system has been shrouded in controversy ever since its introduction earlier this season. Tottenham's previous game in this competition, the fifth-round replay against Rochdale at Wembley, was marred by a series of confusing VAR stoppages, with fans in the stadium none the wiser as to what was happening.
Despite its teething problems in England, however, the technology has been a qualified success in Serie A and Major League Soccer, and will be used in this summer's World Cup.
"We will see what happens at the World Cup," Pochettino said. "It is so complex, but the worst thing for me is that it is going to affect the fans. We are going to have a massive problem for the future of the sport."
However, Swansea manager Carlos Carvalhal had a different response when invited to comment on the VAR fiasco. "When you lose 3-0, it's better to just shut up and go home," he quipped.
Register for free to continue reading
Registration is a free and easy way to support our truly independent journalism
By registering, you will also enjoy limited access to Premium articles, exclusive newsletters, commenting, and virtual events with our leading journalists
Already have an account? sign in
Register for free to continue reading
Registration is a free and easy way to support our truly independent journalism
By registering, you will also enjoy limited access to Premium articles, exclusive newsletters, commenting, and virtual events with our leading journalists
Already have an account? sign in
Join our new commenting forum
Join thought-provoking conversations, follow other Independent readers and see their replies