Fifa corruption investigation: Juan Angel Napout and Alfredo Hawit among 16 more officials charged
Five current and former members of Fifa's executive committee are reportedly among those charged by US prosecutors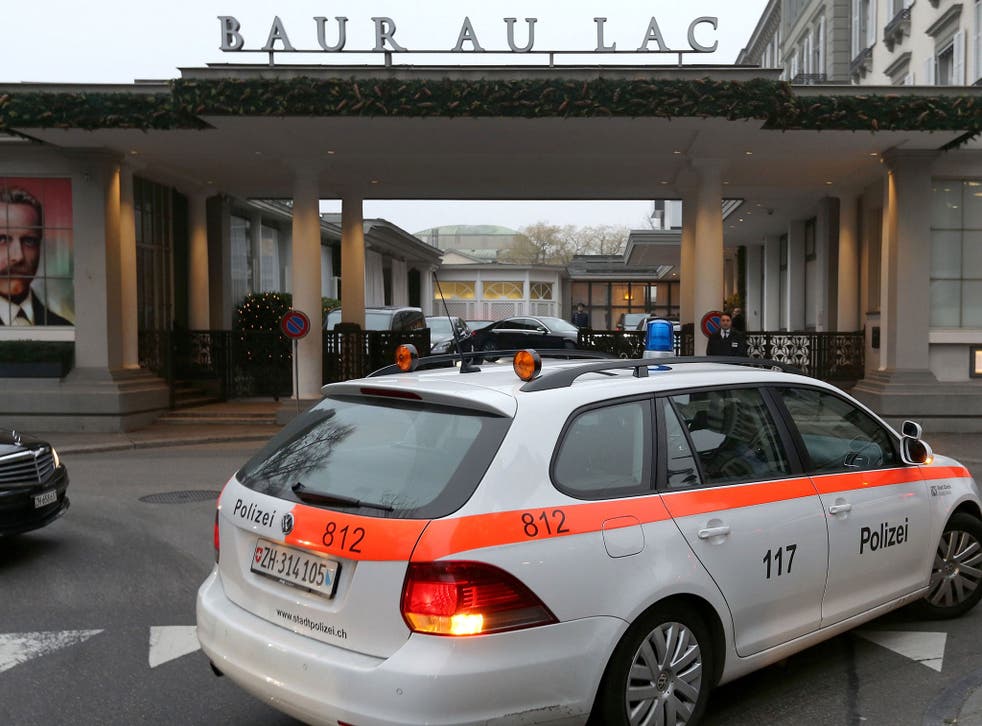 Five current and former members of Fifa's executive committee are among 16 more officials charged in relation to the widening corruption investigation into football's world governing body.
Attorney General Loretta E Lynch said all new defendants were current or former officials and included two sitting regional presidents, Alfredo Hawit of Honduras and Juan Ángel Napout of Paraguay.
"Each of the 16 new defendants is charged with racketeering conspiracy and other crimes in connection with their sustained abuse of their positions for financial gain," Ms Lynch said.
"The new charges highlight corruption schemes principally involving soccer officials in Central and South America and sports-marketing companies based in South America and the United States.
Fifa Investigation Timeline
"They involve payments relating to tournaments that have already been played, as well as matches scheduled into the next decade – including multiple cycles of Fifa World Cup qualifiers and international friendly matches….a bribery scheme relating to the sale of broadcasting rights…and an Argentinian sports marketing company's scheme to bribe Central American soccer officials."
The Attorney General said eight unnamed defendants have separately agreed to plead guilty to involvement corruption schemes following initial charges filed in May.
"The betrayal of trust set forth here is outrageous," she added. "The scale of corruption alleged herein is unconscionable.
"And the message from this announcement should be clear to every culpable individual who remains in the shadows, hoping to evade our investigation: You will not wait us out. You will not escape our focus."
Mr Napout, the president of the South American confederation, and Mr Hawit, of Honduras, head of the North and Central American and Caribbean governing body, were led away by Swiss federal police in a pre-dawn raid at a hotel in Zurich today.
Officers stormed the luxury Baur au Lac, where arrests sparked the Fifa corruption crisis in May.
Both Napout and Hawit have opposed their extradition to America at hearings in Zurich, Switzerland's justice ministry said in a statement.
"According to the US arrest requests, they are suspected of accepting bribes of millions of dollars," a spokesperson said.
The alleged bribes are linked to marketing rights for World Cup qualifying matches and the Copa America, including the 2016 edition hosted in the US.
In its original indictment, the US Department of Justice alleged that from 1991 to the present day, two generations of football officials "conspired to solicit and receive well over $200 million… through the systematic payment of bribes and kickbacks" to marketing executives.
Today's arrests were made ahead of a Fifa executive committee meeting which approved wide-ranging reforms to help protect against corrupt officials.
Six candidates hoping to be Fifa's next president

Show all 8
They were the response to American and Swiss federal investigations of corruption implicating Fifa leaders that forced President Sepp Blatter to announce his resignation plans in June.
Fernando Sarney, a Fifa executive committee member from Brazil, said the arrests tainted what was intended to be a milestone day for the governing body.
"It was like someone had died, that was the atmosphere inside," Mr Sarney told reporters after the meeting. "Everybody was surprised, the feeling was like it's happening again, that it's something we think is personal."
Modernising changes supported on Thursday include taking many decision-making powers from the executive panel, to be renamed the Fifa Council, and limiting future presidents and council members to 12 years in office.
The body's 209 member federations must vote on the changes on February 26.
As a result of the Swiss investigation, Mr Blatter and Uefa President Michel Platini are currently serving 90-day suspensions amid Fifa ethics investigations. The pair face lifetime bans at hearings expected this month.
The current and former officials charged:
Ariel Alvarado - ex-Panamanian football official
Manuel Burga - former Peru FA president
Rafael Callejas - former president of Honduras football
Carlos Chavez - Bolivia football president
Luis Chiriboga - Ecuador football president
Eduardo Deluca - Conmebol general secretary
Alfredo Hawit - Concacaf president
Brayan Jimenez - Guatemala FA chief
Jose Luis Meiszner - former Conmebol secretary general
Juan Angel Napout - Conmebol president
Romer Osuna - Bolivia football audit and compliance committee chief
Marco Polo del Nero - Brazil football president
Rafael Salguero - Guatemalan Fifa executive committee member
Ricardo Teixeira - former Brazil FA chief
Hector Trujillo - general secretary of Guatemala FA
Reynaldo Vasquez - former El Salvador FA president
Additional reporting by agencies