West Midlands Police hunt man who hurled cabbage towards Aston Villa manager Steve Bruce
'We are working with the club to identify the person,' said West Midlands Police
Wednesday 03 October 2018 12:31
comments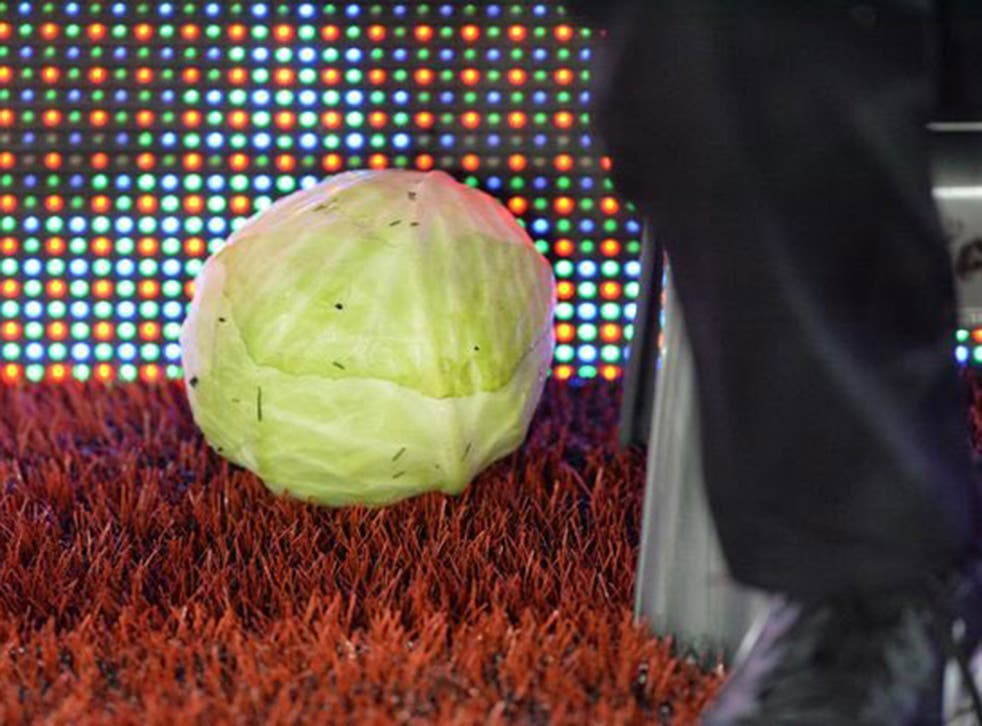 West Midlands Police are trying to identify the Aston Villa fan who threw a cabbage at Steve Bruce during their 3-3 draw with Preston on Wednesday night.
Bruce's side were actually level at the time, drawing 2-2, but conceded shortly afterwards as time ticked down on their Championship encounter.
To make matters worse, Villa managed to equalise in stoppage time only to miss a last-minute penalty that would have handed them all three points and reduced the pressure on their under-siege coach.
Instead, Bruce seethed in his post-match press conference and local police gave a statement confirming that they would work with the club to find the cabbage-throwing supporter.
"A cabbage was thrown at the dugout from the stand," the statement read. "We are working with the club to identify the person."
The cabbage appeared to be of the green or 'cannonball' variety, though it is not known how the vegetable was smuggled into Villa Park before being launched at Bruce.
"To say it's disappointing is an understatement for a club like this, [the cabbage was thrown] before we had even started," the 57-year-old Bruce said post-match.
"The guy who is being questioned…unfortunately, it sums up the society we are in at the moment. There's no respect for anyone.
"Certainly for someone like him, I'm surprised he knew what a cabbage was. I find the whole thing hugely disrespectful."
Villa have won only three of their opening 11 matchesand currently sit in 12th place. Last May they lost the play-off final at Wembley that would have given them a much-needed return to the Premier League.
Join our new commenting forum
Join thought-provoking conversations, follow other Independent readers and see their replies