Birmingham hiring Harry Redknapp is ludicrous but no surprise from a club already paying price of bad decisions
Replacing Gianfranco Zola with Redknapp might sound like a crazy decision, because it is, but how could anyone expect them to get this one right after getting the last one so wrong?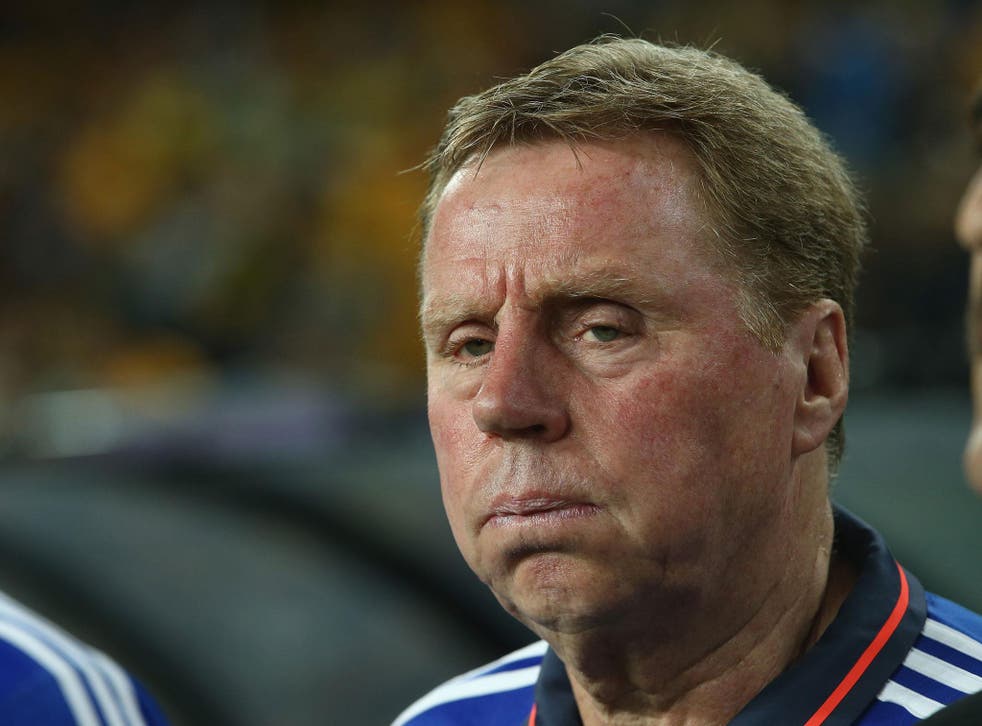 It was, with plenty of competition, the worst decision taken by an English club over the course of this season. Birmingham City were over-performing back in December, only out of the play-off places on goal difference. Gary Rowett had done an excellent job in very difficult circumstances since he took over from Lee Clark two years before. He had kept them in the Championship and threatened to take a serious swing at the play-off places. With the resources at Birmingham's disposal, it was serious stuff.
So what did Trillion Trophy Asia Limited (TTAL), Birmingham's owners, do to safeguard this progress and encourage it? They sacked Rowett and replaced him with Gianfranco Zola. A brilliant player, an honourable man, but not a manager with a series of dazzling successes behind him. The fans were furious, the players were baffled, and to the surprise of no-one it was a total disaster. Zola won just two of his 24 matches in charge of Birmingham, dragging them from the edge of the play-offs to the fringe of the relegation zone.
That is the background for TTAL's decision this week to replace Zola with Harry Redknapp. It might sound like a ludicrous decision, because it is, but how could anyone expect them to get this one right after getting the last one so wrong?
Birmingham have already shown once this year that, even by the standards of recent owners of Championship sides, they are more swayed by names and reputations than they are by track-records. That is the only explanation of their appointment of Zola, a man who started well and ended badly at both West Ham United and Watford. And it can be the only justification for replacing Zola with Redknapp, a man whose best managerial years are surely behind him.
Redknapp has been tasked with keeping Birmingham in the Championship by sparking their motivation for the last three games of the season. But what is it about Redknapp's recent record that makes TTAL believe that he is the right man to do that?
It is more than two years since Redknapp was last in a full-time club job in England, a time during which the Championship has become more competitive, and more flush with money, than ever before. His last big job was Queens Park Rangers, where he managed for just over two years, from November 2012 to February 2015. During that time he presided over one relegation, chanced a promotion by the play-offs and was well on his way to a second relegation when he stood down. It was not exactly a glorious reign and while there were structural problems at Loftus Road, Redknapp often felt at least as much like the problem as the solution.
There is a snobbery about Redknapp and there is no doubting that he was a great success at Tottenham Hotspur. His triumph was to create an atmosphere and system to get the best out of some very talented players he had at White Hart Lane.
But managing struggling teams is very different. It requires hard work, organisation, bargain-hunting and flashes of inspiration. Some managers do it very well their whole careers, like Neil Warnock. It seems optimistic, to put it mildly, to believe that Redknapp is now going to turn into the perfect firefighter to rescue Birmingham and take them back to where they want to be.
And yet that is the job Redknapp finds himself in today. It is a strange move for a man who, at 70 years old, was looking settled in TV studios rather than hankering for a return to the dug-out. But it is no stranger than Birmingham's last ludicrous managerial decision, six months ago, for which they are still paying a price.
Join our new commenting forum
Join thought-provoking conversations, follow other Independent readers and see their replies