Bolton Wanderers finances: Neil Lennon optimistic as four potential buyers close in on administration-threatened club
A group including some former players and interest from the Middle East gives manager hope club can be saved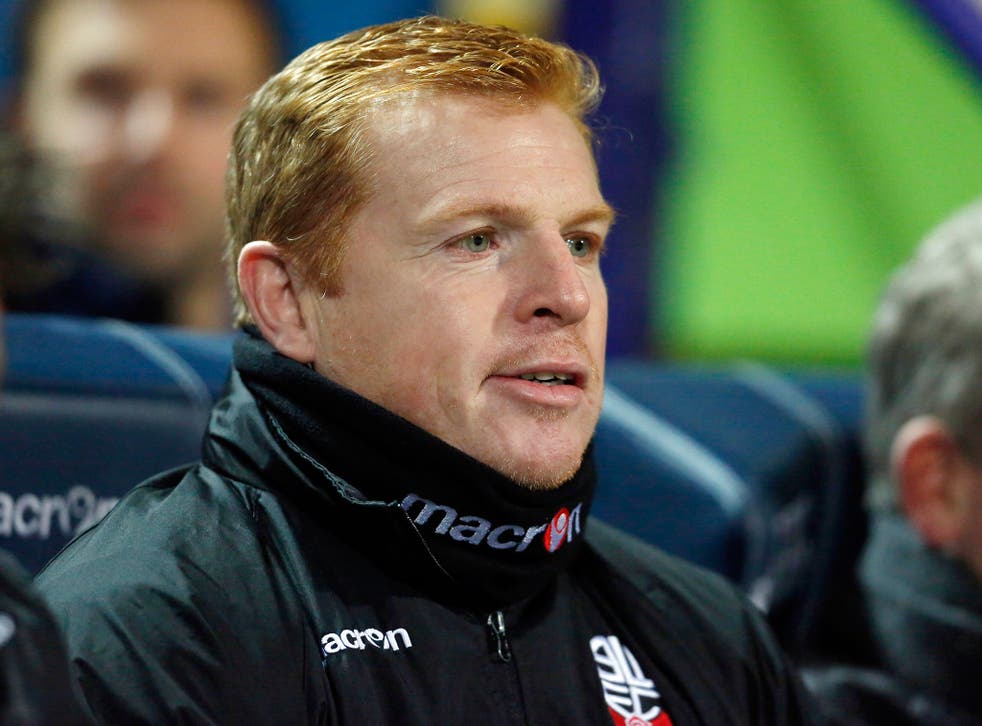 Bolton Wanderers manager Neil Lennon says he hopes that at least four prospective buyers of the administration-threatened club are not "tyre-kickers" and that the next owner will invest the cash needed to rescue the club from a dire predicament.
Voluntary administration – bringing a 12-point deduction and almost inevitable relegation to League One – is a possibility for the club, only five years after they were relegated from the Premier League.
The club admitted this week the players had not been paid for November. But Lennon said he has been told by insolvency specialist Trevor Birch, who is seeking a buyer, that the first bidder to put up the money could become the next owner as early as next week. Developments in the past 24 hours give reason for encouragement, Lennon added.
"There are no guarantees but there are three or four very interested parties," said Lennon, whose side are bottom of the Championship with 12 points. "We're hoping they're not going to be tyre-kickers, they're actually going to put money down on the table."
Potential buyers may include one, possibly two, parties from the Middle East, as well as Sports Shield Consortium, a group including the former Bolton forward Dean Holdsworth and another including former midfielder Stelios Giannakopoulos, who has business partners in Canada and his native Greece.
Birch has been brought in to find a buyer by owner Eddie Davies, the entrepreneur who is ready to cancel the club debt of £172.9m – which is owed almost entirely to him – but has been unwilling to keep subsidising ongoing costs.
Lennon's on-field troubles have been exacerbated by the absence since mid-September of the club's great young hope Zach Clough, whom the manager revealed may be back in the side within weeks, after a shoulder injury. With the financial problems creating severe strictures in the transfer and loan markets, Bolton have scored only 12 league goals all season – the lowest in the Football League.
"I think we are starting to see some shoots of recovery," Lennon said. "Having spoken to Trevor there are three or four interested parties. Negotiations are on-going and it could be a case of first past the post and who can put the money up first."
Join our new commenting forum
Join thought-provoking conversations, follow other Independent readers and see their replies