Brentford unveil unique 'three-wall' free-kick routine
It didn't quite work out as planned...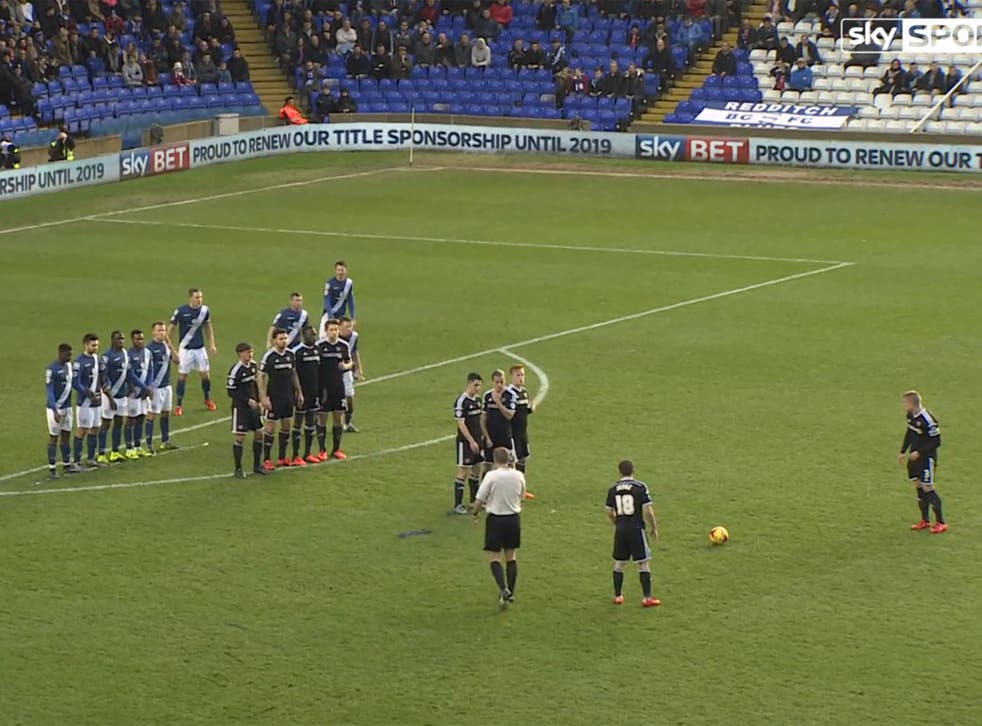 Brentford have picked up a reputation for innovative techniques ever since being taken over by Matthew Benham, the shrewd gambler who made millions by devising a rigorous and successful statistical model.
The Bees, as well as Benham's other club, Midtjylland, have applied an adaptation of the model to football and the results have been moderately successful. While Brentford were promoted to the second-tier of English football, their Danish cousins won their top flight championship last season.
We are not, however, too sure about this latest innovation, which the Championship side tried out for the first time against Birmingham City at St. Andrews on Saturday.
As Birmingham's players lined up a wall ready for Alan Judge's free-kick, seven Brentford players did exactly the same in front of them, in two separate walls, apparently trying to block the views of their opponents.
When Judge struck the ball, all seven Brentford players either dashed towards the Birmingham goal or into the defensive wall. All to no avail, though, as Judge's free-kick flew well wide of Tomasz Kuszczak's left-hand post.
Despite football clubs across the country adopting Benham-esque methods of statistical analysis, we doubt there'll be many looking to copy this particular new age invention.
Join our new commenting forum
Join thought-provoking conversations, follow other Independent readers and see their replies