Tim Ream hopes it's 'third time lucky' for Fulham's promotion hopes as Championship play-offs loom
Cottagers missed out on automatic promotion last weekend even though Cardiff City failed to win and also suffered defeat in the play-offs last season
Matt Murphy
Tuesday 08 May 2018 08:41 Comments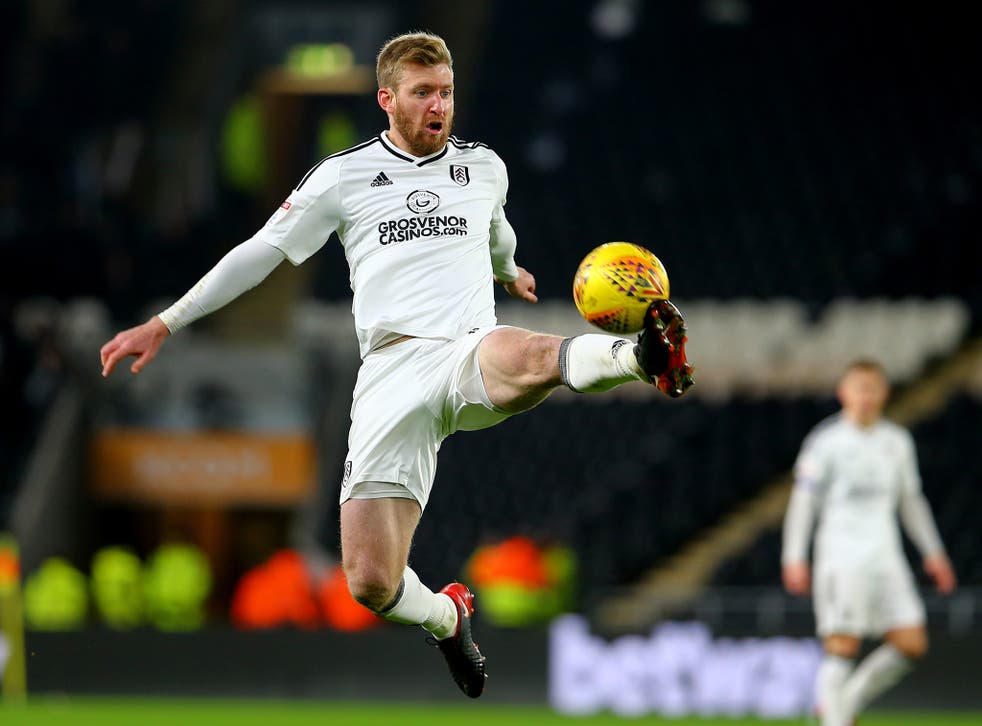 Tim Ream is hoping this season's Championship play-offs will be "third time lucky" for Fulham, having missed out on both automatic promotion last weekend and dropping out in the semi-finals last year.
The west London club failed to clinch second place on the last day of the season as they lost 3-1 at relegation-battling Birmingham City. Cardiff City failing to win meant that Fulham only had to better their result to gift them a spot in the Premier League, which they'd been chasing since December when they began a 23-game unbeaten run.
But failing to do so now pits Slavisa Jokanovic's side against Derby County, who they'll face on Friday evening. Looking ahead to the game, Ream picked out the positives of being in the play-offs.
"Going back to last year we've had three chances now to be promoted in two seasons," he said. "It's pretty incredible to have that opportunity, so myself and the team and everybody associated with the club, we've got to grab it with two hands and take it."
"What we do is up to us. It's not up to anybody else, we don't rely on anybody else now."
Last season Fulham lost out to Reading in the play-off semi-finals, in which they fielded a very similar team to their game against Birmingham. Only loanees Aleksandar Mitrovic and Matt Targett are completely new to the starting XI this time around.
But although Ream admits experience may help, a knock-out competition like this is a different ball game.
"You can draw on past experiences, you can draw on current experiences, you can draw experiences from the 23 games unbeaten," he said. "But it's a crab shoot. It's the play-offs – it is what it is for a reason. It's two legs, and you have treat it like two halves."
"We're not going to change our approach," he added. "It's three more games. We'll take the first game as it is. And not look past it. And then we look at the second game."
Looking visibly disappointed after the Birmingham defeat, the American conceded that, although there was no pressure resting on any shoulders ahead of the game, there was a feeling of deflation in the dressing room afterwards, made far worse when they heard Cardiff hadn't won either.
"To be honest, there was no real pressure on us. Win lose or draw we knew we had the better Cardiff's result, and it just wasn't there for us. We knew no matter what happened today we'd have the play-offs to go through. We just weren't at it. There's no added pressure, no nothing. We didn't approach this game in the same way we have the last 23 games. We just didn't do the business.
"[We felt] disappointment, massive disappointment. And then you find out the other result, and what could've been. A few things are said, as you'd expect, but it's one of those. [Cardiff drawing] makes this result that much worse, I'd have rather them won. And us putting in a performance like that, and actually drop points knowing what could've been."
As Fulham's impressive unbeaten run came to an end, which they'd kept up since December, Ream said he didn't think it would have an effect on the team's confidence.
"It was one of those that was going to come to an end at some point," he said. "We'll look at it; we'll analyse it over the next 24 few hours – a lot of talking a lot of figuring out what we can do better."
"I think there's going to be a lot of motivated guys now," he added. "Not that there weren't motivated guys before, but I think everyone should be at it starting tomorrow."
"We have to keep going. There's another game on Friday and that's all we can focus on."
Register for free to continue reading
Registration is a free and easy way to support our truly independent journalism
By registering, you will also enjoy limited access to Premium articles, exclusive newsletters, commenting, and virtual events with our leading journalists
Already have an account? sign in
Join our new commenting forum
Join thought-provoking conversations, follow other Independent readers and see their replies