Charlton feel hope again as Roland Duchatelet's ruinous reign nears its end
After four years of anger and alienation, Charlton fans could finally be closing in on a new era and in Saturday's win over Plymouth there was a real sense of change sweeping through The Valley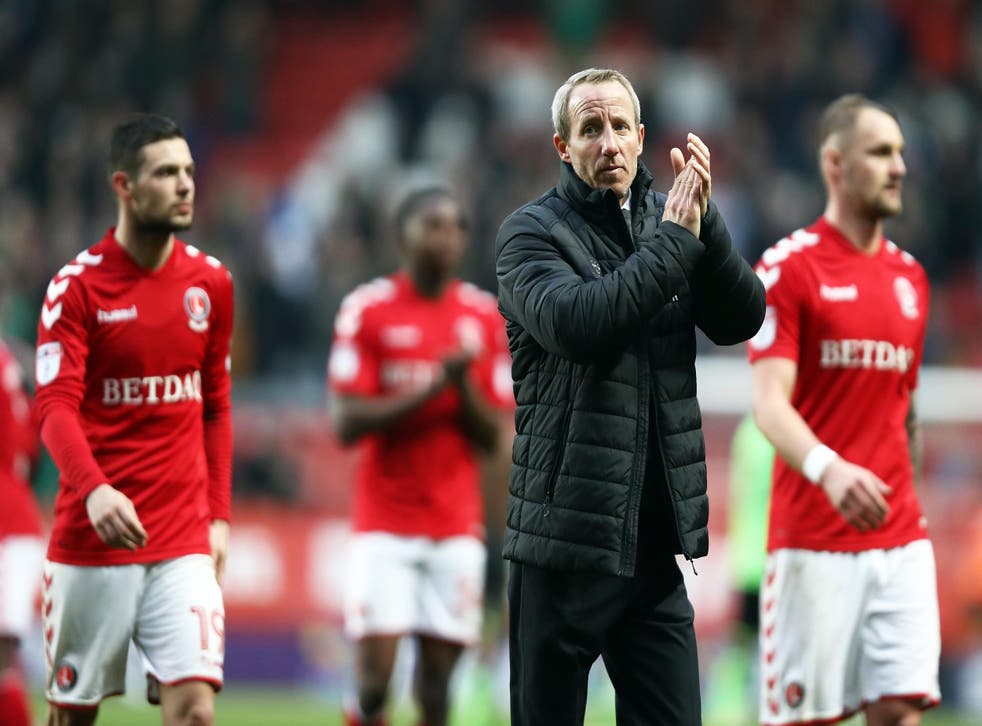 From: Roland Duchatelet
Date: 28 January 2014 21:19 GMT
To: Chris Powell
Subject: goal keeper
Chris, Could you explain why you did not put Yahann Thuram [sic] in the goal the last two games? Roland
So began the ruinous reign of Charlton owner Roland Duchatelet, who sent an incoherent follow-up to manager Chris Powell outlining why the team should play 4-4-2, and eventually forced Powell's first-choice goalkeeper Ben Alnwick out of the club. This will be his legacy: meddling with managers, hiding from supporters and ultimately never understanding who Charlton really are.
The club only had three managers between 1982 and 2006, when they returned to The Valley and reached the Premier League. In little more than four years, Duchatelet has churned through 12, presided over a dismal relegation and left a support base angry and alienated.
Now those fans can see a chink of light. An Australian consortium is in talks to buyout the Belgian and some reports suggest a deal could be completed next week. The breakthrough follows manager Karl Robinson's departure last week – most fans are pleased to see the back of his rigid 4-2-3-1 formation which they feel contributed to this year's slide down League One.
So if Saturday's game at The Valley was to be the final act, it was one of buoyant defiance. In the inexperienced hands of caretaker Lee Bowyer, the players produced a stirring display in a 2-0 win over high-flying Plymouth. The Covered End sang throughout to a constant drum beat, and there was a distinct sense of something in short supply in recent years: hope.
It will be a long way back. Charlton have been stripped down to their core – around 5,000 apathetic season-ticket holders have long since departed, weary, fed up, gone to another club or perhaps another pastime all together. It's hard to blame them.
Those that stuck around found that the antidote for apathy was activism. Charlton's protest movement has been one of the most passionate and inventive in football at a time when waves of supporters all over the country were making themselves heard.
Admittedly it is hard to know what effect the protests had on Duchatelet, as he sat across the channel pulling all the wrong strings. He did occasionally speak out, condemning what he saw as malevolent protesters who "wanted the club to lose", but one man's traitor is another man's freedom fighter – it brought Charlton fans together, made them realise their shared strength of feeling and put their frustrations into positive action.
At its core Charlton is a community club and that remains intact, via the Charlton Athletic Community Trust whose array of award-winning work is on show from the trailblazing LGBT-friendly Charlton Invicta to the truck you see sitting in Woolwich market, doling out health checks and advice to one of London's most deprived communities. It is Duchatelet's perceived lack of respect for Charlton's traditions which has really dismayed fans.
"He was ignorant, arrogant, and absent for three years," says Richard Wiseman, chairman of the Charlton Athletic Supporters' Trust. "We have no delusions of grandeur. We just want a club which is soundly run, stable, and which embraces its supporters."
There have been many lows but perhaps the nadir was the appointment of Karel Fraeye, arriving from the Belgian third tier as an 'interim manager' but kept on for three months, producing terrible results until he too was eventually let go. When you're sacking the guy sent to hold the fort between the last sacking and the next one, there's something badly wrong.
Duchatelet's handpicked chief executive, Katrien Meire, sometimes surfaced with choice quotes to illustrate exactly how the hierarchy viewed its supporters, on one occasion comparing Charlton's demise to going to see a bad film. "Do they go and scream at the people in charge of the cinema? No they don't, but they do with a football club, and that's very weird."
This is the point. Duchatelet surely didn't buy Charlton with a dream of maliciously destroying something; he just doesn't get it, and has never endeavoured to. A century-old football club is a cultural artefact, not a business, and the fans are its curators, not its consumers. That has never sunk in, but had he turned up to a few more games perhaps he would have understood. On Saturday, even in a half-empty stadium, the decibels ramped up, impassioned volleys of "Lee, Lee, Lee Bowyer" rang out, and it was impossible not to notice the aching passion for football.
It is hard to know exactly what comes next. There is not a lot of information about the secretive Andrew Muir, the prospective new owner at the head of the consortium. In one very rare interview with an Australian newspaper, the writer could only confirm he was "about 50". He sold his Good Guys retail business for 870 million Australian dollars, is involved with the Aussie rules team Essendon FC, and has a track record for philanthropy. He supposedly wants his compatriot Harry Kewell in charge of the club, which does not smack of a particularly open-minded leadership.
But really none of that matters right now. After more than four years of decay, Charlton fans will take anyone. Anyone but Duchatelet.
Register for free to continue reading
Registration is a free and easy way to support our truly independent journalism
By registering, you will also enjoy limited access to Premium articles, exclusive newsletters, commenting, and virtual events with our leading journalists
Already have an account? sign in
Register for free to continue reading
Registration is a free and easy way to support our truly independent journalism
By registering, you will also enjoy limited access to Premium articles, exclusive newsletters, commenting, and virtual events with our leading journalists
Already have an account? sign in
Join our new commenting forum
Join thought-provoking conversations, follow other Independent readers and see their replies