Sunderland launch investigation against Darron Gibson after he called the club 's***' and attacked teammates
The former Everton and Manchester United man named the players who 'don't give a f***'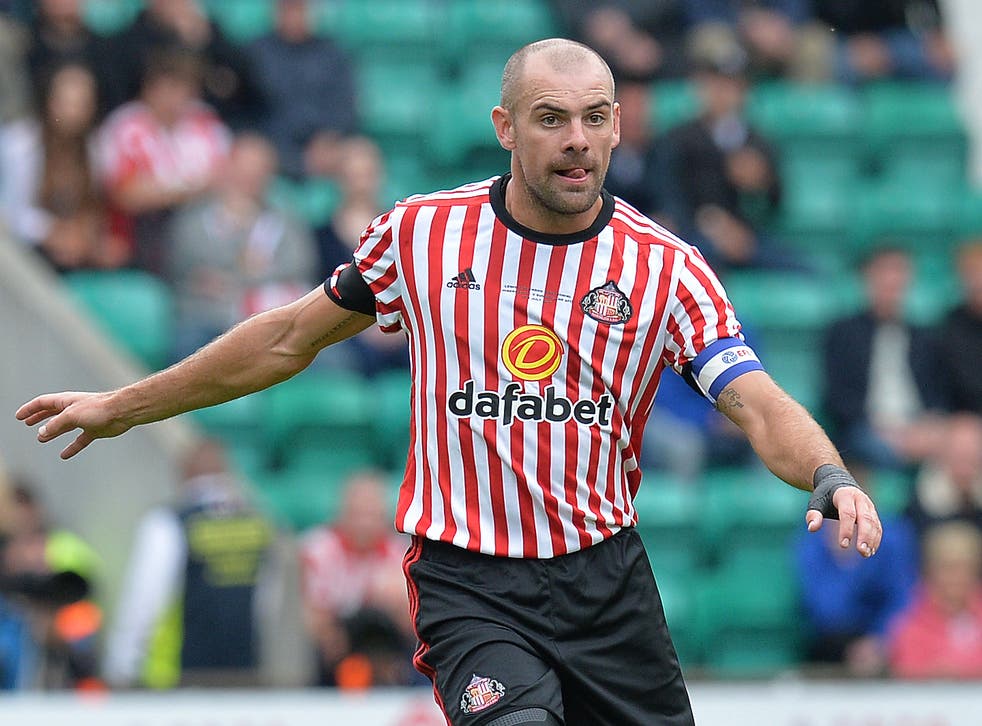 Sunderland have opened disciplinary action against midfielder Darron Gibson after he was caught on camera drunkenly criticising the club and his teammates – but spelled his name incorrectly in the statement.
The 29-year-old, who joined the Black Cats from Everton in January, will face an internal investigation despite apologising for his behaviour to his teammates, the club has confirmed.
However, the club made a mishap in the confirmation of the investigation, spelling Gibson's first name as Darren, rather than Darron.
In a statement, the now Championship club said: "Darren [sic] Gibson has not conducted himself ina manner befitting Sunderland Football Club. As a consequence, we will initiate our internal disciplinary process to deal with the matter. Darron has apologised this morning."
In the video, Gibson is criticised for not caring about the club after going out drinking following his side's 5-0 thrashing at the hands of Celtic in a preseason friendly at the Stadium of Light on Saturday.
However, while claiming he does care about the club, he suggests that there are a number of his teammates who do not share that same level of commitment.
When pushed to name players, the 29-year-old asks the supporters who they think he means before appearing to agree that Lamine Kone, Jeremain Lens and Whabi Kazri are not trying as they want to leave the club.
"We're s***," Gibson is filmed saying. "Of course I'm bothered, I don't want to be s***…There are too many people at the club who don't give a f***. You tell me who doesn't want to be at the club?"
Kone is the first name put to him, to which the Republic of Ireland international responds "right, there's one", before replying "next one" when Lens and Khazri are mentioned.
Gibson, who joined the Black Cats for £1m in January, then signs off by saying: "Right, I'm off my face in here, but I still want to play for Sunderland, the rest of them don't though…"
Register for free to continue reading
Registration is a free and easy way to support our truly independent journalism
By registering, you will also enjoy limited access to Premium articles, exclusive newsletters, commenting, and virtual events with our leading journalists
Already have an account? sign in
Register for free to continue reading
Registration is a free and easy way to support our truly independent journalism
By registering, you will also enjoy limited access to Premium articles, exclusive newsletters, commenting, and virtual events with our leading journalists
Already have an account? sign in
Join our new commenting forum
Join thought-provoking conversations, follow other Independent readers and see their replies