Fulham's hunt for new manager: Club talks to Chris Hughton as Brendon Batson seeks action on equality
FA adviser wants the former Norwich, Birmingham and Newcastle manager back in the dugout soon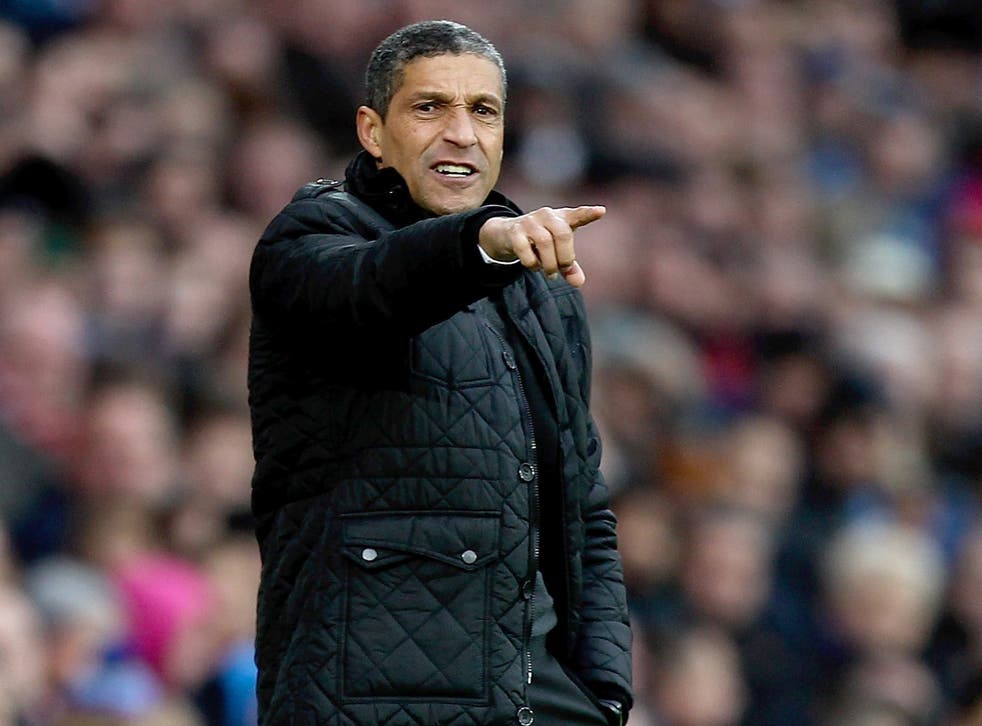 The chances of Chris Hughton returning to management has increased as some bookmakers suspended betting on him taking charge at Fulham after it emerged that he is on a three-man shortlist to succeed Felix Magath.
The German was dismissed last month following the club's wretched start to life in the Championship. Kit Symons, who has overseen three wins from five games as caretaker manager, and Steve Clarke, the former West Bromwich Albion manager, are set to be interviewed early next week.
Hughton is eager to make a rapid return and Brendon Batson, who advises the Football Association on equality, trusts the former Norwich, Birmingham and Newcastle manager will be back soon.
Batson was speaking at the unveiling of a statue of Arthur Wharton, the first black professional player, at St George's Park when he refuted claims by the Premier League's chief executive, Richard Scudamore, that "if people are good enough, they will get chances".
Hughton would become only the third black manager in the 92 English professional clubs if he landed the Fulham job. Chris Powell recently took charge at Huddersfield and Keith Curle at Carlisle.
Batson called on Scudamore to increase the representation from black, Asian and multi-ethnic (BAME) backgrounds in the elite dugouts. "I say the numbers don't lie," he said. "A few years ago we had about six or seven. We have now got two, so we are going south.
"I have got no proof of racism whatsoever. But something is going on where we have got generation after generation of black players who are getting themselves qualified – we've got Chris Powell, I think he's got a great career ahead of him, we've got Chris Hughton, who's had a career and we're hoping he's going to be back in the game soon – and I don't believe it's good enough to say, 'If you're good enough, you'll get there'.
Batson, one of the "Three Degrees" when he played with Cyrille Regis and the late Laurie Cunningham at West Brom in the 1970s, added: "The Premier League are the bullies in the playground, we know that. But the FA have got a role to play and I think they can take some real positive action with their development teams."
Join our new commenting forum
Join thought-provoking conversations, follow other Independent readers and see their replies