Leyton Orient are struggling - Fabio Liverani is well out of his depth and players are taking the team talk in the tunnel
Orient have won just two of their last 10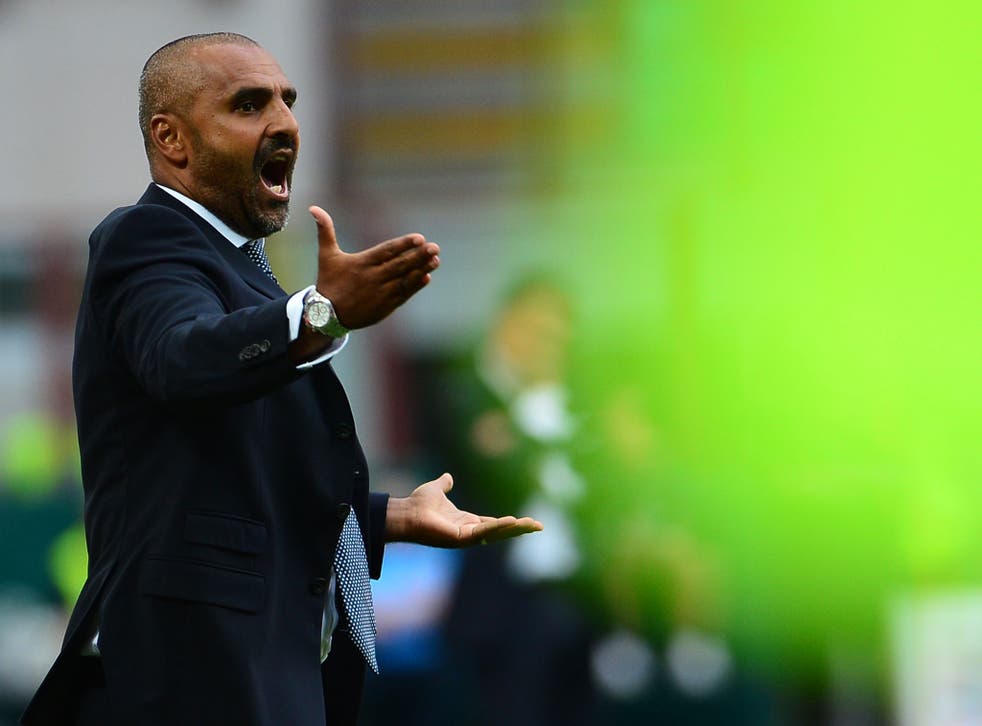 Barely nine months after they were a penalty shoot-out win away from promotion to the Championship, Leyton Orient are a club in crisis with several staff desperate to leave and a manager who struggles to communicate with his players.
Standard Sport have revealed that since the takeover by Italian businessman Francesco Becchetti, who bought Barry Hearn's stake in the club last summer, morale at Orient has sunk rapidly. Becchetti's commitment is not thought to have wavered despite poor form which has left Orient bottom of League One.
Those who know the club well speak of staff members determined to escape. Already this season, goalkeeping coach Kevin Dearden has left for Luton, fitness coach Lee Southernwood followed former boss Russell Slade to Cardiff and physiotherapist Joe Sharp moved to Scunthorpe. It would be no surprise to club employees if there were more departures in the coming weeks.
An Orient source told the Evening Standard: "So many people on and off the pitch want to leave. The manager, Fabio Liverani, appears to be so far out of his depth. The players often don't know the team until 1.30pm on match day and they feel not enough work is done on team shape.
"The team talks are done in Italian and the goalkeeping coach [Rob Gagliardi] acts as translator. But in the game at Colchester last month, the players ended up doing their own team talk in the tunnel. They decided amongst themselves which opponents they would each mark at set pieces. It's obvious that's never going to work and it was no surprise they lost the game 2-0."
It is understood the players requested a meeting with Liverani after the 4-1 home defeat by Scunthorpe two weeks ago. Liverani said after that game that, had he been able to, he would have replaced all 11 players at half-time.
Liverani's argument apparently was he preferred not to name individuals but the squad felt his comments were unhelpful to a group of footballers struggling to keep the club in the division.
Off the field, matters have also been chaotic, with transfer business often conducted without the knowledge of Liverani. The departure last month of Mauro Milanese, the former manager and sporting director, is thought to have been the result of a power struggle with Liverani.
The source added: "When Ryan Hedges joined on loan from Swansea, he travelled for his first game at Preston but was not even on the bench. Liverani appeared not to know who he was.
"Mathieu Baudry was due to be sent to Peterborough on loan. Just before it went through, Liverani was at the club asking where he was. Liverani blocked the deal but then didn't include Baudry in his squad for the following game."
During Milanese's six-week stint as manager — he resumed his role as sporting director when Liverani took over — it is believed he was asked by members of the hierarchy to play Andrea Dossena, the former Liverpool defender who has been capped 10 times by Italy, as an attacker in a match at Crewe.
In that game, Dossena played in his customary role at left-back and Orient won 4-1 but Milanese still felt a sense of disapproval from on high.
When Orient reached the play-offs last season under Russell Slade, who is now in charge of Cardiff, the team spirit was said to be excellent, with no player earning more than £2,500 per week.
That wage structure was blown out of the water when Becchetti arrived. Darius Henderson, Jay Simpson, Jobi McAnuff, Andrea Dossena and Gianvito Plasmati are all thought to be collecting in excess of £7,500 a week.
There have also been doubts within the squad about the ability of forward Plasmati, who has played in Serie A but has spent the majority of his career in Serie B and the leagues below.
Now 32, the Italian is under contract until the end of the season. Others at the club have wondered about the levels of dedication shown by Dossena, 33.
Plasmati has scored twice in 11 appearances for Orient, with his last game the home defeat by Scunthorpe that led to Liverani's fierce criticism of the side.
Orient declined to comment when contacted.
The club have lost seven of their last 10 games and on Saturday, at play-off chasing Chesterfield, they will again be underdogs. It will be a mighty task to turn around their season.
Register for free to continue reading
Registration is a free and easy way to support our truly independent journalism
By registering, you will also enjoy limited access to Premium articles, exclusive newsletters, commenting, and virtual events with our leading journalists
Already have an account? sign in
Register for free to continue reading
Registration is a free and easy way to support our truly independent journalism
By registering, you will also enjoy limited access to Premium articles, exclusive newsletters, commenting, and virtual events with our leading journalists
Already have an account? sign in
Join our new commenting forum
Join thought-provoking conversations, follow other Independent readers and see their replies