Massimo Cellino loses appeal against Football League disqualification meaning he must cut ties with Leeds until 10 April
Cellino will be able to resume his relationship with the Championship club when his conviction for tax fraud becomes spent under UK law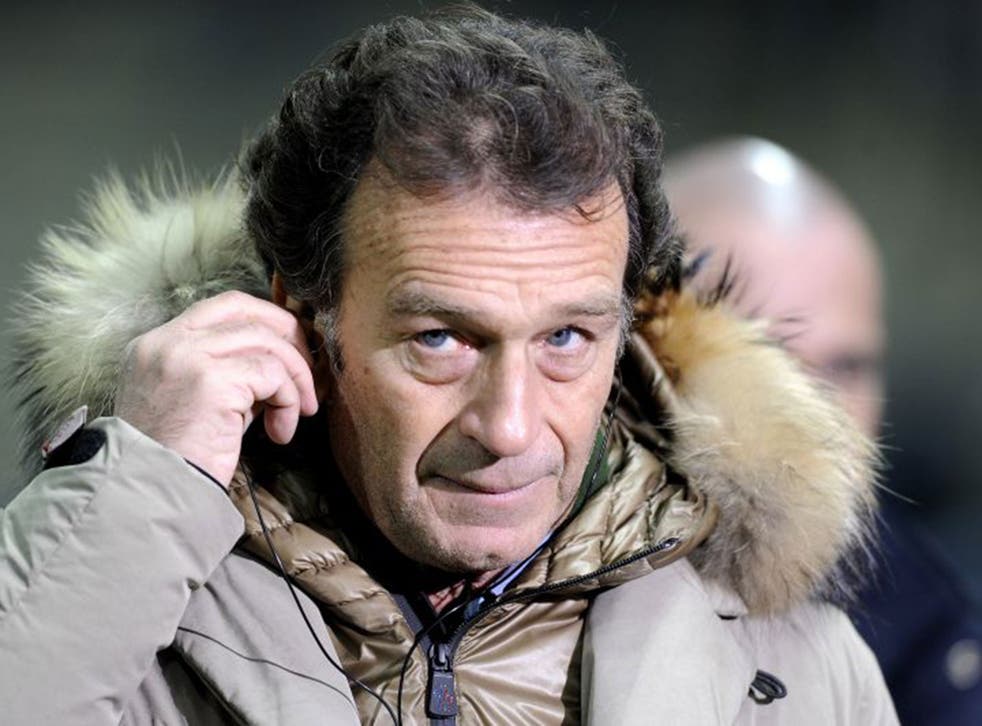 Leeds owner Massimo Cellino has had his appeal against being disqualified as a director dismissed, the Football League has announced.
A Professional Conduct Committee (PCC) chaired by Tim Kerr QC rejected the appeal after deciding his tax evasion conviction in Italy was an offence of dishonesty.
Cellino will now have to step down as a director, cut ties with Leeds and undertake not to have any significant influence over the club until April 10 when his conviction becomes spent under UK law.
In its judgement, dismissing Cellino's appeal against the Football League's decision to disqualify him, the PCC stated: "We consider that the judge's findings of fact and her description of Mr Cellino's state of mind based on them, is of conduct which would reasonably be considered to be dishonest.
"We therefore conclude that Mr Cellino has been convicted of an offence involving a 'Dishonest Act' within the meaning of the rules, and that he is accordingly subject to a 'Disqualifying Condition'.
"As a result of this decision, Massimo Cellino is disqualified from acting as a 'Relevant Person', as defined by Football League regulations until 10th April 2015."
Cellino and Leeds will also face a further misconduct charge for failing to supply the Italian court judgment to the Football League when it first became available.
"This will be heard by a Football Disciplinary Commission in line with League regulations in due course," said the Football League.
The league also said it will provide any assistance requested by Leeds to help it minimise the effect on Cellino's disqualification.
A Football League spokesman said: "The Football League's sole objective throughout this process has been to ensure that our regulations, as democratically approved by our member clubs, are complied with.
"These regulations uphold principles relating to club ownership that are widely recognised to be in the interests of the game and have the support of the other football authorities, the Government and football supporters generally."
The findings of the hearing reveal that Leeds director Andrew Umbers claimed in a witness statement there was "a real likelihood of insolvency" if Cellino was disqualified.
The findings state: "Mr Umbers explained that he is now a director of the club, and gave reasons why, in his view, there is good reason to fear severe adverse consequences for the club if Mr Cellino is disqualified from owning and operating it, and even 'a real likelihood of insolvency'."
PA
Register for free to continue reading
Registration is a free and easy way to support our truly independent journalism
By registering, you will also enjoy limited access to Premium articles, exclusive newsletters, commenting, and virtual events with our leading journalists
Already have an account? sign in
Register for free to continue reading
Registration is a free and easy way to support our truly independent journalism
By registering, you will also enjoy limited access to Premium articles, exclusive newsletters, commenting, and virtual events with our leading journalists
Already have an account? sign in
Join our new commenting forum
Join thought-provoking conversations, follow other Independent readers and see their replies