Neil Warnock on Leeds United exit: Off the roller-coaster, but I'm not finished with management yet
I can see myself going into a club briefly to keep them up or get them up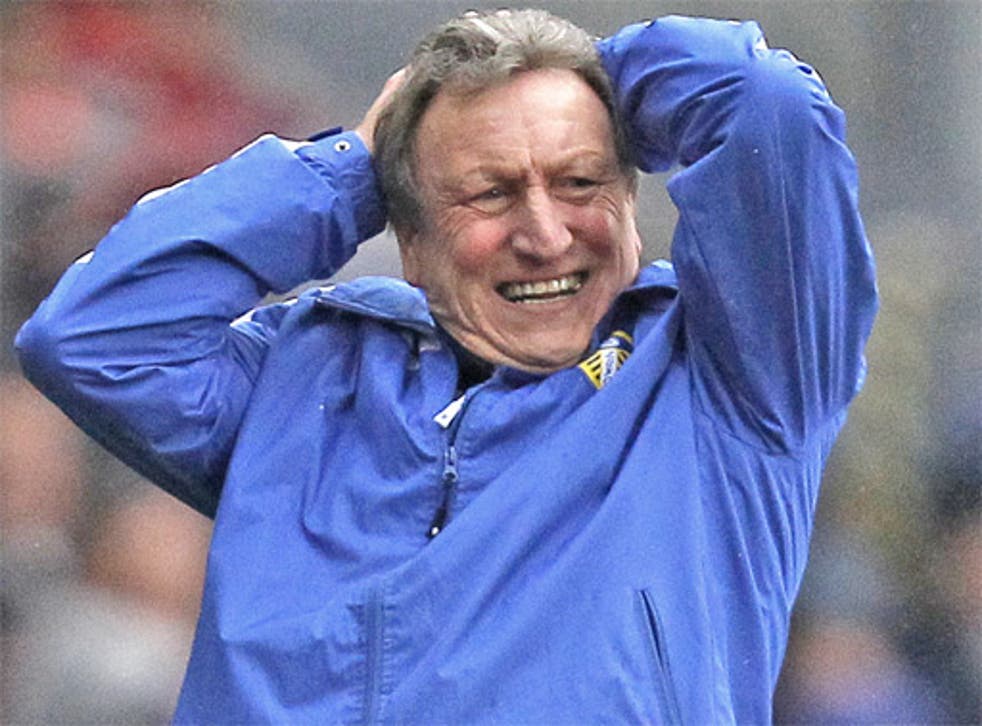 I should have been taking a ride on Cliff Hanger today during Leeds United's annual trip to the Flamingo Land theme park. Instead I was clearing my desk at the club after stepping off the roller-coaster of football management.
It had long been agreed by myself and the owners that there was no point in my staying on at Elland Road if it became clear Leeds would not get into the play-offs. Monday's unfortunate defeat to Derby County left us eight points adrift with six matches remaining, so we both knew it was time for a change. Now they can get on with planning for next season.
Obviously, I had hoped to be leaving on a happier note. It has been a frustrating season, one which, with the Championship so tight, could have been very different with a bit of luck here and there, and a few more players. But I leave with some happy memories, of victories over clubs like Tottenham and Everton, and wish Leeds all the best. It is a club with massive potential and I'm sure the new owners will back the new manager.
As for myself, you never know what is round the corner in football. I have a book about football management to finish and promote when it comes out in June. I have also been in talks about doing some work in the media and corporate sector. I expect I'll be popping up as a TV pundit too. But I am not finished with football management.
After more than 30 years in the dugout I have come to realise there is a need at many clubs for someone who can act as a link between managers and owners. This is especially the case with so many owners coming into football, often from abroad, with limited experience of the game, as happened at my last two clubs, QPR and Leeds. However successful someone is in their field of business, and however well-meaning and hard-working, it is difficult to come into football and immediately work out how the industry works, who to trust, what to do. That is the sort of role I think I can fill.
I don't mean a director of football, but a consultant who can bridge the massive gap between boards and the manager but who is not a threat to the manager. Most managers last less than two years now, which is a terrible waste of talent and money. They need help, someone who can act as a buffer and a sounding board, but does not want to take their job.
Not that I am saying I will never manage again. I want to spend more time with my family and, since we live in Cornwall, that rules out most long-term options. But I can envisage myself in a Red Adair role, putting out fires, going into a club for a few months in the second half of a season and keeping them up, or maybe finishing off a promotion campaign after their manager has been poached.
Join our new commenting forum
Join thought-provoking conversations, follow other Independent readers and see their replies