Nottingham Forest donate 3,000 food parcels to homeless after Reading match called off due to waterlogged pitch
The Tricky Trees gave out pies, pasties and sandwiches to a homelessness charity in the city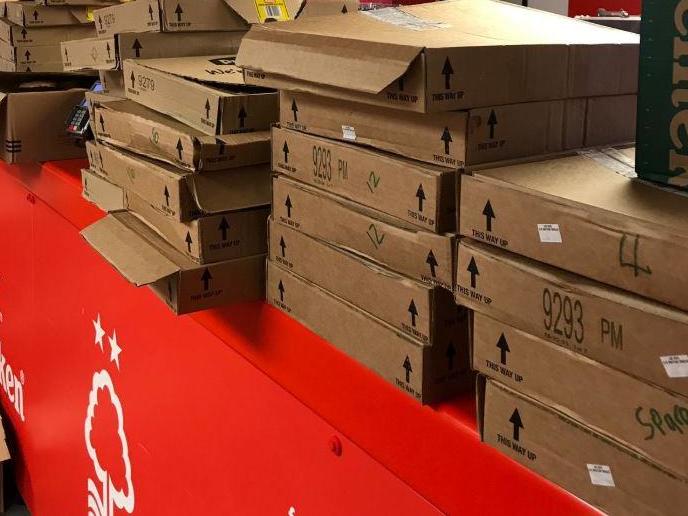 Nottingham Forest have donated 3,000 food parcels to the homeless after their match against Reading was called off.
A waterlogged pitch meant their Championship match was postponed, leaving plenty of food unsold.
But instead of letting it go to waste, the club have donated it to Framework, a homelessness charity in Nottingham.
Pies, pasties and sandwiches were handed out in packages.
Forest's CFO Samantha Gordon and Community CEO Graham Moran helped to hand out the food.
And after making the second donation of its kind, fans came out in praise of the Tricky Trees.
One fan proclaimed: "I love what this club has become – it's every bit as important as what happens on the pitch as far as I'm concerned."
While another added: "Well done all at NFFC! A kind gesture that puts a bit of faith back into Human kindness."
Join our commenting forum
Join thought-provoking conversations, follow other Independent readers and see their replies