Tom Peck's Sketch: Bournemouth send explicit message to tweeting players
Chairman Jeff Mostyn has admitted the club will be taking extensive looks into the Facebook and Twitter accounts of potential new signings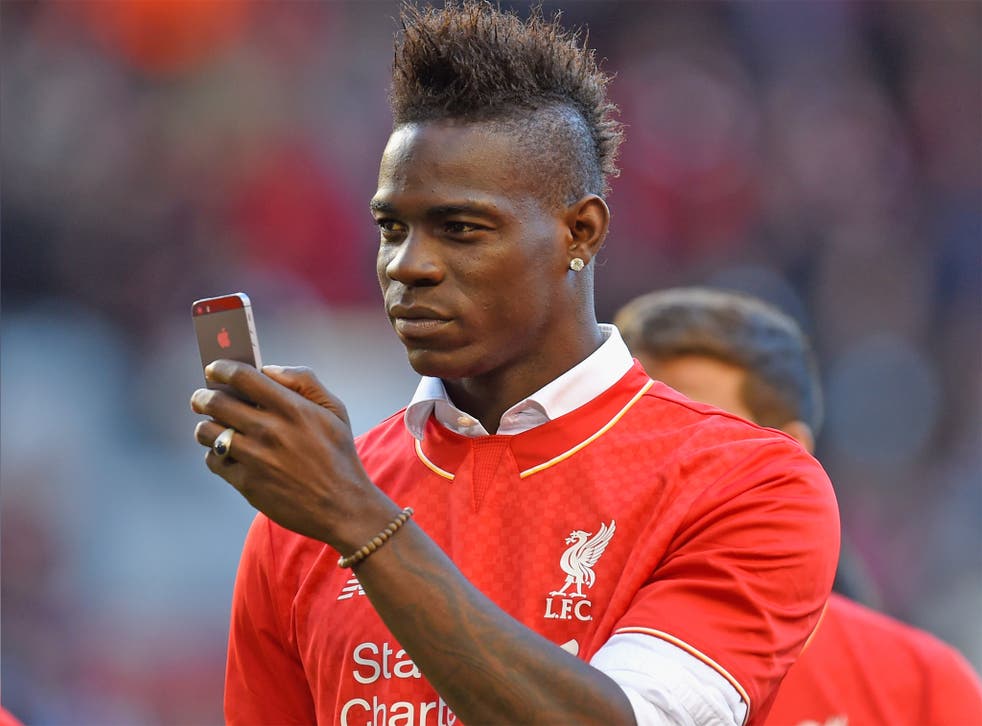 Checking out the social media profile of a prospective employee is nothing new. Many are the accountants, chemists, recruitment consultants and forklift truck drivers who have found their path to greatness unknowingly blocked by a moment of ill-advised madness on the Twittersphere.
It is not, until now, an affliction known to affect the footballer. That Bournemouth chairman Jeff Mostyn has admitted the club will be taking extensive looks into the Facebook and Twitter accounts of potential new signings, to ensure they are the right fit for the squad, is potentially transformative.
Some, like Michael Owen, have got off lightly. The 11,000 retweets-and-counting of his October 2013 rabbit-flattening incident did leave him devastated, or so he said, but at least he wasn't in the hunt for a new contract.
Bournemouth, according to their chairman, are looking for players that will fit in to their "tight-knit group" and anyone who thinks social media is the right place to make light of Cheshire's latest roadkill is a disruptive psychopath.
Mostyn, you have to think, is on to something. Mario Balotelli's anti-semitic Instagram "bants" just before Christmas was clearly a bit of self-deprecation that backfired, but that, coupled with his punch-up with Roberto Mancini, is reason enough to suspect he is not a bringer of great harmony to the dressing room.
Likewise it cannot be coincidence that Carlton Cole has found himself released for a second time by West Ham, only months after calling a Tottenham fan a c*** on Twitter, a twenty grand felony in the eyes of the FA, costing him £6,666.66 per asterisk.
Now the consequences of social-media malfunction are not merely a fine and a meaningless sanction, but something real, things will surely change.
The greater risk, of course, is that those players who have thus far mysteriously shunned the technology, for such curious reasons as not wishing to be on the receiving end of vitriolic abuse 24 hours a day, or just wanting to get on with their lives, will now fear their lack of social-media presence will see them frozen out.
Would an overly sensitive Darron Gibson have left Twitter after just two hours had he known that, somewhere down the line, this might form part of the assessment of his suitability for a relegation dogfight?
If Angel Di Maria's move to PSG is to happen, will it now fall upon his agent to call the club in question and make clear he is not really a very angry man, it is merely a parody? And, someone, please, think of poor James Milner.
Anti-social media: Top fines for players
Ryan Babel
Fined £10,000 by FA for posting picture of referee Howard Webb in a Man United shirt.
Rio Ferdinand
Fined £45,000 for tweet directed at Ashley Cole: "I' hear you fella! Choc ice is classic' and banned for three games last year for telling a fan: get ya mum in, plays the field well son! #sket."
Federico Macheda
Former Man United striker fined £15,000 after tweeting "Shhhhhhhh u little stupid gay!" at a supporter.
Ashley Cole
Copped £90,000 fine after tweeting: "Hahahahaa, well done #fa I lied did I, #BUNCHOFTWATS"
Join our new commenting forum
Join thought-provoking conversations, follow other Independent readers and see their replies