Jordan Henderson responds to criticism from LGBT+ community after Saudi move
The former Liverpool captain insists his move to the Al-Ettifaq can be a 'positive' but understands the 'frustration'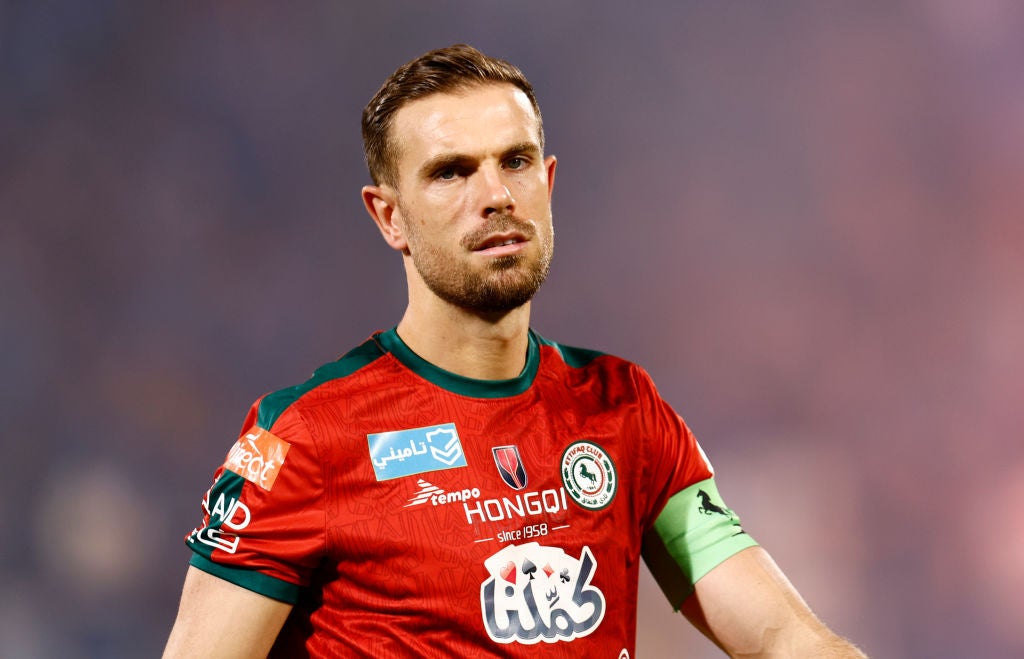 Jordan Henderson has apologised to the LGBT+ community after the former Liverpool captain's move to Saudi Arabia.
The England international, who joined Steve Gerrard's Al-Ettifaq this summer in a £12m move, has been a vocal supporter of the community and campaigns to support its inclusion in the sport.
Henderson, who has been a leading voice in the Rainbow Laces campaign and has worn a rainbow armband when captaining Liverpool, caused controversy this summer with his move to Saudi Arabia, where homosexuality is illegal.
"I can understand the frustration [from the LGBT+ community]," Henderson told The Athletic. "I can understand the anger. I get it. All I can say around that is that I'm sorry that they feel like that. My intention was never, ever to hurt anyone. My intention has always been to help causes and communities where I felt like they have asked for my help.
Henderson was one of three Liverpool players to move to the Saudi Pro League, with Fabinho signing for Al-Ittihad and Roberto Firmino linking up with Al-Ahli as a free agent.
The 33-year-old, who is yet to score for Al-Ettifaq, has helped Gerrard's side to a positive start. They are currently sitting fifth in the table after five games.
Henderson was cautious when pushed about future involvement in the Rainbow Laces campaign, highlighting the prospect that it could "disrespect the religion and culture in Saudi Arabia".
Henderson also insisted his move to the Saudi Pro League will have a positive impact, but stopped short of predicting any meaningful change.
"I think people know what my views and values were before I left and still do now. And I think having someone with those views and values in Saudi Arabia is only a positive thing. I can't promise anything, but what I can do is sit here and say I have my values and beliefs," Henderson added.
"I'm comfortable knowing exactly what I am and exactly what I stand for. But I get and I can accept not everyone's going to get that. So that's why I can only apologise to those people if they feel like that."
Join our commenting forum
Join thought-provoking conversations, follow other Independent readers and see their replies