Ilkay Gundogan says Champions League reforms ignore players and are 'just the lesser of two evils'
After the outpouring of criticism from players against the Super League proposals, the current European competition could be next in line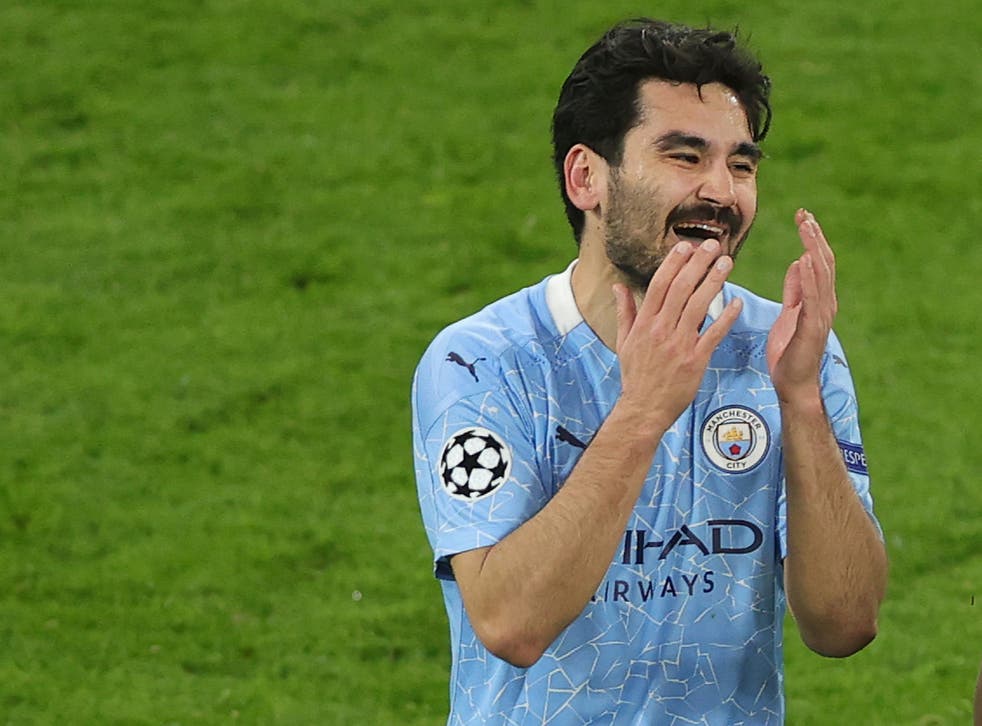 Manchester City midfielder Ilkay Gundogan has voiced his opposition to the revamped Champions League, saying it is only a marginal improvement on the much-derided European Super League.
The latter competition, which featured the German midfielder's club as one of the 12 founders, was the subject of protests from fans and complaints from many in the football world, leading to it going from newly-announced competition to all but dissolved in the space of 48 hours.
While that is now off the table as far as the Premier League clubs are concerned, Uefa announced alterations to the Champions League on Monday which are now coming under similar scrutiny.
The changes include a full 100 extra games to be played across the course of the competition, with all teams playing a minimum of 10 matches rather than six in the current group phase and Gundogan called out the lack of focus on those who actually have to take part in the extra matches: the players.
"With all the Super League stuff going on... can we please also speak about the new Champions League format?" he tweeted.
"More and more and more games, is no one thinking about us players? The new UCL format is just the lesser of the two evils in comparison to the Super League..."
Along with the extra matches, the reforms have drawn criticism for the distribution of funds and for awarding two places to the teams who have the highest coefficient but would not normally qualify for the Champions League through their league position.
The likes of James Milner, Luke Shaw and Kevin de Bruyne were among the players to speak out against the Super League, before the entire Liverpool squad released social media posts saying they didn't want the competition to go ahead.
It is likely that players, along with supporters, would once again have to speak out en-masse if any significant changes are to happen with the Champions League reforms.
Register for free to continue reading
Registration is a free and easy way to support our truly independent journalism
By registering, you will also enjoy limited access to Premium articles, exclusive newsletters, commenting, and virtual events with our leading journalists
Already have an account? sign in
Register for free to continue reading
Registration is a free and easy way to support our truly independent journalism
By registering, you will also enjoy limited access to Premium articles, exclusive newsletters, commenting, and virtual events with our leading journalists
Already have an account? sign in
Join our new commenting forum
Join thought-provoking conversations, follow other Independent readers and see their replies