Brazil knocked out of Copa America by 'handball goal' from Peru player Raul Ruidiaz
Five-time world champions exit at the group stage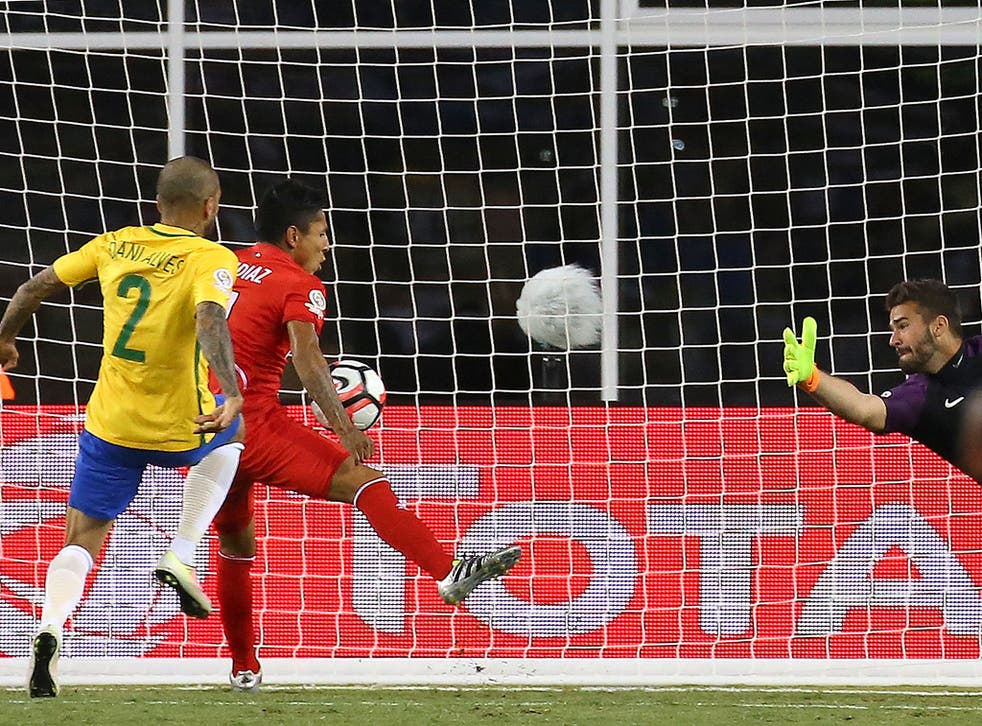 Brazil were knocked out of the Copa America at the group stage last night due to a goal scored with the hand of Peru substitute Raul Ruidiaz.
The five-time world champions needed just a draw from the match to advance to the knock-out stage but lost the game in Massachusetts 1-0.
Peru's Ruidiaz scored with 16 minutes remaining - however the goal should have never stood because he used his hand to turn the ball into the back of the net.
Brazil furiously protested the goal but after a long delay while the referee consulted with his assistant while taking advice through an earpiece, he allowed the goal to stand.
Television pictures showed Ruidiaz grinning after the goal had been awarded but the Brazilian players were apoplectic with rage at a decision that sent them tumbling out of the tournament before the knockout stages for the first time since 1987.
"We saw that the ball hit his hand but you can't complain," Brazil centre half Miranda told reporters. "(The referee) said he discussed it with four officials and that they didn't see the handball.
"Brazil tried from the first minute to score but the ball didn't want to go in unfortunately, and that's football. If you don't score you pay for it."
The result lifted Peru, ranked 48th in the world, to the top of Group B and eliminated Brazil, who dropped down to third place behind Ecuador in the tournament being played in the United States to celebrate the centenary of governing body CONMEBOL and the Copa America.
Following the conclusion of the first two groups in the 16-team competition, Peru will play Colombia in the quarter-finals in New Jersey on Friday, while the host nation will take on Ecuador in Seattle a day earlier.
Mexico, Venezuela and Argentina have already qualified from the other two groups with a match to play with either Chile or Panama joining them in the quarter-finals pending the result of their showdown on Tuesday.
Join our new commenting forum
Join thought-provoking conversations, follow other Independent readers and see their replies