The Independent's journalism is supported by our readers. When you purchase through links on our site, we may earn commission.
Brazil vs Germany: Hosts have used psychiatrist to get over 'coward's tackle' on Neymar, reveals Thiago Silva
The hosts go into their semi-final against Germany without their talisman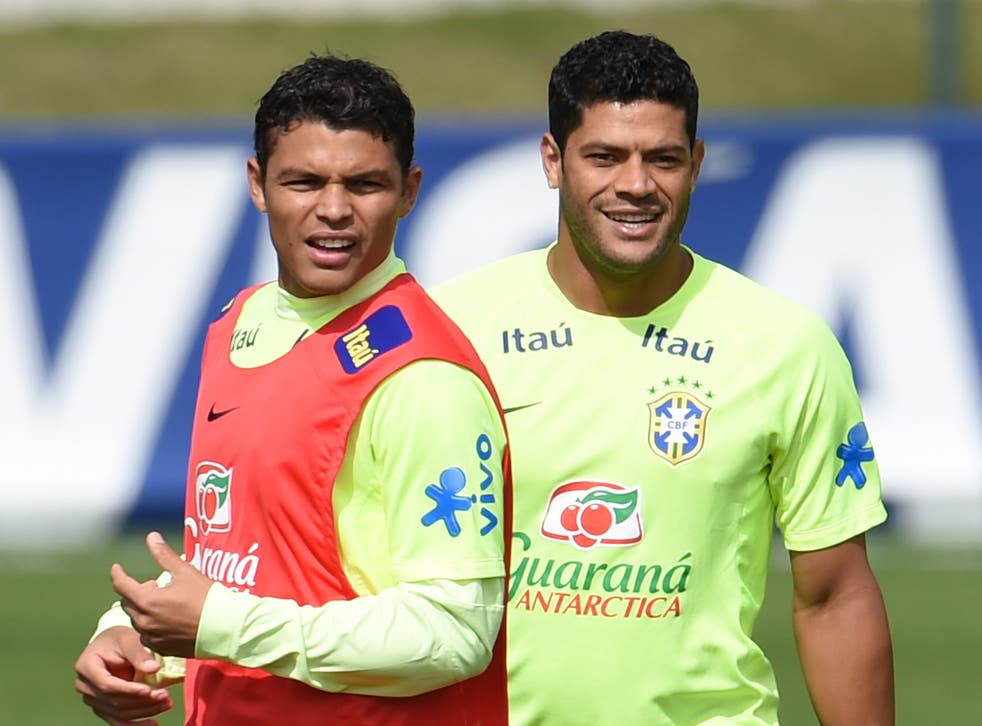 The Brazil captain Thiago Silva revealed on Monday night that he and his team-mates had spoken to the team psychiatrist Regina Brandao to deal with the absence of the injured Neymar ahead of their semi-final - and believes they are ready to beat Germany.
Despite his suspension for the match, the Brazil captain gave the pre-match Fifa press conference – normally the preserve of players who are eligible for the match in question – alongside his manager Luiz Felipe Scolari. Earlier in the day, Fifa rejected Brazil's attempts to get Thiago's suspension for the game, for two bookings, overruled.
Brandao, who has worked with Scolari over his career, including at Chelsea, had been a source of interest for the Brazilian media. They asked Thiago how Brandao had helped the players cope with the loss of Neymar, injured by a challenge by Juan Zuniga of Colombia in the quarter-finals.
Thiago said: "With Regina we didn't just speak about Neymar, we spoke about all the things related to football so that we are at ease on the pitch. If we are not at ease things won't happen the way we want them to do. Neymar was something we all spoke about a lot so we could feel at ease. We all said what was on our minds."
Neymar's best and worst moments of the 2014 World Cup

Show all 9
Fifa have also rejected Brazil's bid to get Zuniga punished for the challenge. On that, Thiago said: "It was a coward's tackle. I don't think it was normal. I am a defender and I know how these things work. There is no way you put a knee into someone's back when you try to get the ball in front of them – unless you want to cause them a certain situation."
Scolari said that the team had got over Neymar's absence and were ready for the game. "We have left that behind when we knew he wouldn't be with us. At the first opportunity to put people at ease I made the players understand he [Neymar] had done his share. Now it is us who must do our share, myself, the staff and all the Brazilian players."
He continued: "We play for ourselves and our country, and for everything we have ever dreamed of. And also for Neymar and for everything he has done for us. It's something we have been able to overcome. Among our group we are focusing on other things. We have a tough mindset."
Register for free to continue reading
Registration is a free and easy way to support our truly independent journalism
By registering, you will also enjoy limited access to Premium articles, exclusive newsletters, commenting, and virtual events with our leading journalists
Already have an account? sign in
Register for free to continue reading
Registration is a free and easy way to support our truly independent journalism
By registering, you will also enjoy limited access to Premium articles, exclusive newsletters, commenting, and virtual events with our leading journalists
Already have an account? sign in
Join our new commenting forum
Join thought-provoking conversations, follow other Independent readers and see their replies