Lionel Messi transfer news: La Liga president fears forward could seek move from Barcelona following convictions
The footballer has been sentenced to 21 months prison time alongside his father but is unlikely to spend that time behind bars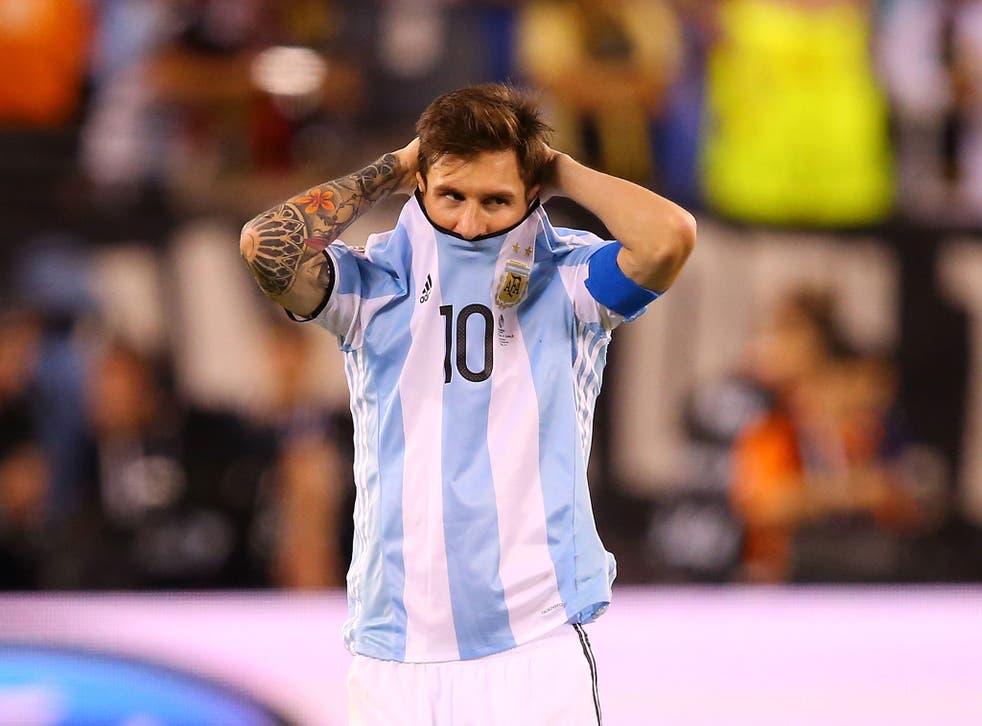 The president of Spain's La Liga has expressed concern that Lionel Messi could leave Barcelona in the wake of his recent tax fraud conviction.
Alongside his father, the Catalan superstar was found guilty of defrauding the state of £3.5m in unpaid taxes and has been sentenced to 21 months in prison.
Messi and his father were also fined £1.7m and £1.3m respectively.
Although the 29-year-old won't be serving his time behind bars, president Javier Tebas fears the conviction may push the player to leave for another country.
"Of course I fear that [Messi] could leave," Tebas said at an event in the Catalan capital.
"But the only thing I can tell him is that from La Liga we believe he isn't guilty and that he should stay in Spanish football. I don't think Leo Messi is a delinquent."
The recent scandal has prompted a very public response from the club who have rallied to the defence of the player.
In a bid to demonstrate their solidarity with the player, Barcelona have devised a hashtag campaign with the caption "#WeAreAllLeoMessi". Fans have been encouraged to tweet their support for Messi with the hashtag while posting a photo of themselves with both hands open.
Barcelona president Josep Maria Bartomeu himself has taken to social media to voice his support for the former Argentina international.
In a post on his Twitter account, Bartomeu wrote: "Leo, those who attack you are attacking Barca and its history. We'll defend you to the end. Together forever!"
The five-time winner of the Ballon d'Or is currently facing the most turbulent period of his career - this follows the recent announcement that he would be retiring from international football after Argentina succumbed to their third defeat at a Copa America final.
He has repeatedly said he won't play for another European club, preferring instead to see out his years at Barcelona before finishing his career back in Argentina, but the change in circumstances could persuade him to think otherwise. A move abroad now no longer seems as unlikely as it once did.
Numerous European clubs would leap at the opportunity to sign the player. Manchester City have long been linked to the Argentine and certainly command the financial clout to make a move for the star.
And with Pep Guardiola at the helm, fans will believe they could still stand a chance to bring arguably the game's greatest player to the Etihad - though Pep recently made it clear that the club doesn't need a Messi-styled superstar to succeed.
Regardless, there's uncertain times ahead for the Catalan superstar.
Register for free to continue reading
Registration is a free and easy way to support our truly independent journalism
By registering, you will also enjoy limited access to Premium articles, exclusive newsletters, commenting, and virtual events with our leading journalists
Already have an account? sign in
Register for free to continue reading
Registration is a free and easy way to support our truly independent journalism
By registering, you will also enjoy limited access to Premium articles, exclusive newsletters, commenting, and virtual events with our leading journalists
Already have an account? sign in
Join our new commenting forum
Join thought-provoking conversations, follow other Independent readers and see their replies