Cristiano Ronaldo: Euro 2016 final win is 'for all of Portugal, for all immigrants, for all who believed in us'
Ronaldo says Portugal deserve their success in the Euro 2016 final after 'many years of sacrifice'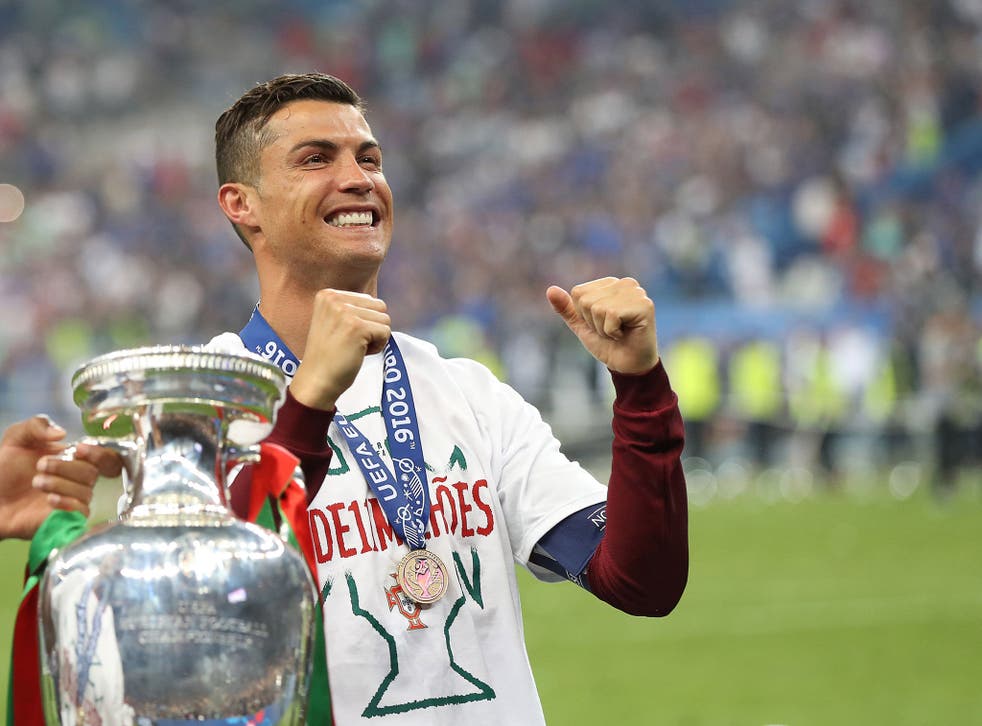 Cristiano Ronaldo declared that Portugal's Euro 2016 final win was a victory for the entire nation after he claimed that his team deserved the trophy due to "many years of sacrifice".
Ronaldo was left to watch former Swansea striker Eder score an extra-time winner to inflict the 1-0 defeat on France and secure Portugal's first ever major trophy, with injury forcing the Real Madrid forward off the field inside the opening 25 minutes.
From that point on, Ronaldo remained on the sidelines, living every moment of the final and appearing to morph into their manager at times, with the 31-year-old joining head coach Fernando Santos on the sidelines to guide the 11 players left on the field.
With Eder settling the match 11 minutes from a dreaded penalty shootout, Ronaldo was left to hoist the European Championship trophy high into the air, and less than two hours after he left the field in tears, Ronaldo was displaying all the emotions of man who had finally achieved his dream.
"No one believed in us," Ronaldo said afterwards. "I had already won everything with clubs. I lacked something with the national team. Portugal have deserved this after many years of sacrifice.
Portugal v France player ratings

Show all 24
"It was not the final I wanted, but I am very happy. It is a trophy for all the Portuguese, for all immigrants, all the people who believed in us, so I am very happy and very proud."
Ronaldo twice attempted to come back onto the field after suffering a knee injury in a robust-yet-legal tackle by Dimitri Payet, but he was forced to concede defeat and left the pitch on a stretcher with his head in his hands and tears running down his face.
"I tried to come back. My knee was swelling up and I couldn't," he added. "There was too much pain."
Luckily for Ronaldo, his teammates did the job for him to prove they are much more than a one-man team, and goalscoring hero Eder revealed afterwards that Ronaldo had told him that he would score the winning goal when he came on as a second-half substitute.
"I've been in football a long time. I have a lot of feelings. I felt that he was the one who was going to score," said Ronaldo.
After becoming the first man to lead Portugal to a major trophy, head coach Santos was quick to praise Ronaldo for being the leader on the pitch before becoming the general off it.
"Our skipper put in an immense effort; he has amazing team spirit," said Santos.
"With him being there in the locker room and on the bench it was very important to us, to reach the players and motivate them.
"Twice he tried to get back on the pitch but him being there in the dressing room and on the bench was very important for us. He believed - just like myself - that tonight was our night."
Join our new commenting forum
Join thought-provoking conversations, follow other Independent readers and see their replies