Duke and Duchess of Cambridge officially open St George's Park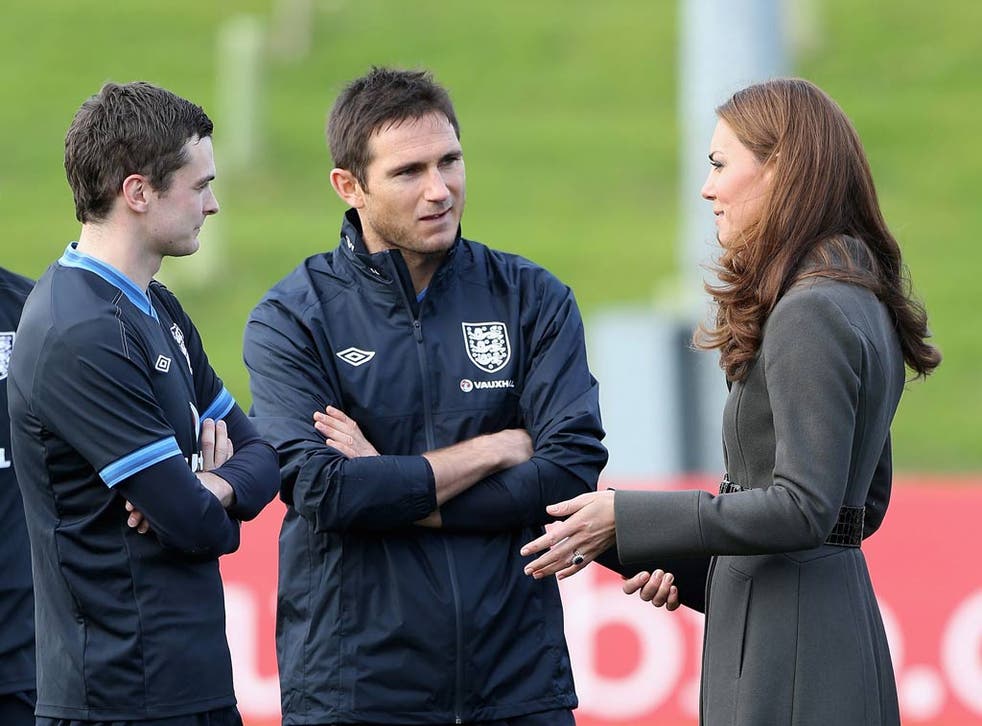 The Duke of Cambridge has given the royal seal of approval to the new National Football Centre at Burton which it is hoped will help delivery long term glory to the England team.
The Duke, who was joined by his wife the Duchess of Cambridge, today formally opened the £105 million St George's Park project which was first muted more than a decade ago.
The aim is for the 330 acre complex to produce more and higher quality coaches - and with it better players to give England the best chance of becoming a major footballing force.
Long term investment of a similar nature by France and Spain at their respective bases in Clairefontaine and Madrid was key to their recent World Cup and European Championship success.
William, who is president of the Football Association, said: "Coming here and seeing these wonderful facilities gives the same feeling as when I first went to the Olympic Park.
"It gives me great pride we have created in this country facilities that are beyond compare anywhere else.
"St George's Park is a concept totally new. It will provide more than just world class facilities for our national team and more than a university from which hundreds of coaches will graduate.
"It will provide employment and a social hub for local people and will foster community spirit and purpose and hope throughout England."
William chatted with and shook hands with members of the England side at the climax of their training session, including Ashley Cole who has been charged with misconduct after his Twitter tirade against the FA.
David Sheepshanks, the chairman of St George's Park, said: "We are investing in the future and the long term success of the England side with St George's Park.
"Now is just the beginning. We hope for quicker returns but this is an investment for the long term.
"The full benefits will be seen in a decade or so.
"That is what we have to believe and it comes down to better coaches making better players.
"We hope to increase significantly the number of higher level coaches - UEFA A, B and pro-licence - because as things stand we are well behind the likes of Spain, Italy and Germany numerically."
FA chairman David Bernstein echoed the comments of Sheepshanks who has overseen the project.
Bernstein said: "It is a momentous day in our history. What has been achieved here is breath-taking.
"It is an inspirational training base for all our national teams and for coaches an Oxbridge of football.
"We expect to get a huge amount out of this, probably first and foremost the development of more and better coaches.
"We have good coaches in this country, but we need many many more and this will be a centre driven to produce better coaching.
"It's a multi-faceted site, but it should make a huge impact on English football over a period a time.
"Having the England team here is inspirational and I think what we want to see is other teams working here at the same time and not training with them, but training alongside them."
All of England's 24 national teams will use the site as their training base ahead of international fixtures and the England squad were put through their paces at the centre for the first time today.
Based just outside Burton upon Trent, Staffordshire, the facility has 11 external pitches, a dedicated practice and training area for goalkeepers, and sports pavilions for post-training de-briefs.
Among other facilities it also has a world-class sports and exercise medicine, human performance and research centre.
PA
Join our new commenting forum
Join thought-provoking conversations, follow other Independent readers and see their replies