England 2 Australia 1: Roy Hodgson defends Daniel Sturridge over questions of desire
The Liverpool striker was pictured on his phone while sat in the stands during Friday's win over Australia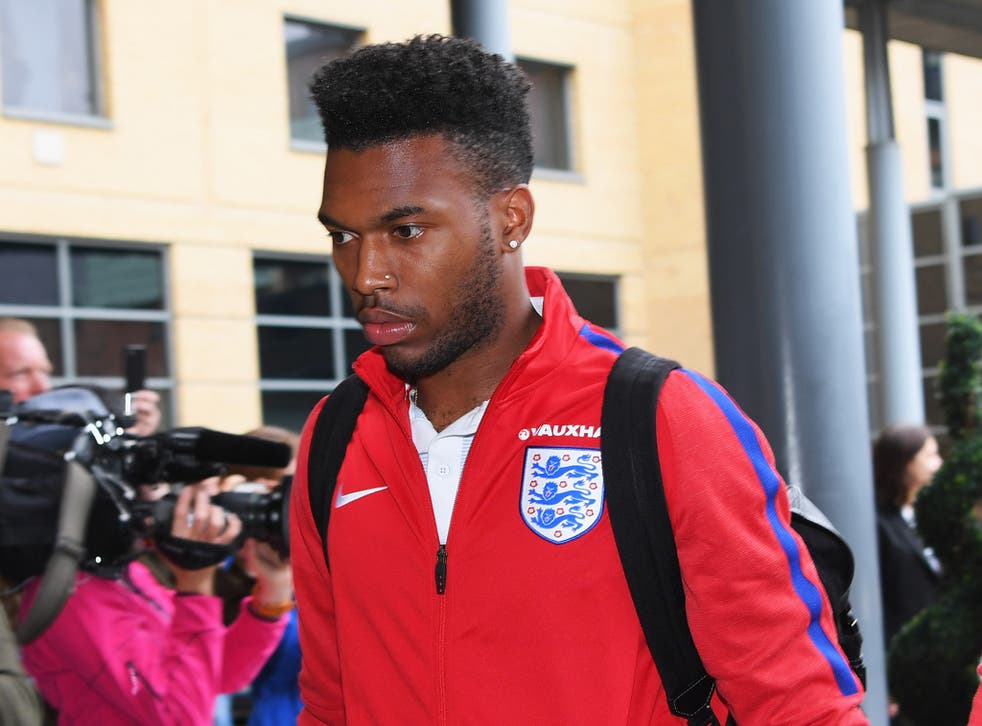 Roy Hodgson defended the desire of Daniel Sturridge following England's 2-1 victory over Australia, only to reveal that he is ready to drop him from the squad for the European Championships.
Sturridge fiddled with his phone on Friday night from his seat in the home dugout. The young man on the brink of taking his place, the 18-year-old Manchester United forward Marcus Rashford, scored with his first touch in international football within three minutes of his debut and became the youngest ever scorer for England.
He left the field at the Stadium of Light to a rousing ovation when he was substituted in the second half. The thunder was saved for Sturridge's face. It has been this kind of season.
As he walked to the England team bus, the Liverpool striker insisted that he was okay. It still might not be enough. Rashford carried his swagger on the field, while Sturridge has spent little time on it this season. The question of his fitness from his club manager now falling into the in-tray of his international manager.
Hodgson offered a defence of the player, but he will hope the one he puts in front of Joe Hart in France is far more convincing.
"If I choose him (Sturridge) it is because I am convinced he will handle those situations and if I choose him it is because I believe he will be able to help us come back from the tournament with good results.
"If I don't choose him, then you can speculate why that is or quote me when I tell you, but you'll have to wait. At the moment I am not prepared to give you a clue. The one thing I would say about Daniel is not to start questioning his commitment or his desire.
"If I go to Daniel Sturridge and tell him he's not going to France, he will be as disappointed as any player I would have to tell. At the moment, all those things are open but don't allow anything to think he doesn't care."
Rashford's eye-catching, goalscoring debut drew immediate praise from his new team-mates.
"He's a quality finisher and it was a good debut so hopefully long may it continue," said Raheem Sterling. "I think he'd be ready," added Jordan Henderson.
Hodgson added: "All games affect your decision making. People's performances in games affect it more than performances in training.
"There were good performances against Australia and there were some that weren't quite so good.
"That is to be expected but after the last game I feel more comfortable with the decision I have to make compared to going into the game when I wasn't quite certain what I would see."
He again offered support for Wayne Rooney, who came on a second-half substitute and scored.
"I think Wayne is a good footballer and good footballers are dangerous people to write off," he said.
"Players get raised to the sky and then buried more quickly than myself as a coach would but I am pleased to see him playing well. There is no doubt that he and James Milner, when they came on, made a difference to our team.
"I am pleased for both of them. Debates will rage. This is what the media paid to do – to give opinions on who should play and where. I am happy with that but it is up to me where he plays, if he plays.
"To say I have confidence in him is a given and it would be nice if he can bring some of his latter-day Manchester United form to bear with England. There is no reason why he can't and possibly the stings and blows he has received has just nudged him along in the right direction along the way.
"It (picking the 23 man squad) is part of the job for which I am paid. No manager will ever tell you it is part of the job he looks forward to but we can't take 25 as much as I would dearly love to.
"So I must make a choice and I will make that choice and try to explain it as fairly as I can to the players.
"It will be a one to one conversation, not in a public place, whether it is in a room or a quiet part of the training field, I'll have to decide that."
Register for free to continue reading
Registration is a free and easy way to support our truly independent journalism
By registering, you will also enjoy limited access to Premium articles, exclusive newsletters, commenting, and virtual events with our leading journalists
Already have an account? sign in
Register for free to continue reading
Registration is a free and easy way to support our truly independent journalism
By registering, you will also enjoy limited access to Premium articles, exclusive newsletters, commenting, and virtual events with our leading journalists
Already have an account? sign in
Join our new commenting forum
Join thought-provoking conversations, follow other Independent readers and see their replies