Gareth Southgate picks an intelligent squad but the new talismen England hoped for are yet to arrive
Wayne Rooney missed out even though he may be fit for the double header
Ian Herbert
Chief Sports Writer
Thursday 16 March 2017 17:49 Comments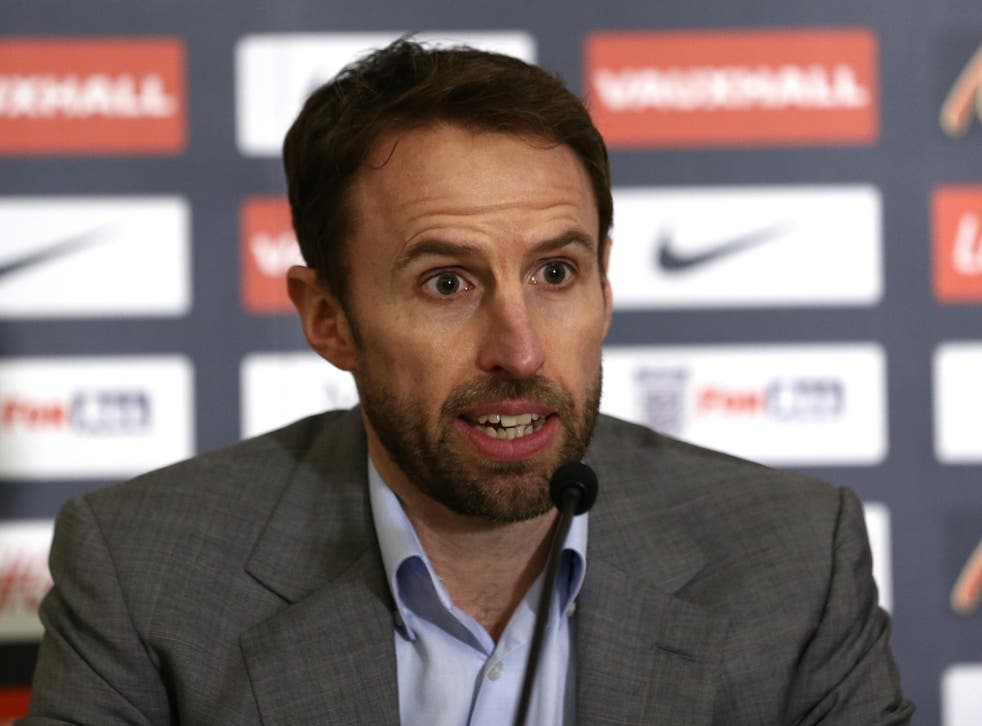 There is a fundamental difference between Gareth Southgate and his predecessors: that much was evident when Wayne Rooney's name did not appear on his first England squad sheet on Thursday. The new permanent manager did not try to dress the decision up in pretty words about fitness. He admitted in his press conference that, on the basis of a telephone conversation with Rooney, the 30-year-old may well play this weekend. He simply hadn't made the cut.
It is only nine months since Roy Hodgson was describing the captain as the motivational core of the squad, the go-to man when speeches were deemed necessary - and only six months since Sam Allardyce memorably told us that "Wayne plays where he wants" after his solitary game at the helm. This omission felt bold and significant when it came.
The same characteristics applied to the unexpected elements of the group picked to play Germany in Dortmund next Wednesday and Lithuania at Wembley, four days later. The enlightened recall of Jermain Defoe, who thought his moment had passed, reflected the sense of a meritocracy. Some of the individual skill the Sunderland player demonstrated when his side faced Rooney's at Old Trafford on Boxing Day was breathtaking.
It will be interesting to see whether Michael Keane, a new selection, will be rewarded with more than a seat on the bench after his immense consistency at the centre of Burnley's defence. Heaven knows England need a new option in that location. Ross Barkley has been demanding the recall he has earned: quietly rebuilding his game from the new, more advanced, position that Ronald Koeman has found for him in Everton's team. Nathan Redmond's arrival in the ranks also illustrates a manager who intuits exactly where England's best talents have been residing.
The mysteries include Theo Walcott's omission when he has scored 17 goals this season – more than any player in the squad – and actually warranted selection this time. Jake Livermore's arrival is an oddity when Walcott's form is deemed inadequate. So, too Luke Shaw's selection when he has started two games for Manchester United this calendar year. It is a curate's egg of a squad.
But with Rooney's accelerated arrival in the twilight of his career - his hopes of a Russia World Cup swansong diminishing with the weeks - what strikes you most about the group Southgate has assembled is the absence of a talisman to carry the torch up to Russia and beyond. One by one, the golden generation have slipped away and those one or two special individuals whom we expected to take up their places have simply not materialised.
Jack Wilshere has not set Bournemouth on fire. Those fleeting flashes of quite exquisite natural talent that he is predisposed to display remain agonisingly elusive. Barkley's talent glowed, faded, and is beginning to flicker again, though we must wait to see if world class resides within. Barkley is 23, now: no longer in the first flush of youth. Marcus Rashford – also selected by Southgate – was another who made the English nation gasp 12 months back, though his second season has not been what his first promised it would be. Some physical development is required.
More than ever, England need an individual who can paint vivid pictures, fire the soul and make the national football team relevant in the white heat of the 21st century Premier League. In Southgate, they have their most modern and articulate manager for years. The cold reality is that he has his work cut out.
Register for free to continue reading
Registration is a free and easy way to support our truly independent journalism
By registering, you will also enjoy limited access to Premium articles, exclusive newsletters, commenting, and virtual events with our leading journalists
Already have an account? sign in
Register for free to continue reading
Registration is a free and easy way to support our truly independent journalism
By registering, you will also enjoy limited access to Premium articles, exclusive newsletters, commenting, and virtual events with our leading journalists
Already have an account? sign in
Join our new commenting forum
Join thought-provoking conversations, follow other Independent readers and see their replies