As England leave out captain Wayne Rooney and don't say a word, his torch passes to Marcus Rashford
The Manchester United man's international career is over, and his club career is set for a big change of direction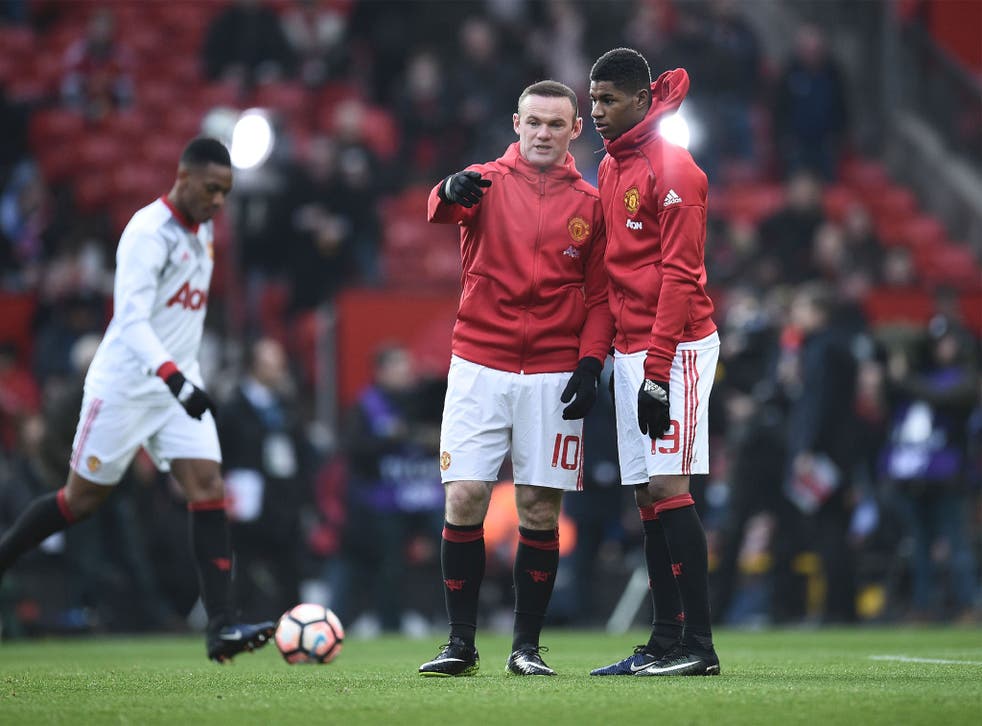 So this is what Wayne Rooney is now.
An England captain who is no longer good enough to even be included in the 25-man squad - according to Gareth Southgate, at least - and a skipper whose absence doesn't even elicit an accompanying note to explain why he isn't there.
That, it would seem, is expected to be obvious.
Wayne Rooney, who was reduced to being a victory cigar on Wednesday night, paddling about for the final few seconds of the Europa League final as a substitute, has not played a major part in United's qualified success of a season and is thus a silent cut from England's future. This summer he will leave United - the only decision remaining is where he goes to.
Everton are the favourites for his signature. They would be the easiest move, allowing him to stay in the Premier League, return to his boyhood club and avoid uprooting his young family.
Wayne Rooney's career in pictures

Show all 18
With an England return seeming evermore unlikely, if not impossible, there will be questions as to whether he needs to stay in the English top flight. One year, perhaps two, in China could fund his entire retirement - should he not already have enough in the bank. That option, while not ideal for his family, is still being assessed.
At Manchester United he began this season in the team but became a victim of the side's need for pace. Rooney still possesses big-game nous and put in an excellent game-managing performance in last year's FA Cup final but there is no natural fit for him in a Jose Mourinho team that will only become further gilded by star forwards this summer.
Rooney is no longer the teen forward who United signed. His eldest son, Kai, is as close in age to Marcus Rashford as he is and it is the speedy young forward who will take up Rooney's mantle as the teen wonder, the future of both the country's biggest club and it's biggest underachiever, the national team.
While Rooney arrived as a baby-faced but man-bodied superstar-in-waiting, scoring a spectacular Champions League hat-trick on debut and winning everything there is to win, he is now a paternally-minded veteran, grizzled but wise. The advice he has dished out to Rashford over the past 12 months or so will stay with the Mancunian forever. Indeed, the hope at Old Trafford must be that when Rooney is approaching 50 and Rashford is coming to the end of his career, England's new hope (2017 edition) will be able to pass on his knowledge to the 2030 model.
As with most who burst onto the scene, they exit it quietly. Rooney is gone now, but his successor has already been chosen. There is something in the heir.
Register for free to continue reading
Registration is a free and easy way to support our truly independent journalism
By registering, you will also enjoy limited access to Premium articles, exclusive newsletters, commenting, and virtual events with our leading journalists
Already have an account? sign in
Join our new commenting forum
Join thought-provoking conversations, follow other Independent readers and see their replies